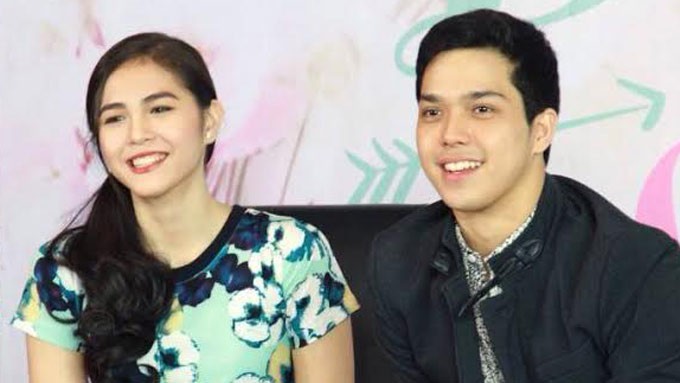 ---

New Kapamilya star Elmo Magalona will be seen on his first ABS-CBN show via the fantasy series Wansapanataym.

He gets to work with leading lady Janella Salvador prior to their own teleserye to be launched in 2016.

They are slated to topbill the upcoming Kapamilya soap Born For You.

(Read: LizQuen, KimXi lead first quarter ABS-CBN 2016 shows)

In Wansapanataym Presents: Si Maganda at ang Chauvinist Baboy, Elmo and Janella share the importance of humility through this special Christmas presentation airing this Sunday (December 27).
 
Carlos and Anna are volunteers in a relief operation for typhoon victims. Due to their service and kind heart, Santa Claus appoints his two fairies to be the godparents of their newly born son Jessie (Elmo Magalona). To assure their godchild has a bright future, the fairies grant Jessie intelligence, good-looks, and irresistible appeal.
 
As Jessie becomes a full-grown man, he gets much attention from people, especially from girls, due to his charm and wit. However, the praises get into his head and he becomes overly confident of himself.

With this, Irene (Janella Salvador), a girl that adores Jessie so much and the two fairies' favorite letter sender, gets disappointed with him.
 
Through a magic eyeglasses, Irene sees that Jessie's heart is in the form of a pig, which is a reflection of his character. With the powers of the fairies, Irene wishes Jessie to become a pig to stop him from hurting girls' feeling and to learn his lesson. The spell breaks if someone loves and accepts him despite being a pig.
 
Can Jessie find someone who will truly love him even he is under the spell? Will he learn his lesson?
 
Wansapanataym Presents: Si Maganda at ang Chauvinist Pig also stars Ramon Christopher, Christian Vasquez, Cheska Iñigo, Malou Canzana, Mutya Orquia, Myel de Leon, and Leo Rialp. It is under the direction of Onat Diaz and is written by Mari Lamasan.
 
Wansapanataym Presents: Si Maganda at ang Chauvinist Pig airs on ABS-CBN this Sunday (December 27).
ADVERTISEMENT - CONTINUE READING BELOW