You might have heard the good news: Netflix is finally here in the Philippines!
Earlier this week, Netflix officially opened its doors to Filipinos and 129 other countries.

Pinoys have the option to stream their favorite TV shows and movies for just P370 for a basic account. Netflix is behind the hit original shows including House of Cards, Lilyhammer, Hemlock Grove and Orange Is the New Black.
To welcome the world's biggest online-streaming service in the country, Pinoy netizens showcased their funny and witty side by using the hashtag #NetflixPHShows, quickly making it a top trending topic online.

Some netizens poked fun at politicians including Senator Grace Poe and Vice President Jejomar Binay.

Others listed down shows and movies that they (cheekily) want to have a local remake starring Mommy Dionisia Pacquiao, Kris Aquino, among many others.
Here are some of the funniest mash-ups Pinoy netizens wish were real:


1. This medical drama that will answer the biggest question of the year...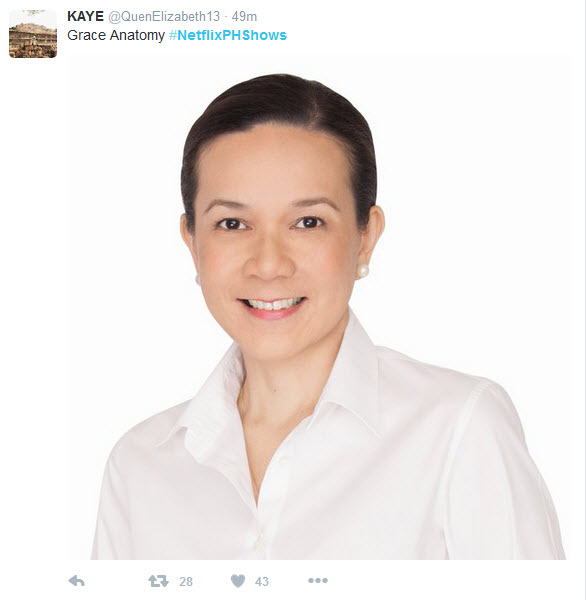 Twitter: @QuenElizabeth13
2. This comedy-drama starring Only Binay.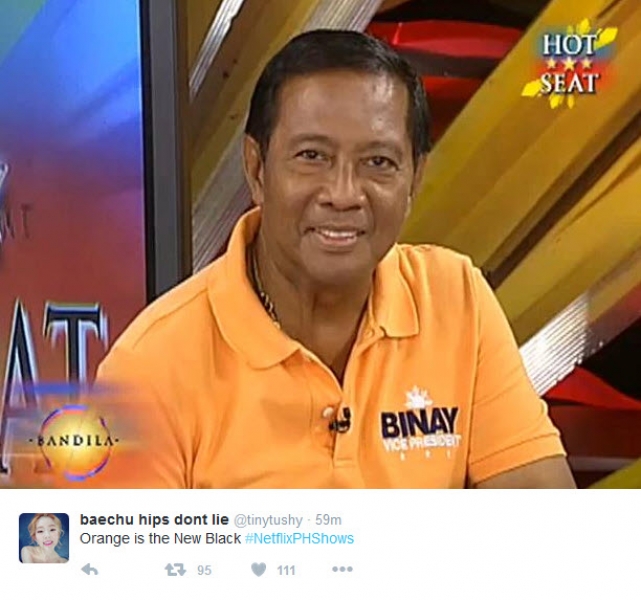 Twitter: @tinytushy
3. This super hero series starring the Super PacMom.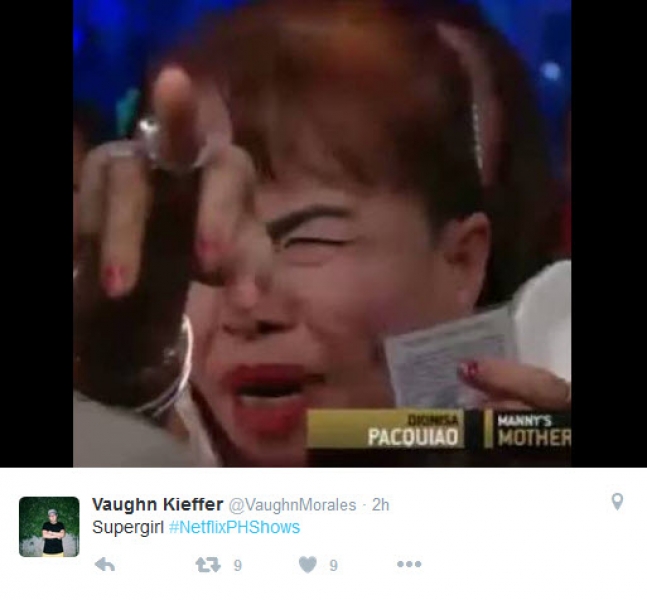 Twitter: @VaughnMorales
4. This horror movie about every boyfriend/groom's nightmare...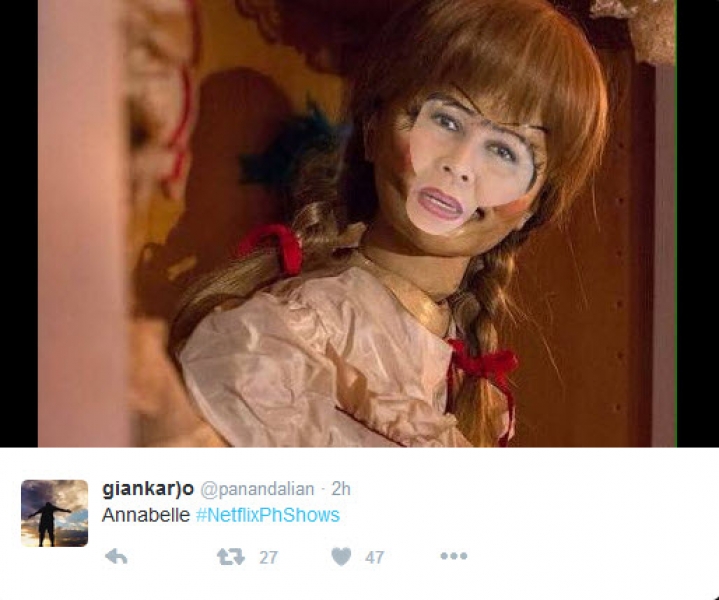 Twitter: @panandalian
5. This local adaptation of classic comedy hit...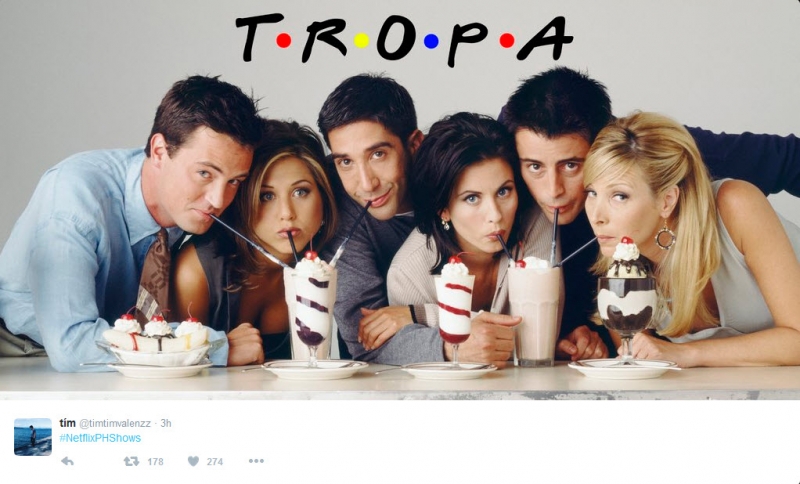 Twitter: @timtimvalezz
6. This sure-hit superhero series...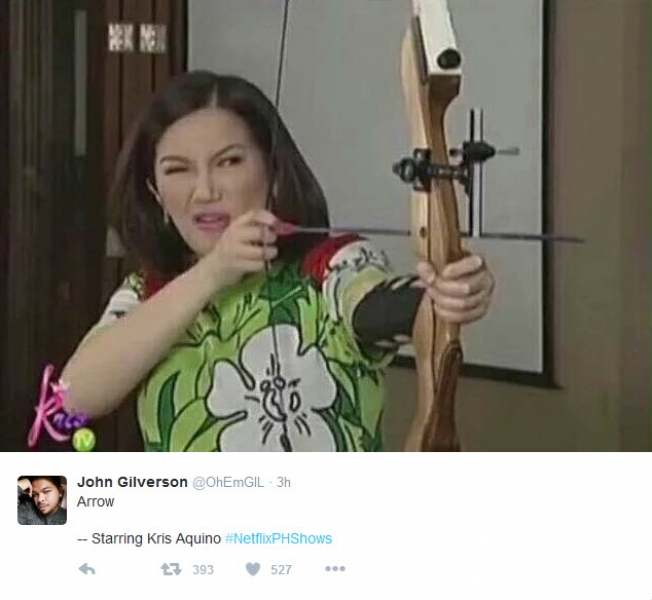 Twitter: @OhEmGIL
7. This classic and ultimate kilig movie of the year...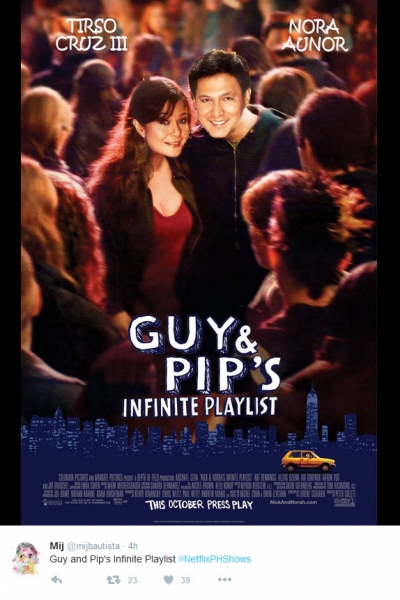 Twitter: @mjbautista
8. This grown-up remake of a teen comedy starring the country's Queen of All Media...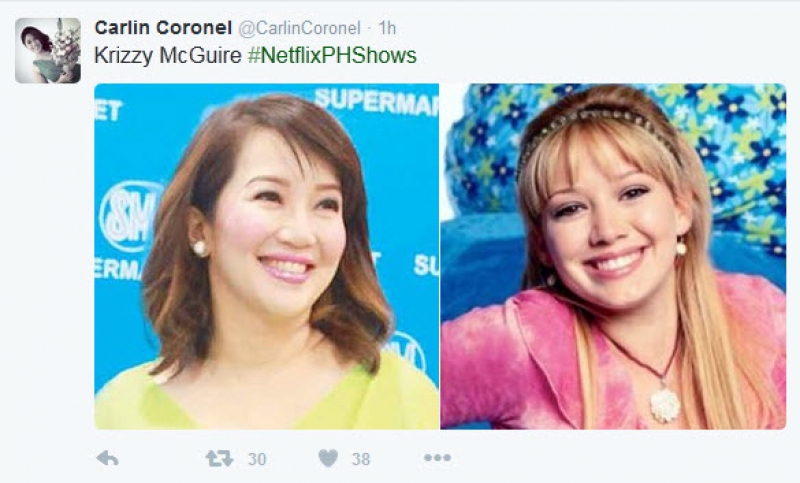 Twitter: @CarlinCoronel
9. This crime drama about shopping...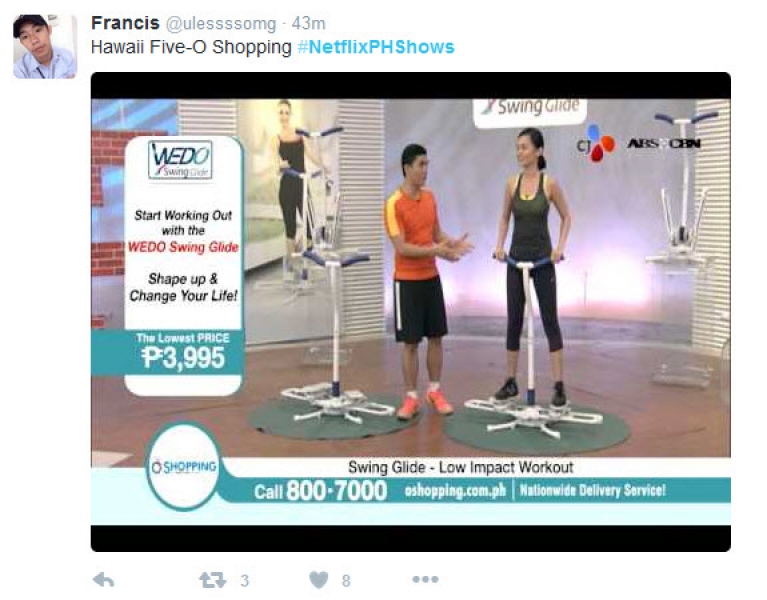 Twitter: @ulessssomg
10. This comedy-drama shot on a "world-class" train station...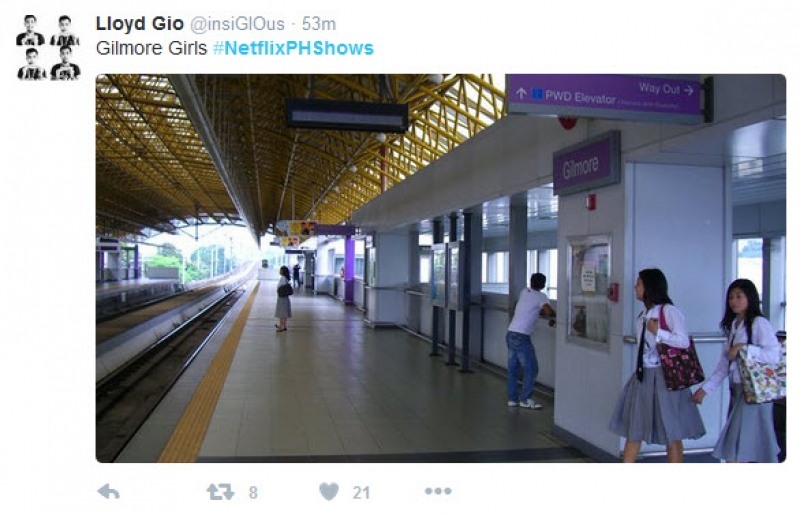 Twitter: @insiGIOus
11. These movie contributions by Edu Manzano...

Twitter: @RealEduManzano
12. This reality-talent competition...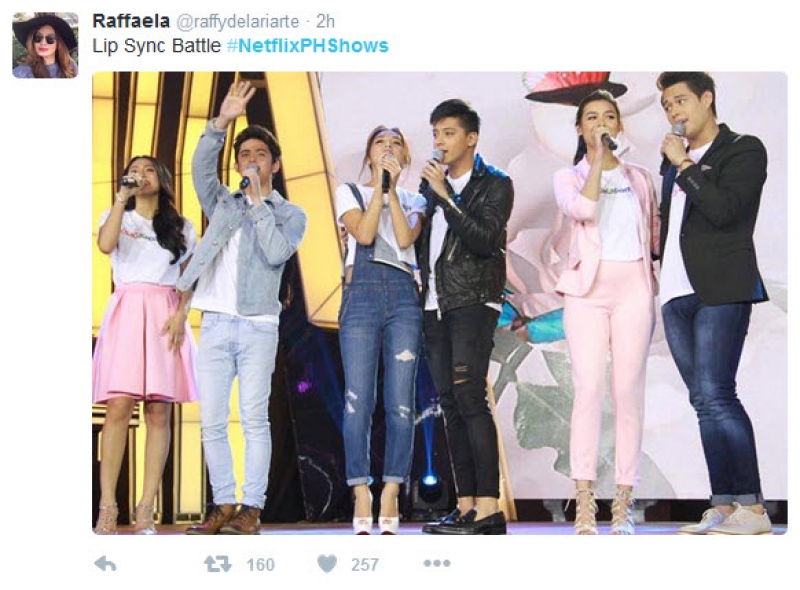 Twitter: @raffydelariarte
13. This movie that will unveil Lotlot de Leon's BFFs...

Twitter: @Cinephilliacy
14. This reality show that will replace the Kardashians...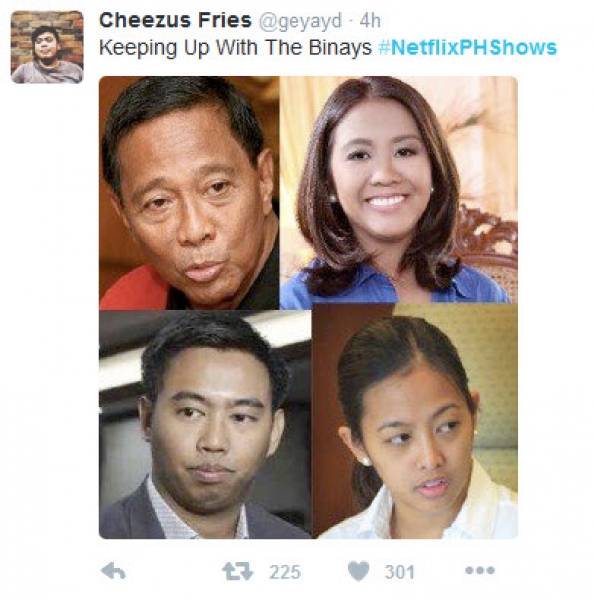 Twitter: @geyayd
15. This family comedy about former beauty queen Janina San Miguel...

Twitter: @vpgregorio
16. This Star Wars series your mom or tita would definitely love...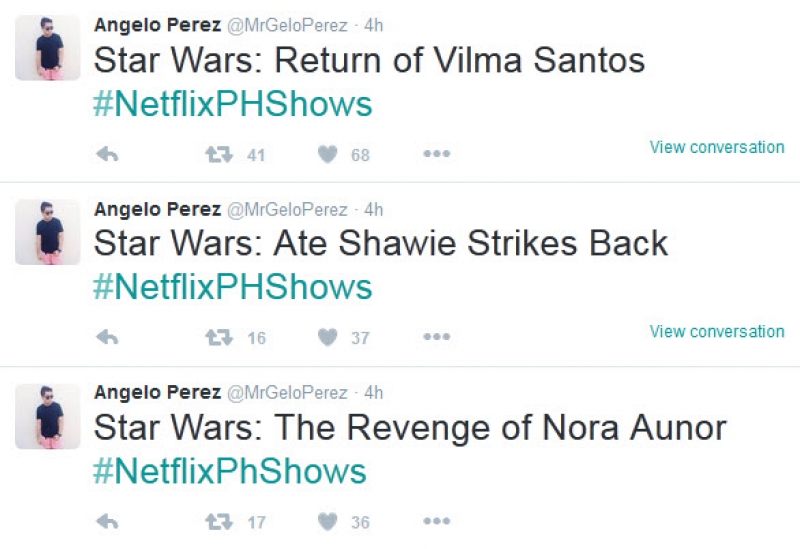 Twitter: @MrGeloPerez
17. Is it too late now to say "churri?"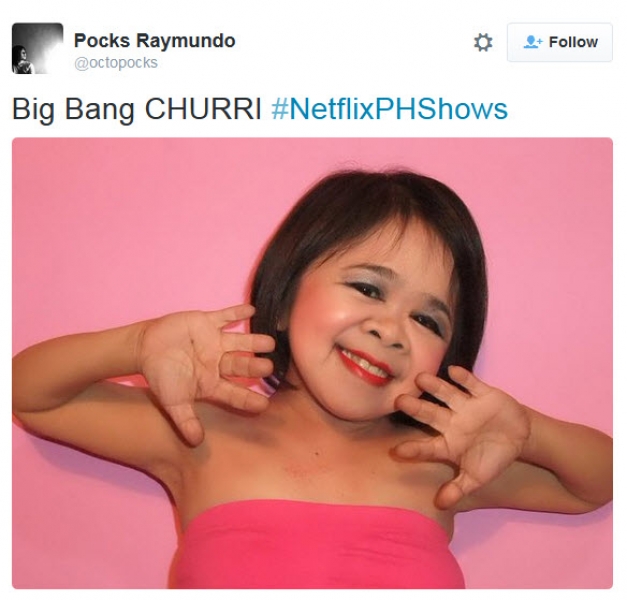 Twitter: @octopops
18. This series everyone can definitely relate... #RicePaMore

Twitter: @keikamatsu
19. This deadly game show...

Twitter: @michsantillan
20. This new season for Daisy Siete...

Twitter: @elaividal
Would you love to have these shows on Netflix?
GIF from Giphy.com