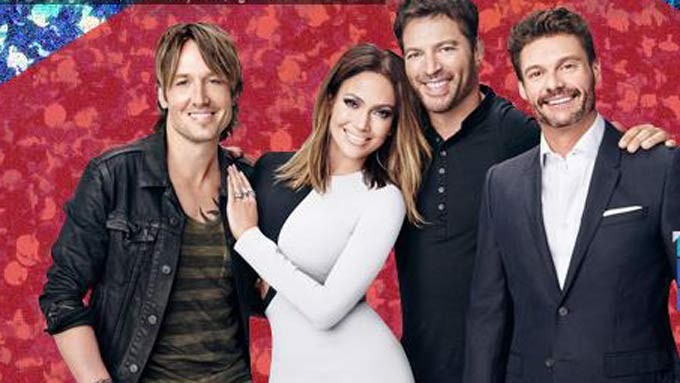 ---

The American Idol fever returns on ETC channel for its farewell season.

American Idol Season 15 is set to become the biggest celebration of the entire franchise, championing then-contestants and winners from all the former seasons.

The pilot season of American Idol aired on June 2002, hailing Kelly Clarkson, the most successful artist to have come from the competition to date, as the first American Idol.

In the second season, Ruben Studdard won the title, beating crowd-favorite Clay Aiken.

AI Season 3 showcased vocal divas such as LaToya London, Fantasia Barrino, Jennifer Hudson, with Barrino winning over the competition and releasing her coronation song, "I Believe."

The fourth season winner Carrie Underwood is doing well in the industry, winning seven Grammy awards, the most number of awards won by an American Idol alumni.

Taylor Hicks won American Idol against Katharine McPhee, who found her own niche as she got her own TV show titled Smash.

The Season 6 finale had the top two, Jordin Sparks and Blake Lewis, sing one coronation song, "This is My Now." In the end, Sparks emerged as the winner.

Even though David Archuleta's performance of "Imagine" by The Beatles was dubbed by Idol judge Jennifer Lopez as "the best of the season," David Cook ended up winning the 7th Season of American Idol.

Kris Allen won 8th season of AI, but runner-up it was Adam Lambert who got to headline tours and sold-out concerts and appear on award-winning shows such as Glee.

On its 9th Season, Ellen DeGeneres joined the panel of judges. However, season winner Lee DeWyze delivered no significant album sales in the charts.

With the show's need to stay current, American Idol host Ryan Seacrest introduced a new set of judges during its 10th season: Jennifer Lopez, Steven Tyler, and Randy Jackson. The season also brought in industry moguls such as Beyonce, Will.I. Am, and Lady Gaga to name a few, as guest mentors. Scotty McCreery won the season.

This televised singing competition also gave a chance for those with Filipino heritage to showcase their talents.

Jessica Sanchez is a Fil-Am singer-songwriter from California. She became the first female contestant to receive a "save" from the judges when she was eliminated in the Top 7 Week. She eventually made it to the Top 2.

Phillip Phillips beat Jessica in AI Season 11, released his coronation song "Home" and has since become the biggest selling coronation song in the show.

The 12th season of the franchise had the most diverse and experimental panel of judges: Randy Jackson, Nicki Minaj, Mariah Carey, and Keith Urban. Candice Glover was crowned Season 12 winner.

Season 13 winner Caleb Johnson debuted his composition on the AI stage as it was the first season to allow artists to perform their own songs.

American Idol Season 14 gave way to Nick Fradiani, the first winner to come from the Northeast region.

For the past 14 years, AI has given opportunities to those with Pinoy blood to shine but unfortunately none has been able to win the coveted title. Jessica Sanchez was the closest to the crown as 1st runner-up to Phillip Phillips in Season 14.

Past Pinoy favorites include: Jasmine Trias (finished 3rd place) in Season 3, Ramiele Malubay (finished 9th place) in Season 7, and Thia Megia (finished 10th place) in Season 10.

The world-renowned music competition will have its last hurrah bringing back the previous season's judges Jennifer Lopez, Keith Urban, and Harry Connick Jr. and will still be hosted by Ryan Seacrest.

Watch American Idol Season 15 every Thursday and Friday via satellite at 6 P.M. with a primetime telecast at 7 P.M. on ETC.



ADVERTISEMENT - CONTINUE READING BELOW