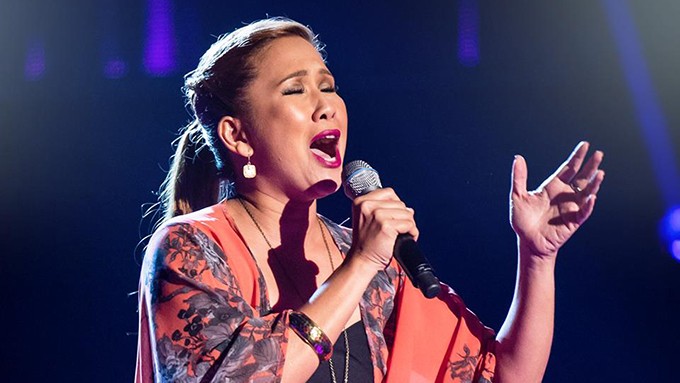 ---

Filipina mom Irene Alano-Rhodes advances to the next round after passing the blind auditions of The Voice UK Season 5.

This season, Will.i.am and Ricky Wilson returned as judges and coaches of The Voice hopefuls. They are joined by Karma Chameleon singer Boy George and English singer/songwriter Paloma Faith.
Before her performance, Irene revealed that she was a former West End theater actress and played the role of Gigi in the musical Miss Saigon. During the theater run of the iconic musical, she met her husband named Lee. In 2009, Irene lost her father to lung cancer. Two weeks later, her husband also died. 
For her audition piece, Irene gave an emotional performance of "Wind Beneath My Wings" that she dedicated to her son. By the end of her song, Will.i.am and Ricky Wilson pushed their button for Irene.
Will.i.am explained why he wants Irene to be part of his team. "I turned around because you have an amazing voice, you took it there, you peaked.
ADVERTISEMENT - CONTINUE READING BELOW
"The peak was okay and then towards the end I was like, 'Well if she continues to fight but I don't she's going to fight because she already pushed,' and then you fought more.
"You didn't just give up and I like a fighter. I like someone who's like... It's like you controlled my hand and pushed my button."
Ricky then told Irene, "It was one of those voices that reached over the chairs into our hearts and that just made our hands do the button thing.
"I guarantee you that happened not just for us, but it went down the lens, out of everyone's TV, to their sofas and I think there would have been a national standing ovation."
In the end, Irene chose to join Will.i.am's team.
Watch her performance below: