For James Reid, getting to shoot kissing scenes with his now-girlfriend, Nadine Lustre, is one of the perks of working together on one show.

The actor said that he was thrilled every time he would see that kissing scenes were incorporated into the script of ABS-CBN's now defunct teleserye On The Wings of Love.

During the TV special titled On The Wings of Love Achieved! From Reel to Real, James and Nadine told Gretchen Ho and Robi Domingo about their kilig moments on the show.

Robi jokingly asked James, "Minamali mo ba ang kissing scenes?"

The actor quipped that he did not to be "too obvious."

However, James did admit that he would look at the script to check if he would have the chance to do kissing scenes with Nadine.

"I always feel in character. I always do, but I just admitted to her just recently that for the past--how many months--whenever there was a kissing scene, I would always look forward to it… [shouting] Yes!

"I was excited even more," he said with a smile.

When asked about their favorite moments on the show, James had fond memories of the scenes they shot in the United States.

"All the moments in Lake Tahoe. It was then that I was actually really in love with her, and it's actually that gave me a place and time to vent out...

"It really helped in growing to what it is now," said the 22-year-old actor.

Nadine admitted, "Ako, everything about OTWOL. Iyan yung time kung saan nangyari ang lahat, e. Yung journey. So before, and in the middle of it, slowly nagbago."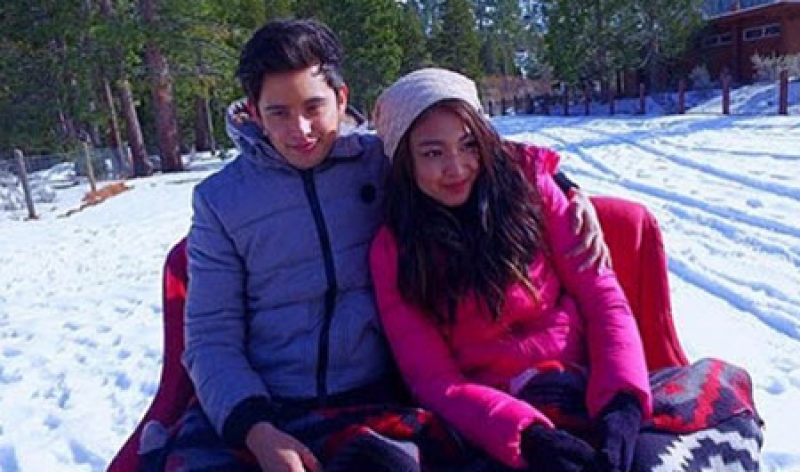 This summer, the JaDine love team is expected to star in the romance movie This Time.

(To learn more about this movie, read: James Reid and Nadine Lustre to star in summer kilig movie This Time)