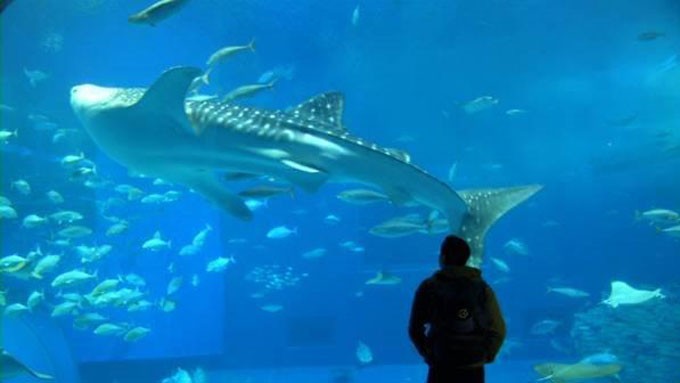 ---

PRESS STATEMENT:



This Friday, March 11, Drew Arellano continues his adventures in the Land of the Rising Sun—Japan! This time, Biyahe ni Drew takes us to the Okinawa Prefecture.
Japans' first cherry blossoms appear in Okinawa and the whole Biyahe ni Drew crew bears witness to this beautiful occurrence that ushers in the spring season. Watching the cherry blossoms is a favorite activity of the Japanese and they go from one place to another just to enjoy and celebrate the short period where these flowers bloom.
Biyahe ni Drew will visit the Okinawa Churaumi Aquarium. With four floors filled with 77 exhibition tanks, the Okinawa Churaumi is the largest aquarium in Okinawa.  Aside from the 740 species of fish, the largest exhibit of coral reproduction in the world can be found here.
Drew will take those who love shopping to Kokusai Street—considered the most popular destination in Naha, Okinawa because of the restaurants, shops, and department stores. Here, one can find some of the sumptuous desserts and snack like the okashi goten—the Okinawa sweet potato tarts made of ben-imo or sweet potato—and the Okinawan biscuit chinsuko.
Drew will further explore the city for more serious food. In Kushiya Monogatari, Drew will enjoy the deep-fried goodness of kushiage—in just 90 minutes! Meanwhile, in Café Yubusachi, he will try the French-Italian cuisine and in Jam's Steak House, he will finish a full course dinner of rice, soup, vegetables and a seven-ounce beef sirloin steak. 
Watch Biyahe ni Drew this Friday, March 11, 8 p.m., on GMA News TV.