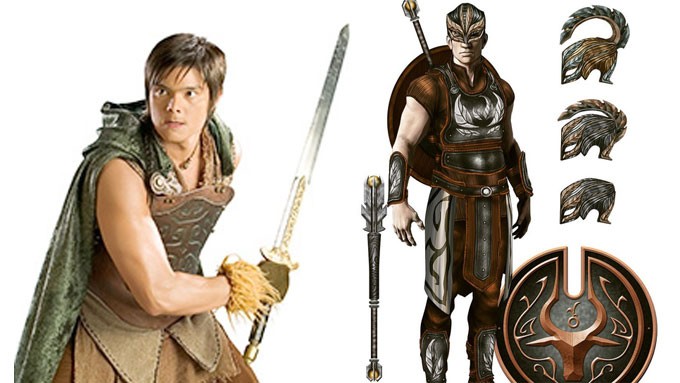 ---

After months of waiting, the final cast members of the remake of Encantadia will finally be revealed to the public.
According to GMA Network's Instagram post (@gmanetwork), they are set to reveal the actresses who will portray the Sang'gres (diwatas with royal blood) on April 4.
As of this writing, these posts about Pirena and Amihan were shared by GMA:



It has yet to be known if they will also introduce the two other Sang'gres Alena and Danaya on the same day.
Last February, it was revealed that Kapuso Primetime Queen Marian Rivera will portray the role of Ynang Reyna, the Queen of Encantadia which was first portrayed by Dawn Zulueta.
A picture then leaked with Glaiza de Castro, Kylie Padilla, Gabbi Garcia and Sanya Lopez wearing gowns matching the colors of the gems in Encantadia, riving rise to the assumption that they might be portraying the main characters of the telefantasya.
Also included in the viral photo were Rocco Nacino and Ruru Madrid, who were wearing plain black shirts.
Read: Marian Rivera confirmed to be part of Encantadia; who will be her co-stars?

SAPIRYAN COSTUME. Last Sunday, March 27, Encantadia director Mark Reyes posted in his Instagram account (@direkmark) a peak at the new costume of a Sapiryan.
A Sapiryan, in Encantadia, lives in the kingdom of Sapiro which is known as the land of the soldiers in Encantadia and guarded the gem of land.
Dingdong Dantes's previous character Ybarro was a Sapiryan.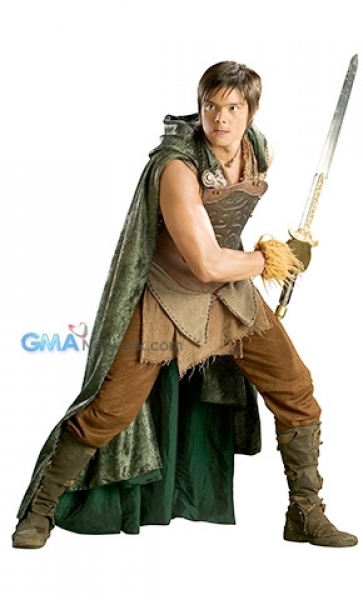 The costume of the 2016 version still bore the brown color, but it did not have a hood and instead, a shield was placed at the back of a Sapiryan.
The armor also bears the symbol of Sapiro which is a circle with three feather-like lines on top.
Also, instead of a sword, the Sapiryans's weapon is now a staff.


ADVERTISEMENT - CONTINUE READING BELOW

In his post, Direk Mark also invited Encantadiks on April 3 at the NexCon3 event at the SMX Convention Center where he and lead designer Noel Flores will reveal more details about the costumes and other information about the upcoming requel.