James Reid and Nadine Lustre's tandem is currently one of the most sought-after love teams in showbiz.

JaDine's (pronounced Jey-Din) onscreen chemistry transitioned from the big screen (remember Diary Ng Panget and Talk Back and You're Dead?) to our very own TV sets.
Fans embraced their characters Clark and Leah (#CLeah) in ABS-CBN's successful primetime hit On The Wings Of Love. This was followed by a concert at the Araneta Coliseum where they officially announced that they're a couple. They now topbill a movie titled This Time under Viva Films.

For two years, James and Nadine have been giving us ~*kilig overload*~ from their sweetness which turned from reel to real! And we still can't get enough of this lovely couple!

We've listed 20 tell-tale signs that you're a certified JaDine fan. Check them out below:


1. You constantly check the hashtag #Jadine and often use it in your social media accounts. You also actively participate every time there are JaDine-related hashtags on Twitter.



2. You almost died of kilig upon hearing James Reid declare his love for Nadine during their Araneta concert. This is one of your wishes in life and you thank God for making this come true.



3. You firmly believe in #TeamReal. ~*Naniniwala ka na sa forever magmula nang makilala mo ang JaDine*~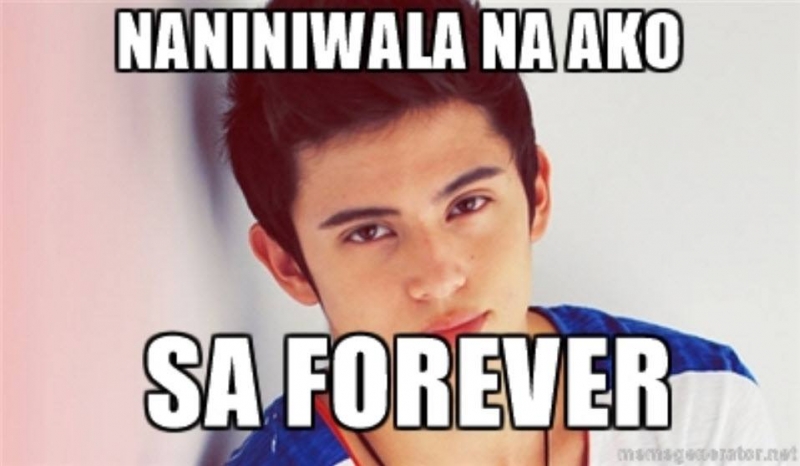 4. At one point in your life, you came up with your own JaDine fan art. May it be a photo collage or a pencil drawing, this is your way of expressing your love for James and Nadine!




5. You know all Jadine songs by heart. "Bahala Na" never gets old and it's always part of your playlist! You even have them offline on your music streaming app for easy access! Plus, you bought at least one of their albums!



6. You never missed an episode of On The Wings Of Love. At one point, you got angry with Jigs (Albie Casiño) and Simon (Paolo Avelino) for getting in the way on JaDine's love story on the show. And even though the show has finished airing, you still binge-watch it online.



7. This scene gets you drooling EVERY TIME! Not everyone eats pan de sal like that!



8. "OJD!" is one of your favorite expressions! OJD stands for "Obsessive JaDine Disorder."



9. You're also fond of using the expressions "Achieve!," "Ikaw na," "Juskolored," and "Push!"



10. Diary Ng Panget holds a special place in your heart. DNP is their first movie together that sparked your JaDine fandom. Then, you watched all of their other movies including Talk Back And You're Dead (2014), Para Sa Hopeless Romatic (2015), Beauty and the Bestie (2015) and their newest movie This Time.



11. You actively participate in polls where JaDine is nominated...including The PEP List! James received two trophies during last year's PEP List Awards Night: Male Star of the Night and Breakout Star for 2015. Nadine was there to support her hubby!




12. Your nickname for James is Hayme while you call Nadine as Naddie/Nadz. Only Hayme can call Naddie "Mine."



13. You know the terms "oxyjames," "nadinehaler," and "jadinebulizer." You need these every time you get kilig overload from James and Nadine's on-and-off cam sweet moments.



14. You have all the magazines and books that featured JaDine. These include YES! Magazine's special collector's issue last February 2016 and BJ Pascual's book where Nadine was the cover. You can't wait for their upcoming tell-all book!



15. Every 15th of the month is JaDine Day. James and Nadine's characters in Diary Ng Panget The Movie, Cross and Eya, are born on the 15th which is probably why fans chose this day as the official JaDine Day!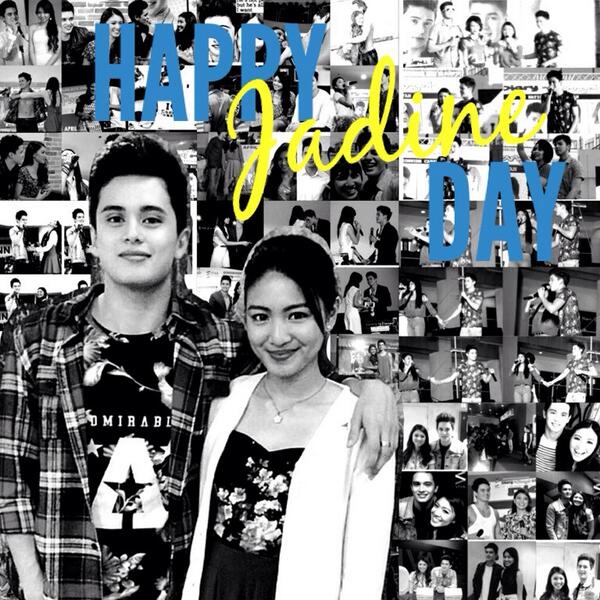 16. You know important dates in their lives. You religiously greet James on his birthday every May 11 and anticipate seeing Nadz at her Halloween-themed birthday party every October 31.



17. You even celebrate their monthsary every 11th day of the month!



18. You support all of their product endorsements. You know what to do with your P20!



19. You're probably a member of one of their fan clubs! We Love Jadine, Kehrbears, or Naddicts unite!



20. You witnessed how they grew up from their totoy and nene days. James won Pinoy Big Brother Teen Edition 2010 while Nadine was once part of a girl group under Viva called Pop Girls before they became the power couple that they are now.



PEPsters, how many did you cross out from our list? If you get more than 10, then you're a certified #JaDine fan!