Kris Aquino has always been the subject of impersonations in comedy shows and commercials through the years.
In the past, actresses such as Tessie Tomas and Joy Ortega did spoofs of Kris in their own TV shows.
A commercial for a margarine brand was even made in 1995 featuring a Kris Aquino impersonator.
Just recently, the smartphone app Dubsmash also featured famous quotes from the Queen of Talk, the very platform that catapulted Dubsmash Queen Maine Mendoza to stardom.
Currently, on Philippine TV, two actresses did impersonations of the Queen of All Media.
Since 2009, comedy actress Angelica Panganiban has been doing impersonations of Kris on the gag show Banana Split. Angelica first started spoofing Kris when she and Boy Abunda launched their now-defunct primetime showbiz program Showbiz News Ngayon.
Since then, Angelica used the name Krissy when impersonating the TV host-actress.
Meanwhile, during the May 15 episode of Sunday PinaSaya, Barbie Forteza portrayed Kissy Anino in a spoof version of Startalk and The Buzz which was called "Star Buzz."
Let us look at how Angelica and Barbie portrayed Kris Aquino in their shows:


ANGELICA AS KRISSY AQUIKNOW. It was in 2009 when Kris and Boy launched their talk show SNN: Showbiz News Ngayon.
Because of the popularity of this new show, the Saturday gag show Banana Split did a spoof titled "NNNN: Ntertainment News Na Naman."
Angelica Panganiban was tapped to impersonate Kris while Jason Gainza portrayed Boy Abunda. During this time, Angelica used the name Chrissy while Jason is Bhoy.
Just like SNN, "NNNN" showed Bhoy and Chrissy in a studio reporting comedic showbiz news.
During its first few episodes, Angelica imitated Kris's facial expressions with a bit of exaggeration, including swaying her neck and rolling her eyes.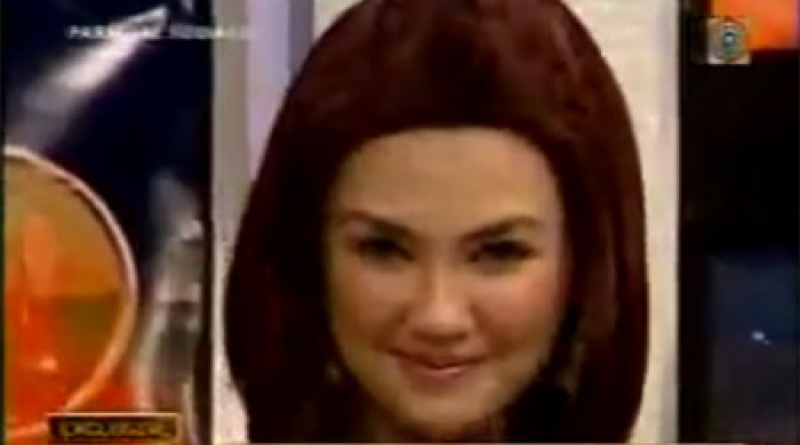 Of course, Kris's famous high-pitched voice and laugh was also included in the spoof.
It was observed that everytime Bhoy spoke in front of the cam, Chrissy can be seen behind him, striking different poses just to attract attention.
Despite being a hit among its viewers, the segment was cancelled in 2010.
In 2014, when Kris and Boy hosted the new program Aquino and Abunda Tonight, Angelica and Jason also returned on Banana Split to spoof the show which they titled "Aquiknow and Aboonduh Tonite (A&A)."
Unlike "NNNN", this segment featured real guests who were asked comedic questions.
This time, Angelica used the name Krissy instead of Chrissy.
Because of Kris's famous neck-swaying and unintentional eye-rolling mannerisms, Angelica continued to do the same. Everytime she swayed her neck, Sarah Geronimo's song "Ikot Ikot" would be played in the background.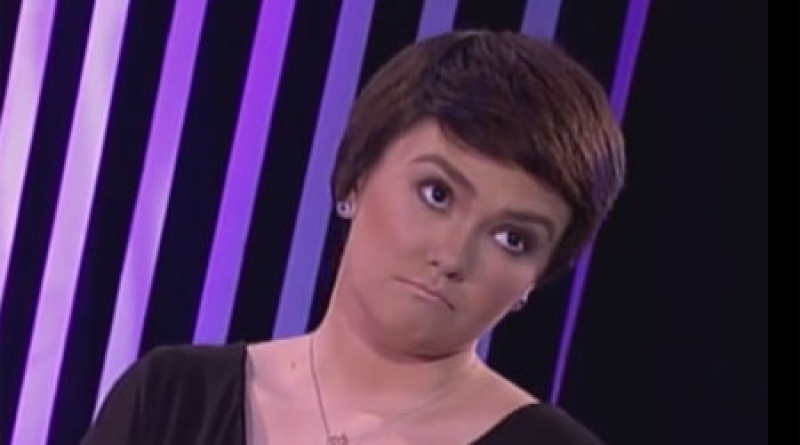 Angelica gave a more intense depiction of Kris' manner of speaking while moving her neck and looking around. She also featured Kris's different facial expressions when she's sad or she's happy.
"A&A" also spoofed the episodes when Kris admitted that she had a new love life, and how her heart got broken.
Angelica was made to wear wigs when Kris had her hair cut very short. The impersonator also spoke the way Kris speaks: using Taglish.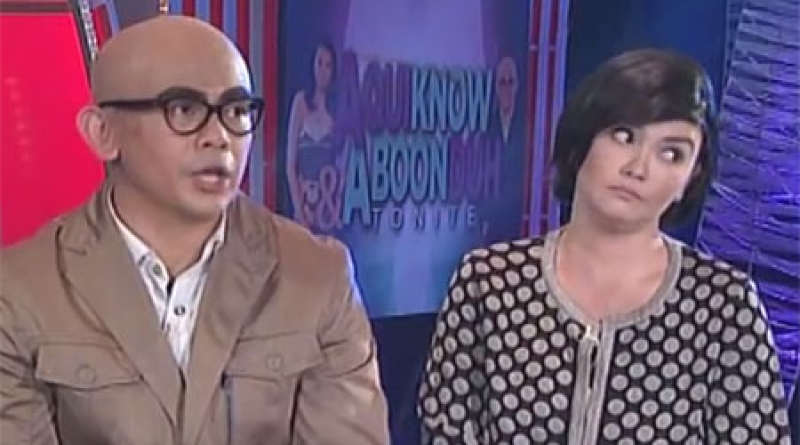 Aside from "A&A," Angelica also did a spoof of Kris's morning talk show Kris TV and titled it "Krissy TV" with Jason portraying Darla.
Aside from featuring a talk show-like segment, "Krissy TV" also poked fun at what Kris and Darla do on Kris TV: visiting celebrity-owned restaurants, houses and other establishments.
When they had skits featuring celebrities, they tapped the contestants of It's Showtime's "KalokaLIKE" segment.
On the first episode of "Krissy TV," they featured a make-believe restaurant of Choco Martin (pun for Coco Martin) that served exotic foods.
In the episode, Angelica wore a shoulder-length wig to match Kris' hairstyle at the time.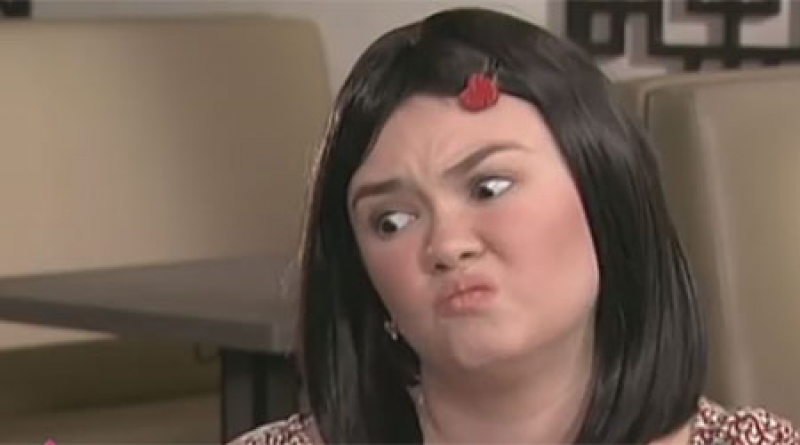 At the same time, Angelica as Krissy also carried her white dog called Prada. It can be remembered that Kris also owns a white toy dog named Prada.
Krissy was just as witty as Kris as she dished out memorable quotes and she also had a penchant for poking fun at Darla.
Angelica has also mastered the way Kris paused while speaking and her mannerisms while laughing.
She also used more often Kris's usual expressions like "Bongga," "Nakakaloka," and "Love love love!"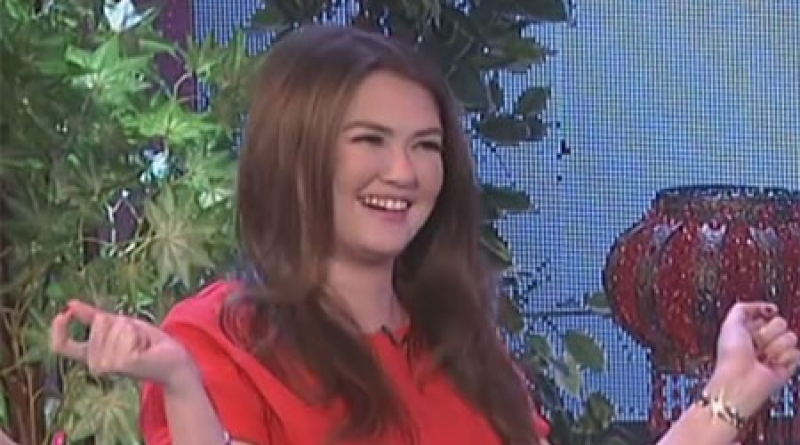 Unfortunately, this segment was discontinued when Banana Split was moved to Sunday and currently airs as Banana Sundae.



BARBIE AS KISSY ANINO. In GMA-7, Barbie Forteza was tapped to impersonate Kris on the variety show Sunday PinaSaya. The May 15 episode featured a spoof of defunct showbiz programs The Buzz and Startalk which was titled "Star Buzz."
In the segment, Barbie was joined by Wally Bayola who impersonated Boy Abunda (as Callboy), and Ai-Ai delas Alas as herself.
Barbie used the screen name Kissy Anino for her impersonation.
In the first part of the segment, Barbie was able to mimic Kris's gestures and imitate her signature laugh and high-pitched voice.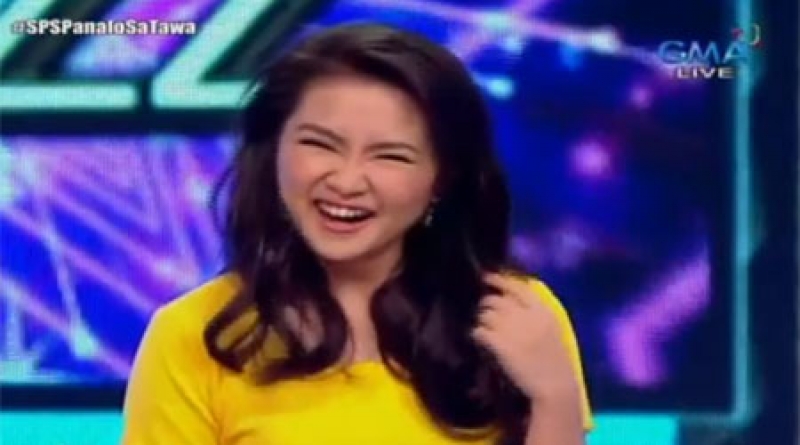 Barbie also copied Kris' way of neck-swaying, making her eyes bigger and eye-rolling.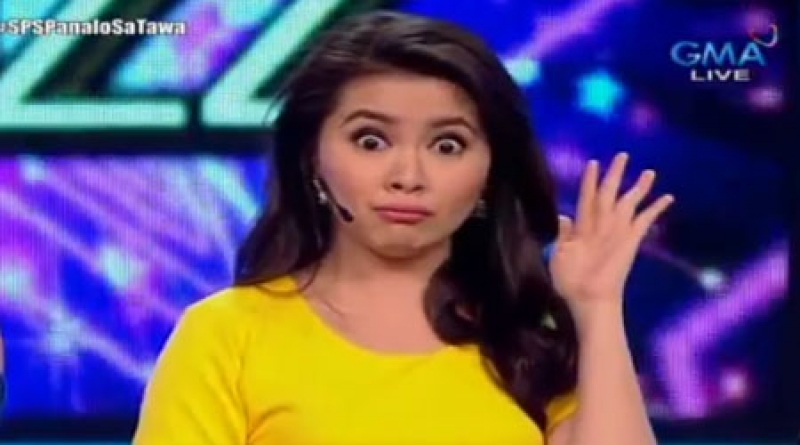 However, her neck sways are less apparent compared to Angelica's.
It also seems Barbie thoroughly studied how Kris laughs, since she could perfectly imitate it with a high-pitch tone.
Barbie also mimicked Kris's stance by standing straight with her hand placed on her waist, just like a beauty pageant contestant.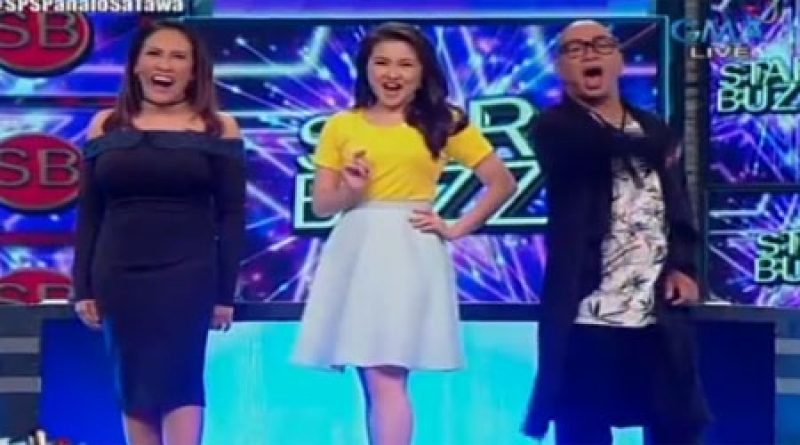 It has been a long time since we last saw Kris do that stance since she often sits down in talk shows.
Since she had Ai-Ai as her co-host, Kissy Anino also called her "Friendship," Kris and Ai-Ai's term of endearment for each other.
Barbie also did a lot of talking compared to her co-hosts. Of course, Kris is known to be "makuwento," sometimes speaking more than her co-hosts.
Barbie also used Kris's famous expressions "Nakakaloka," "Let's go na," "No," and "Oh my gosh."


PEPsters, who do you think is the better Kris Aquino impersonator: Angelica Panganiban or Barbie Forteza?

Share your thoughts in the comments sections below: