Ever wondered how your favorite teleserye would look like when it's animated?
Well, there is a YouTube user who made it possible for ABS-CBN's afternoon teleserye Doble Kara.
A Youtube user named M A H R H C uploaded an animated version of the music video of the Julia Montes-starrer using the simulation game software The Sims 4. The animated music video also used the teleserye's official theme titled "Ikaw ay Ako" performed by Morissette Amon and Klarisse de Guzman.
Amazingly, the animated video duplicated almost all of the same elements seen in the original video--including the color of clothes, hairstyle, and even captured settings of the scenes!
Here are 18 scenes replicated by the animated version:
The opening shot where Mylene Dizon's character Laura can be seen strolling.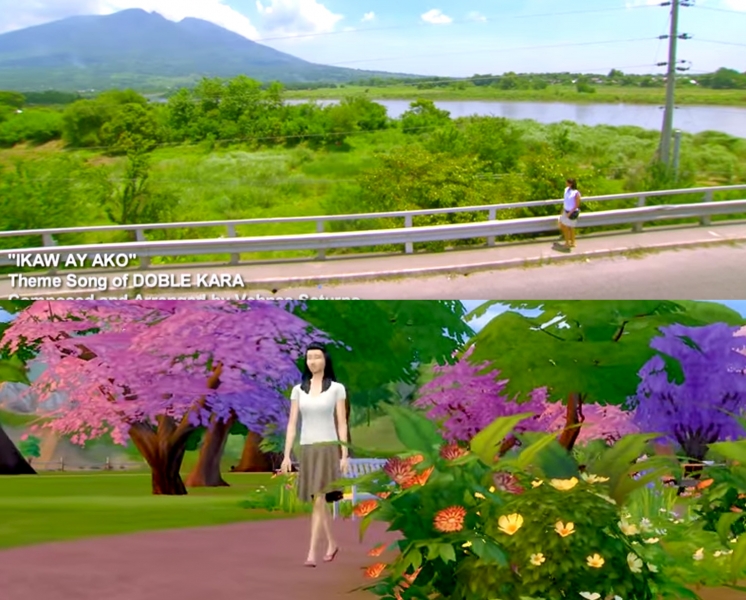 Laura's mother, played by Irma Adlawan, died from a disease.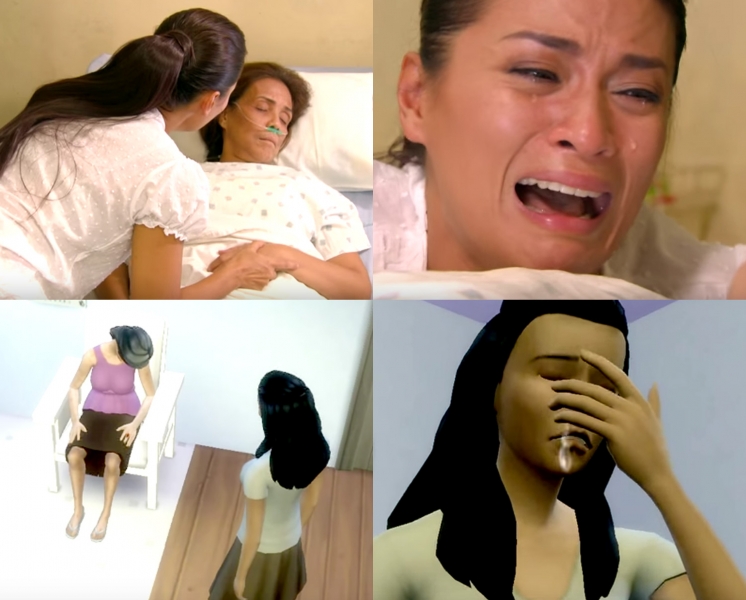 Laura worked in a bar and met Antonio, played by Allen Dizon.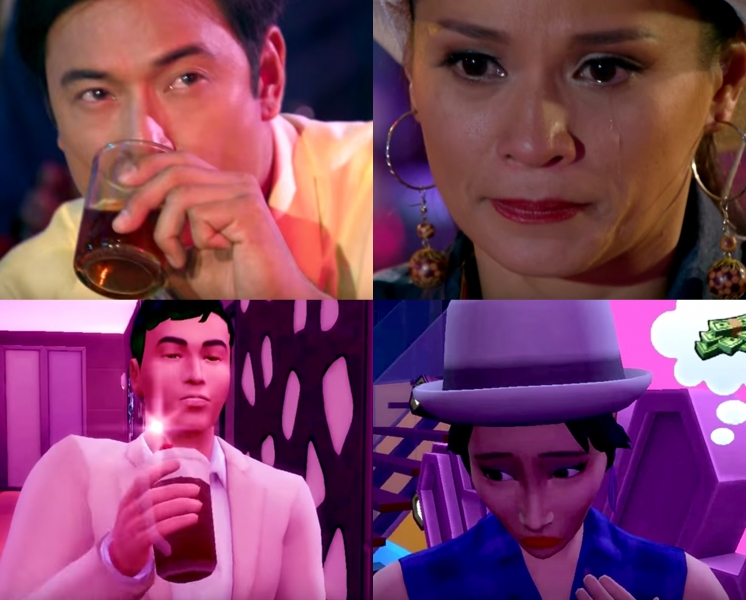 Laura and Antonio had sex.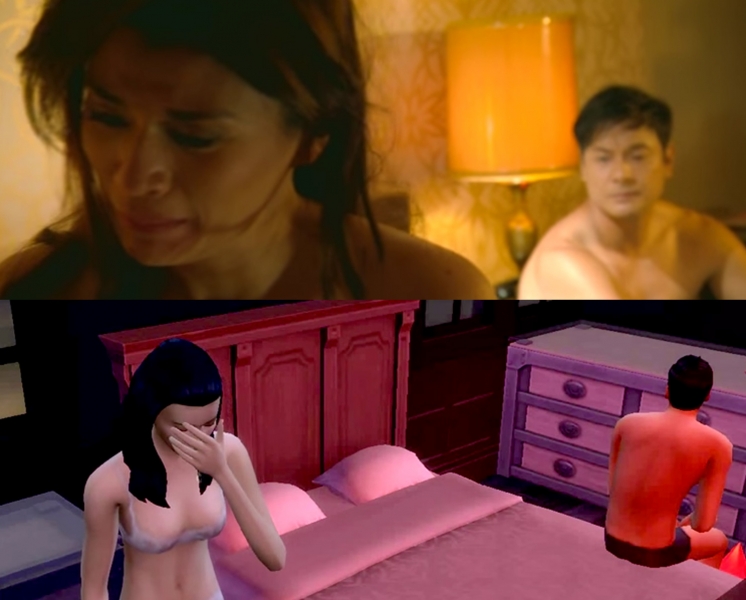 Laura and her wedding to Ishmael, played by Ariel Rivera.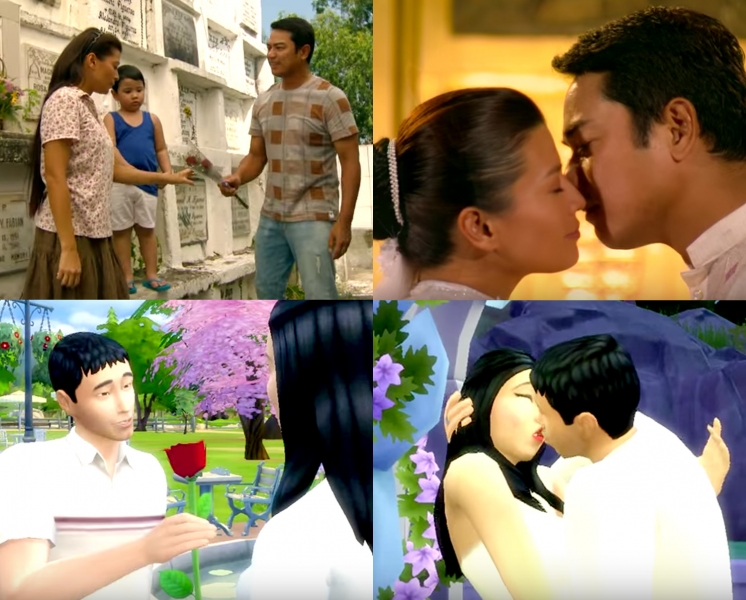 Carmina Villarroel's character Lucille shares the good news to husband Antonio – she's pregnant!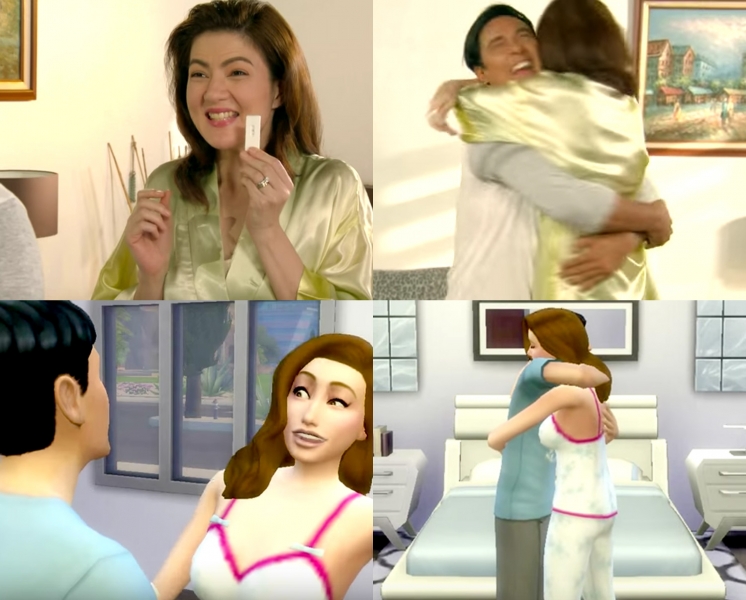 The twins Kara and Sara (Julia Montes) have grown up as kids!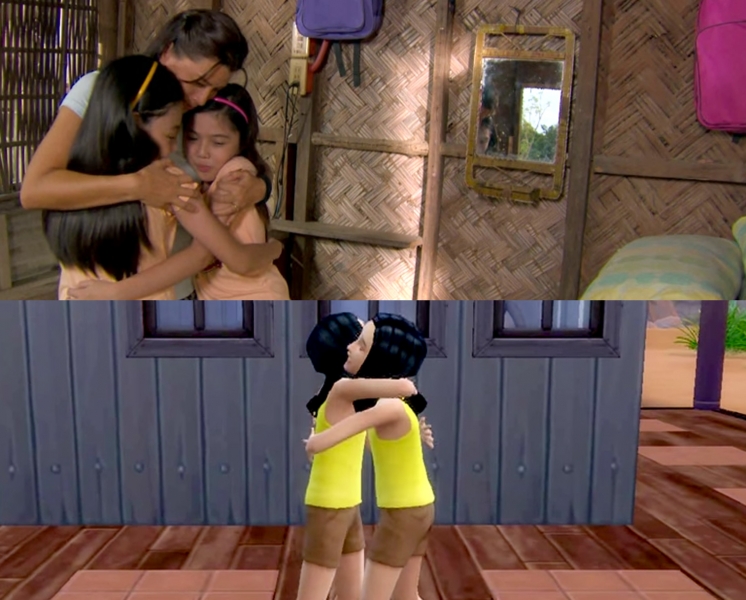 Sara proudly performs at home (take note of the color of their clothes!)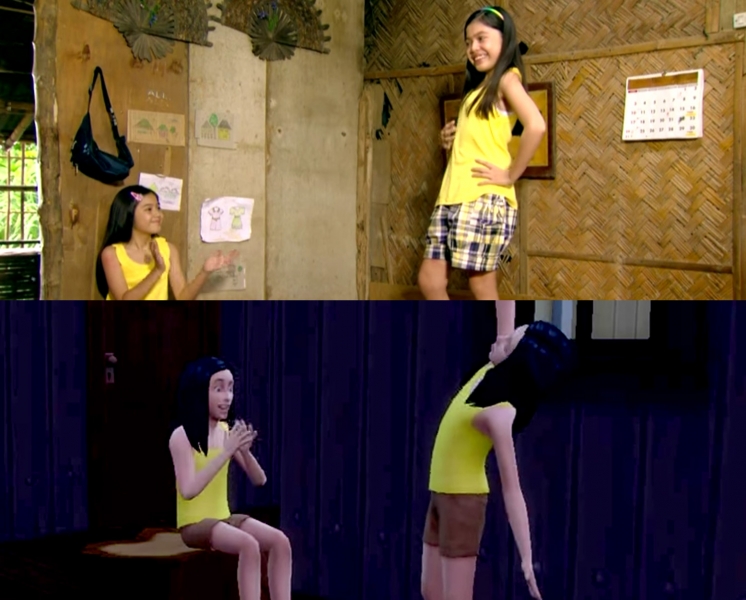 The Suarez family happily eats dinner.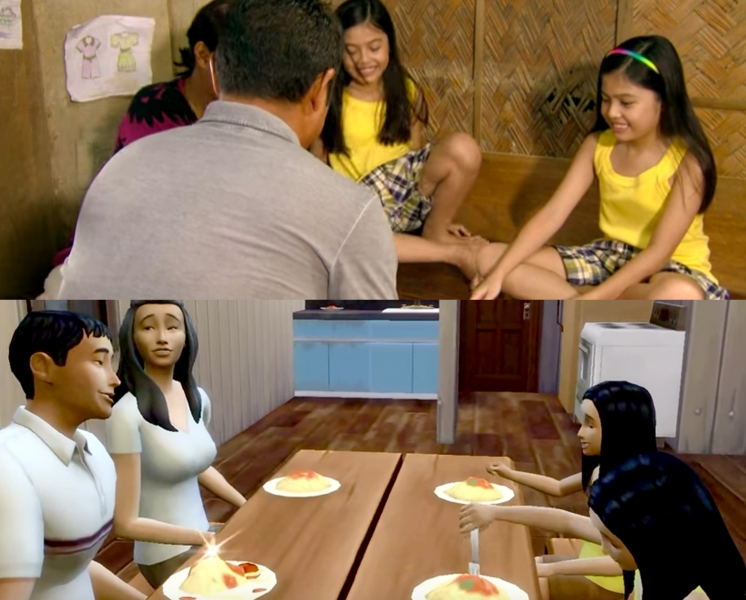 Kara and her parents find out she has leukemia. Even the bruises are recreated in the SIM version!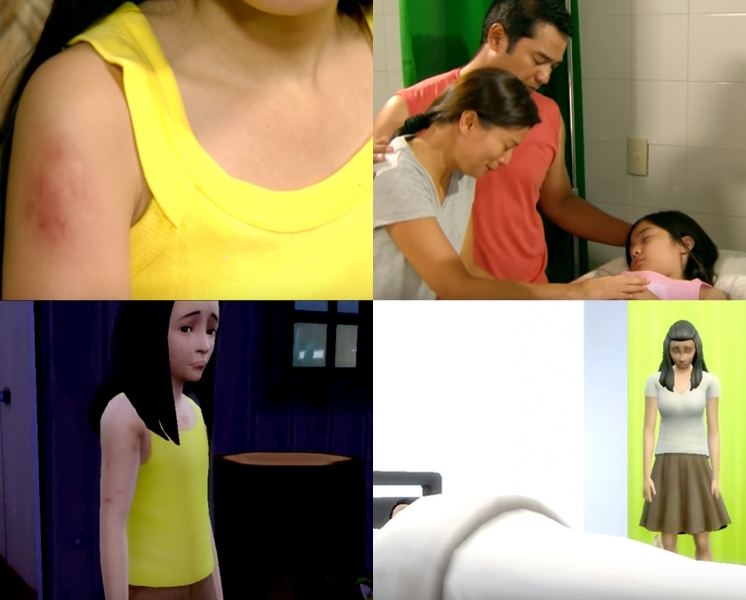 Kara hugs Sara after learning about the former's sickness.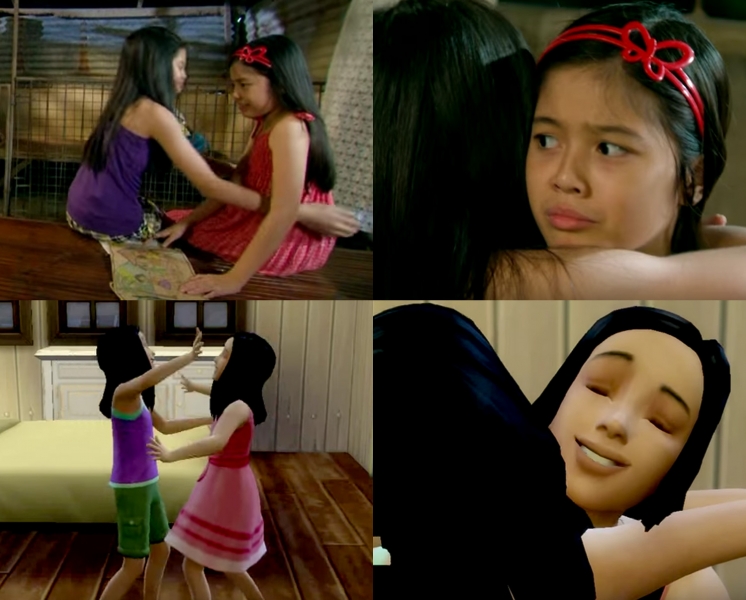 Kara leaves Ishmael and Laura to join her real father Antonio for her treatment.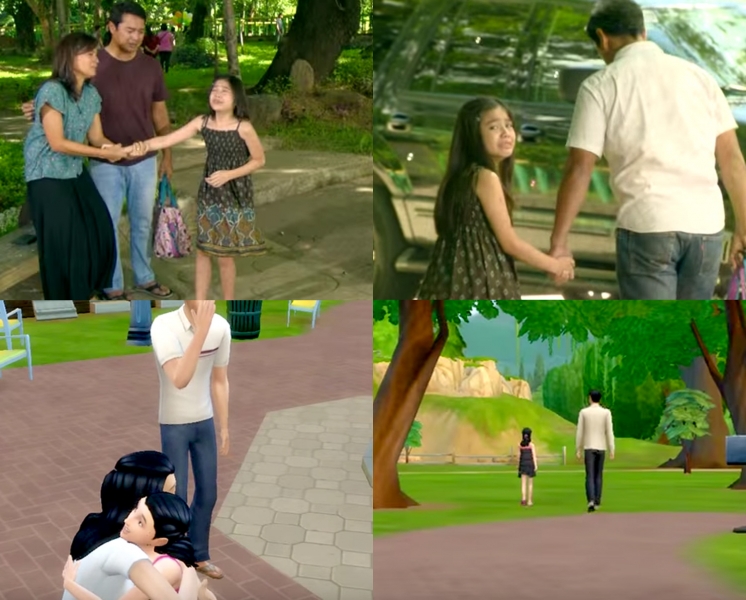 Kara gets treatment in the U.S. while Sara joins beauty pageants and talent shows.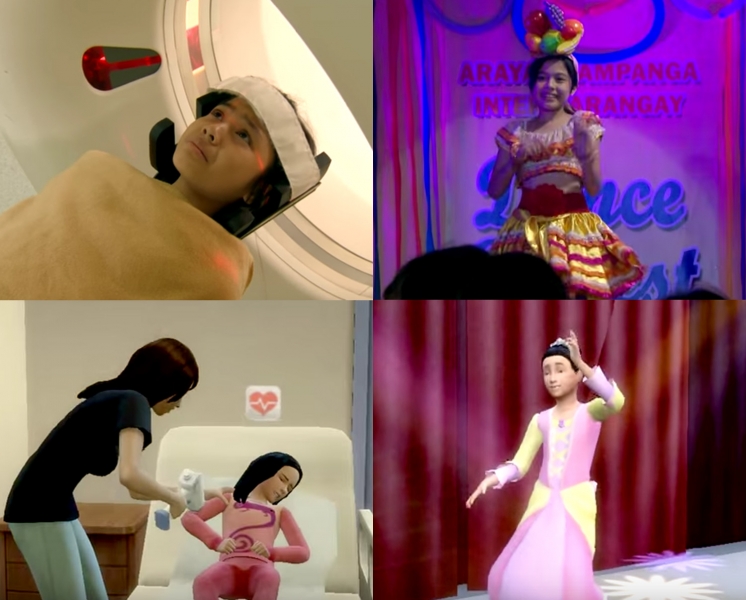 Lucille takes care of her adopted daughter Kara.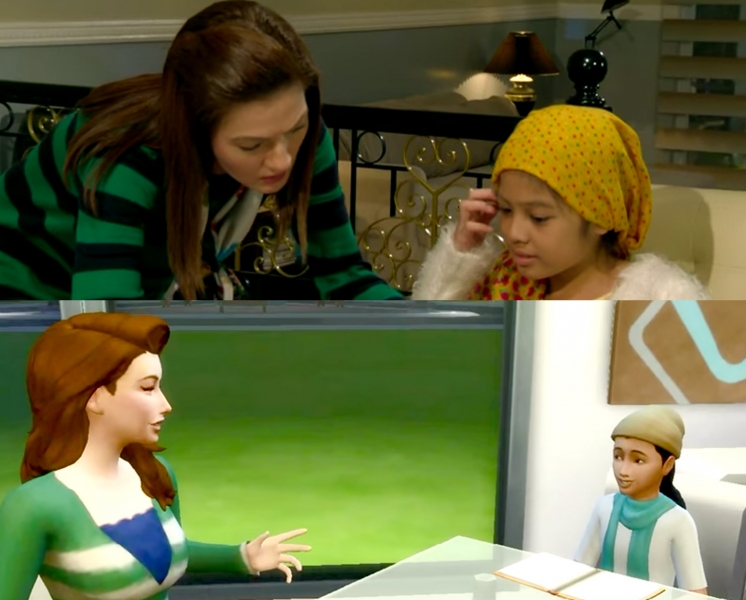 Sara grows up to be a beautiful woman who often joins beauty pageants.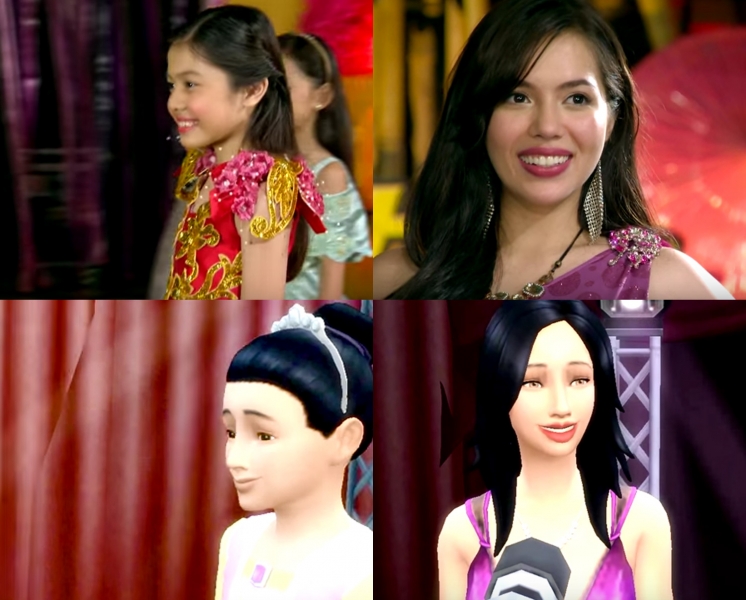 Kara also grows up in the States as a pretty girl, healed from her sickness.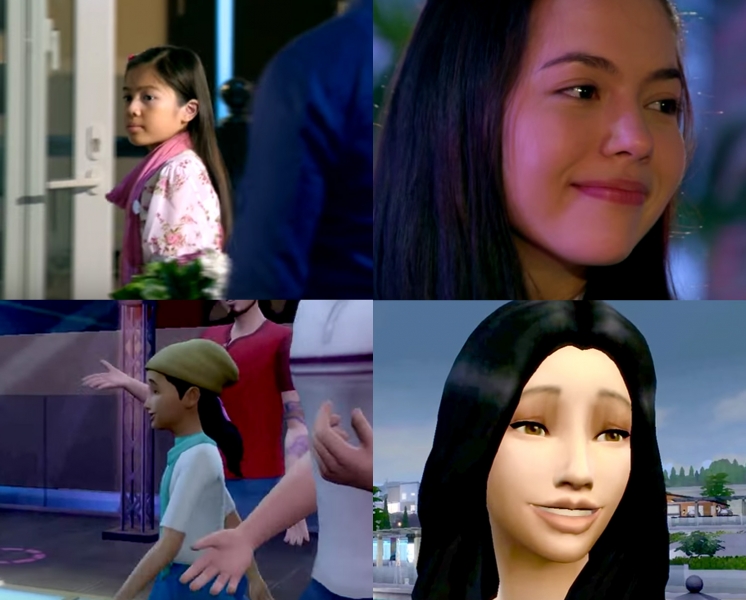 Kara goes home to the Philippines and accidentally sees her own twin sister.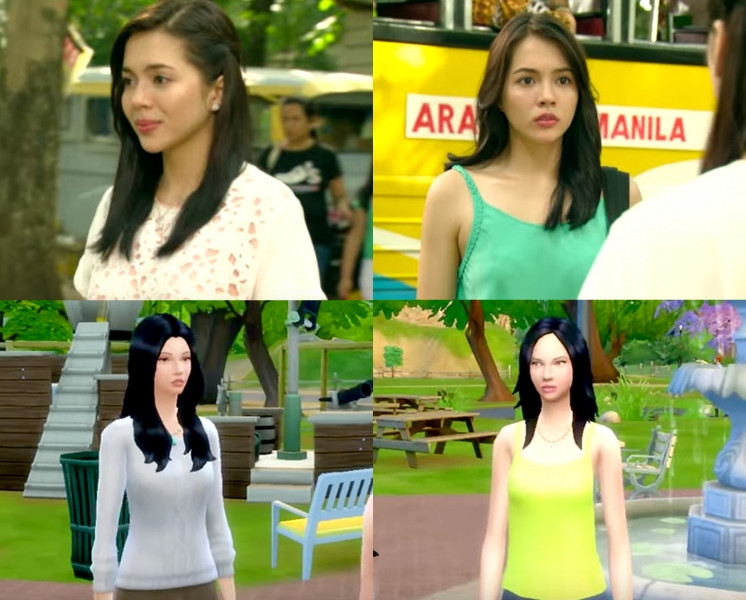 That final split screen scene of the twin sisters.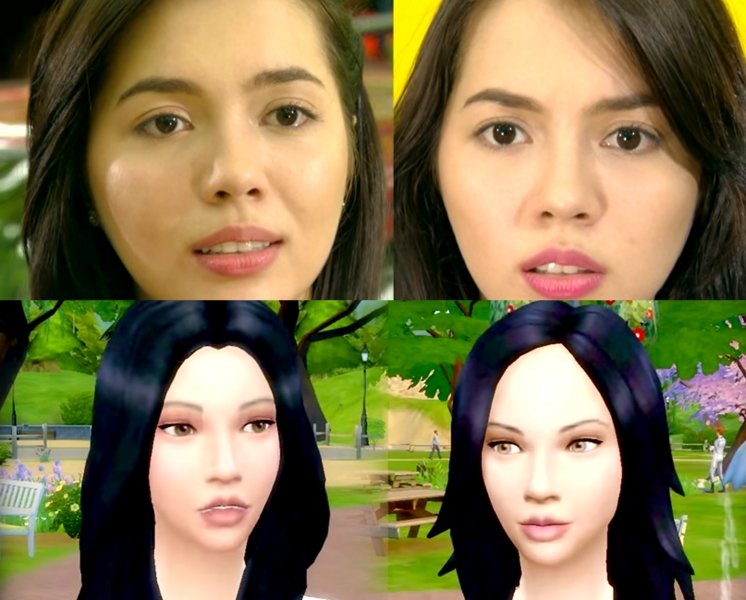 AND OF COURSE, THE TITLE CARD!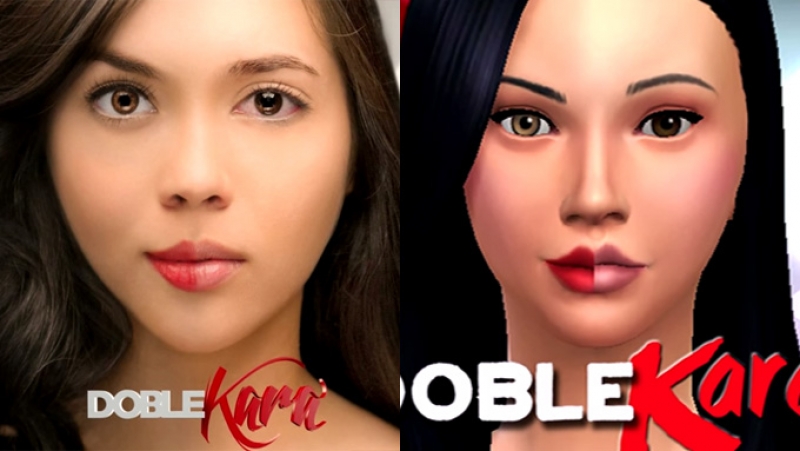 To see firsthand the similarities between the two, check out the original music video and the animated version:


Original (Courtesy of ABS-CBN Entertainment)

Animated (Courtesy of M A H R H C)



Doble Kara, which also stars Sam Milby, Maxene Magalona, Edgar Allan Guzman, and Anjo Damiles, is currently on its 10th month of airing. It airs right after It's Showtime.


PEPsters, what do you think of Doble Kara music video's animated version?
Share your thoughts in the comments section below: