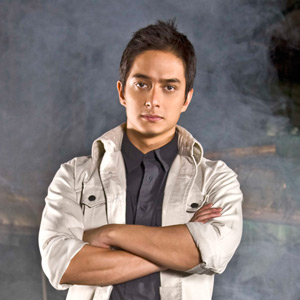 ---
ABS-CBN hooks up anew with Netherlands-based TV productionoutfit Endemol to bring the popular stunt-dare reality game show, Fear Factor, to Filipino viewers.
Dubbed as Pinoy FearFactor: South America, ABS-CBN gathers 12 bold contestants and dares themto face their fears through rigorous physical and mental challenges.The identities of the chosen contestants, however, won't be revealed until the entire team wraps up taping the entire show.
"Contestants will come to terms with their greatest fearsand outdo themselves in a foreign land far from home and face their newenvironment," said business unit head Laurenti Dyogi.
All of the aspirants were subjected to various stunts andtests to determine their capabilities and readiness in dealing with the demandsof the program. The entire Pinoy FearFactor staff was very cautious in screening all the possible contestantssince they're trying to at least minimize possible glitches while they'reabroad.
"Mararamdaman mo naman 'yong authentic," said Mr.Dyogi about the fears exhibited by the contestants during theaudition. "Mahaba naman 'yong proseso namin sa pagpili sa tao so that we'llknow who's acting it out and who's sincere and malalaman mo naman talaga."
ADVERTISEMENT - CONTINUE READING BELOW
REALITY ELEMENT.Making the most of their stay in Argentina and to make the show more exciting,the production team behind Pinoy FearFactor decided to strengthen the program's reality show element.
As revealed during a press conference conducted afew weeks back, the contestants will be staying in a boot camp where they will haveto endure Argentina's cold weather, with temperatures ranging from 1°C to 8°C.
The decision to conduct the show in a foreign land wasreached after ABS-CBN and Endemol representatives weighed all the options and considerationsduring the planning stages of Pinoy FearFactor.
"The original planwhen we inquired about the franchise is do it here in the Philippines," sharedDyogi. "When we did an ocular inspection in South Africa a coupleof months back, the objective really is to be able to do the stunts here. Peronung nakita ko kung gaano kahirap and gaano kalaki 'yong mountain, we were aftersafety first. Kasi I don't think it would be easy to mount and to ensure thesafety of the contestants and the hosts if dito ko bibiglain, madaliangisu-shoot natin dito within the year."
ADVERTISEMENT - CONTINUE READING BELOW
During the sit-down meeting, the Endemol representativespitched in a suggestion, "Why not do it either in South Africa or Argentina?"recalled Dyogi.
Flying to Argentina is more practical and efficient. "Sincewe wanted to do it this year, the consensus was to shoot, all costsconsidered, in Argentina. And nung tinitingnan ko yong pinadala, meron silanggrid ng stunts na gagawin. Nung hiningi ko 'yong mga footages sabi ko, 'Mahirap,mahirap gawin dito 'yan.' It's very risky for us so it's better to do it there[Argentina.].
"Sa Argentina, they've been doing it for more than 30series so 'yong series ng Philippines would be the 31st series thatwould be shot in Argentina so kabisadung-kabisado na nila, the props and thestunts, the experts are all there. Handang-handa na sila so it's more practicaltalaga for us na gawin dun."
The small Pinoy FearFactor contingent, which includes host Ryan Agoncillo, will stay in Argentina formore than 30 days. "We're still not sure kung kailan namin ipapalabas 'yongshow but we're hoping to be ready by September since for sure tapos na kamimag-tape in Argentina by that time," shared Dyogi.
ADVERTISEMENT - CONTINUE READING BELOW
In the series, one contestant will be eliminated almostevery week after doing the three stunts. The last contestant standing will beproclaimed grand winner, taking home a huge P2 million cash prize plus a houseand lot amounting to P2.5 million courtesy of Ayala Land.
Pinoy FearFactor: South America is the local version of Fear Factor Extreme. The Philippines is the third country to use the format after South America and India.