Fans of Encantadia 2016 finally got to see the grown-up Sang'gres in tonight's episode, July 27.
Viewers were able to see how the young Sang'gres transformed into their grown-up versions portrayed by Kylie Padilla, Gabbi Garcia, Sanya Lopez, and Glaiza de Castro.

The episode showed how Aquil (Rocco Nacino) trained them in handling weapons. The teaser for the next episode showed that one of the will be chosen to be the next queen of Lireo, or the kingdom of the diwatas.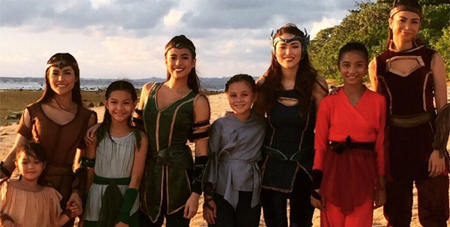 The young Sang'gres were trained by Aquil (Rocco Nacino), Muros (Carlo Gonzalez) and the Lirean warriors after they were almost harmed by Hagorn (John Arcilla) and Agane (Rochelle Pangilinan).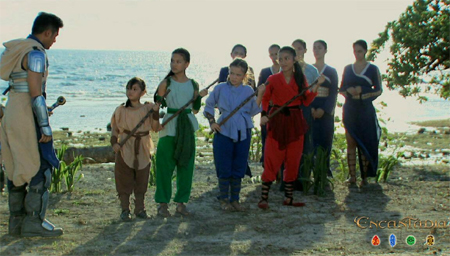 The young Sang'gres then told Aquil that they want to rest and play after a long day of training, but the head of the Lirean warriors did not allow them.
Pirena (Barbara Miguel) whispered to her sisters and suddenly, they used their powers to disappear!
The royal diwatas ended up running in a sandy area until they transformed into four beautiful, all-grown up Sang'gres wearing their training suits.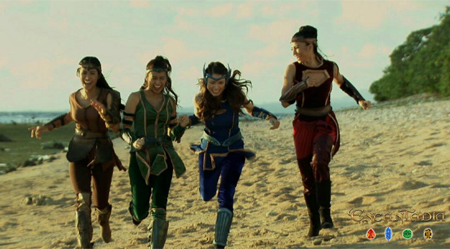 Viewers can look forward to the intense competition among Pirena (Glaiza), Amihan (Kylie), Alena (Gabbi), and Danaya (Sanya) for the throne of Lireo as their mother Ynang Reyna Mine-a (Marian Rivera) gives them a series of tests.



2005 VERSION. It can be remembered that in 2005, the growing up transformation of the Sang'gres (then portrayed by Sunshine Dizon, Iza Calzado, Karylle, and Diana Zubiri) was one of the most iconic scenes of this GMA telefantasya.
Their growing up scene involved the four of them playing hide and seek in the kingdom's forest.
Pirena wondered why she is always tagged as the "it" (seeker) in their game.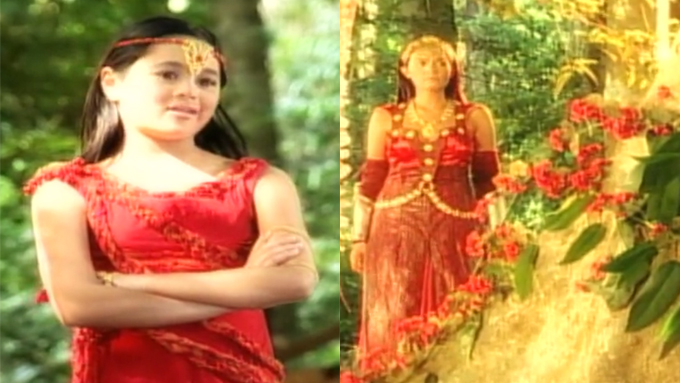 Amihan is seen hiding behind the beautiful flowers of Lireo.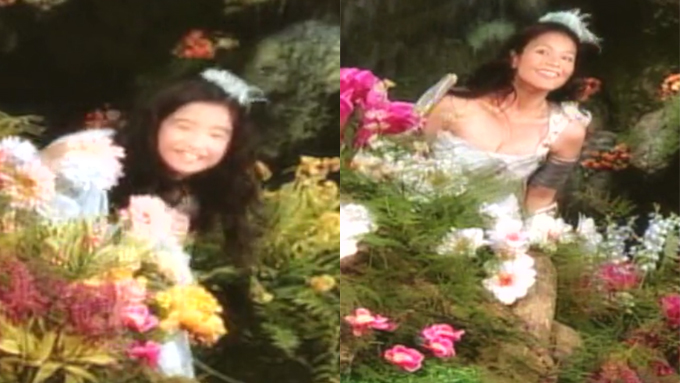 Alena, being a hopeless romantic, has always shown a fascination for flowers.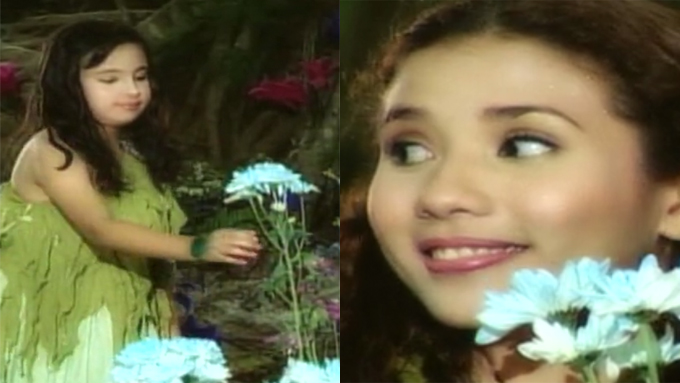 The playful Danaya chose to hide behind some trees.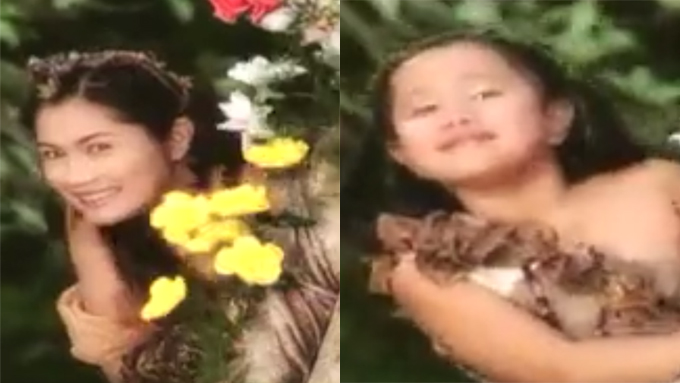 Later on, their rivalry in becoming the next queen of Lireo nearly destroys their sisterly bond.


PEPsters, what can you say about the grown-up Sang'gres of Encantadia 2016.
Share your thoughts in the comments section below.