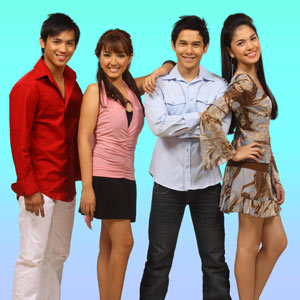 ---

This Saturday, August 23, GMA Network discussescancer-causing cigarettes, youth bands, and ukay trips via the newest teentambayan from Public Affairs: Ka-Blog!
Though seriously alarming, it is uncommon knowledge thatclose to four million teens below 19 are stick puffers, and kids even as youngas 11 are addicted to smoking.
Ka-Blog Mico Aytona meets these teen smokers and learns whythey cannot stop puffing "cancer sticks" despite the open dangers and healthhazards that go with it.
From music newsbytes, Ka-Blog Monica Verallo attends thefirst ever Ka-Blog! Music Awards and meets the nominees for thePhilippines' hottest band honor.
Monica troops to one of the gigs of Callalily, a band knownnot only for their natural inclination to music, but also for their universal,unique appeal. Monica also gets a backstage pass to Urbandub's mini-concert inCubao and finds out how this band swooped into the music industry like lightning.Monica likewise jams with the uber-kulit band Rocksteddy and learns more abouttheir latest project.
Meanwhile, the ultimate kikay girl, Andrea Torres, goesbargain hunting in ukay-ukay shops. She guides shoppers to the world ofukay-ukay fashion and proves that treasure troves of hip and trendy clothes canbe found even in thrift shops. Andrea also gives tips on how to mix the perfectukay outfit.
More of these stories in Ka-Blog! this Saturday, 10a.m. on GMA-7.