James Reid and JC Santos showed their six-pack abs and muscular bodies in the latest trailer of Till I Met You.

The one-minute-and-thirty second trailer showcased the beauty of Greece in this teleserye, which is scheduled to air on Monday, August 29.

Basti (James Reid) is a friend of Alejandro/Ali (JC Santos) who has a mutual understanding with Iris (Nadine Lustre).

In Greece, Basti works as a tour guide who is angry at his father (played by Zoren Legaspi).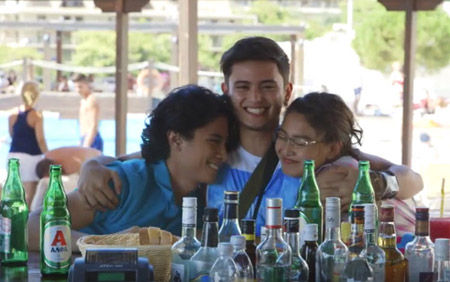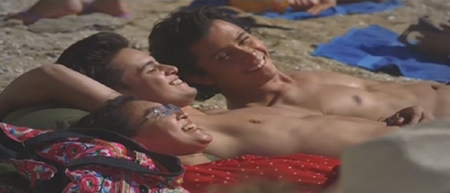 The Greece trailer shows that a budding romance puts a strain in their friendship.

The trailer of Till I Met You begins by stating: "Sa beautiful country of Greece, mabubuo ang kanilang pagkakaibigan.

"Friends are the family you choose."

Basti is seen telling Iris: "I really admire what you and Ali have. It's worth keeping."

Later on, Basti (James) takes Iris (Nadine) around on a tour of Santorini and even jokingly refers to her as a scared "lola."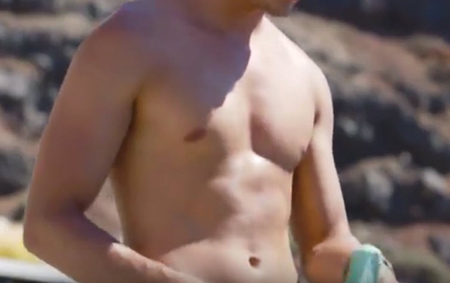 When they reach a beach, Basti takes off his whirt, revealing his toned physique. He catches Iris observing him and he asks, "Bakit ganyan ka makatitig sa akin?" She answered in an irritated tone, "Masyado kang feeling. Mukha mo!"

The two even go cliff diving. Before they jump into the clear blue waters, Basti promises Iris, "Don't worry, hindi kita bibitawan."

After their adrenaline-filled jump, Basti says triumphantly, "I didn't break my promise. Hindi kita binitawan."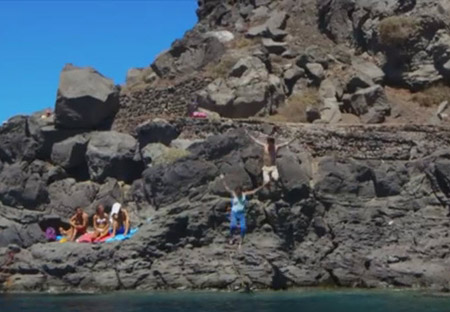 As the two enjoy looking at a fiery sunset, Basti casually puts his hand around the shoulder of Iris.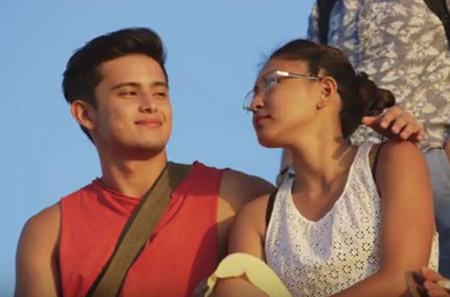 Basti can be heard saying, "Bawal ma in love" while Iris responded by saying, "Bawal ka rin ma in love sa akin."

When Basti and Iris talk about the real score between them, Ali suddenly arrives and asks his friend: "Gusto mo si Iris?"

A heartbroken Ali then walks away but not before saying, "Sakit."

Towards the end, Basti and Iris are seen in a romantic spot overlooking the white houses of Santorini.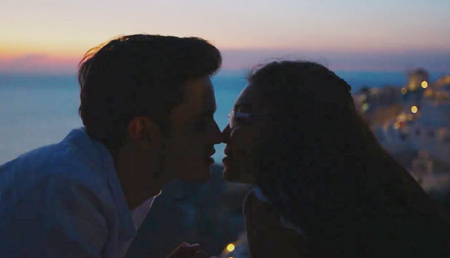 It ends by asking: Are you willing to risk everything so that love can always win?

The trailer caused the hashtags #TIMYHotInSantorini and #TIMYSweetSantorini to become trending topics on Twitter.