Andre Paras is the new addition to the growing cast members of Encantadia's requel (remake + sequel).
What's more interesting about his character is that he will breathe life again to Wahid, a character portrayed by his father Benjie Paras in the original version of Encantadia.
Andre first appeared in the epic telefantasya last Friday, August 19. No details were given about his character except that he seems to be the right-hand of V'shka, a character portrayed by Game of Thrones actor Conan Stevens.
More information about his character will be revealed once he appears again in the series starting tonight, August 25.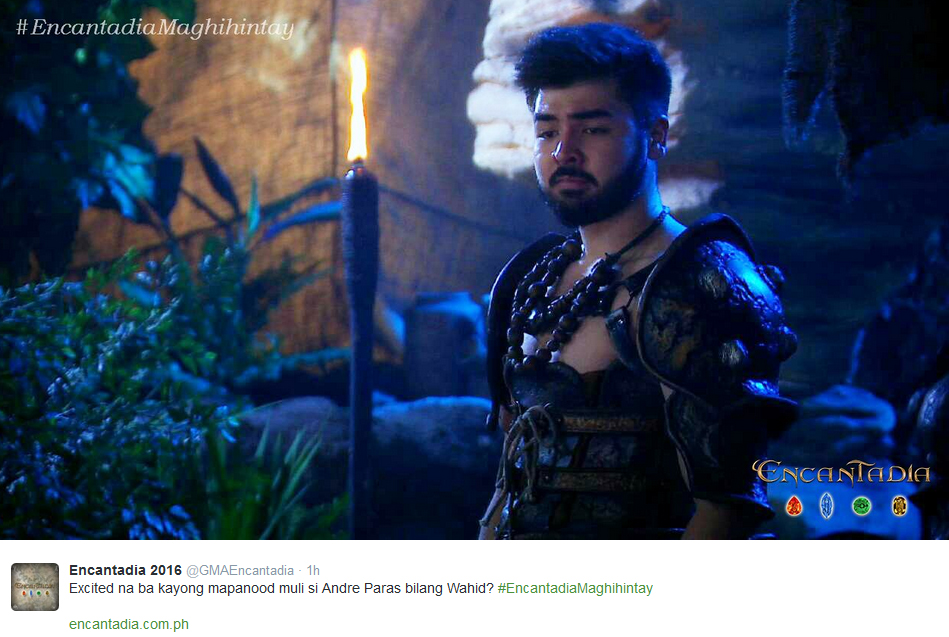 In the original Encantadia, Wahid (portrayed by Benjie) was a Barbaro leader of Ascano, a place in Sapiro.
He then became friends with Lira (Jennylyn Mercado) after a drinking match and later on, became the sidekick of Cassandra (Ella Guevarra) in Etheria.
Based on the teaser, it seems like Andre's Wahid is still as witty and humorous just like the character first portrayed by his father.




WAHID#Encantadia pic.twitter.com/dCMmQ6WK2M

— andre paras (@andreparas95) August 23, 2016
NEW THEME SONG. The 2016 version of Encantadia also boasts of a new theme song.
Titled "Maghihintay," the song performed by Gabbi Garcia (Alena) and Christian Bautista (Apitong) will be heard for the first time in the August 25 episode of Encantadia.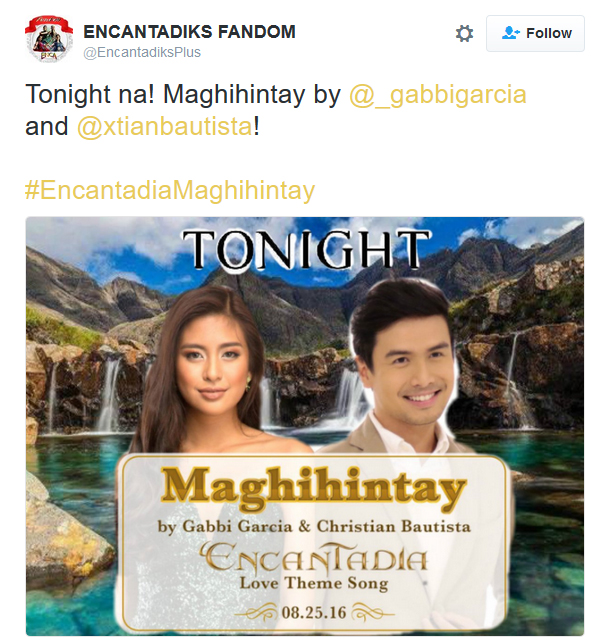 It can be recalled that Karylle, who originally played Alena, also performed the theme song of Encantadia 2005 titled "Mahiwagang Puso." Back then, Karylle performed it with singer Jerome John Hughes.
Viewers can look forward to Alden Richards's first appearance in the series as Lakan, a Mulawin who will help the Sang'gres of Encantadia.