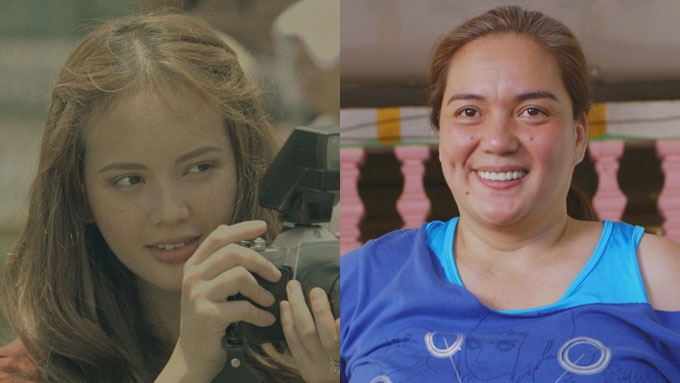 IMAGE The Greatest Love production team
---

ABS-CBN's new afternoon series The Greatest Love has finally aired its pilot episode today, September 5, with Sylvia Sanchez playing Gloria, the central character of the story.
The pilot episode opened with the birthday girl Gloria seated near a lake, reminiscing her life for the past 59 years.
It turns out that her children Amanda (Dimples Romana), Andrei (Matt Evans), and Paeng (Arron Villaflor) are more focused now on their careers, even forgetting their mom's birthday.
The only one who stayed beside Gloria is her daughter Lizelle (Andi Eigenmann) who helps her run their junk shop business.
When her children did not attend her birthday dinner, Gloria decided to return to her hometown Cervantes, where she reminisced her younger days.

At this point, viewers are shown a flashback to the younger years of Gloria.
Viewers got to witness the blossoming romance between the young Gloria (Ellen Adarna) and her first love, Peter (Ejay Falcon).
ADVERTISEMENT - CONTINUE READING BELOW
In upcoming episodes, viewers will see what happens to the love story of Gloria and Peter.

In the future, the children of Gloria will also have to deal with her situation once she gets diagnosed with Alzheimer's Disease while they discover secrets about their mother and the whole Alegre family.
But for now, here are five highlights from the pilot episode of The Greatest Love, which airs right after Doble Kara in ABS-CBN's Kapamilya Gold block.


Gloria already shows signs of forgetfulness.
After praying at a church during her birthday, Gloria's friends surprised her and even told her, "Dapat nga proud ka na umabot ka ng 59 sa gitna ng pinagdaanan mo."
They then attended a Zumba session where Gloria served as the instructor. In the middle of their dance, she suddenly forgot the next step and stumbled upon her feet. She apologized and said, "Sorry, nawala ako," with a smile.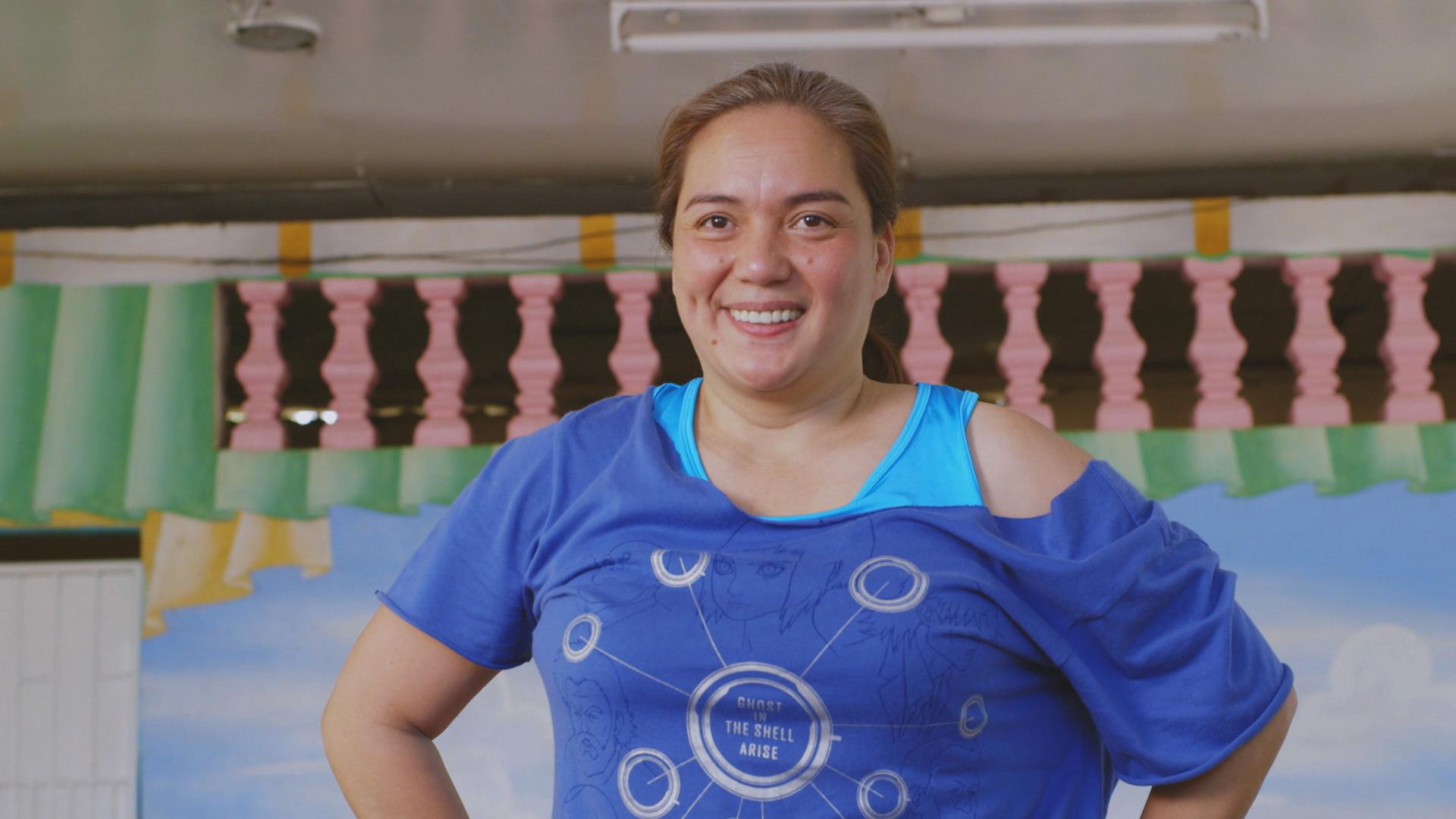 ADVERTISEMENT - CONTINUE READING BELOW
While preparing for her birthday dinner, Lizelle asked her mother if she texted already her siblings to attend the dinner.
When Gloria realized that she forgot to do it, she described it as a "senior moment."


Lizelle is Gloria's loyal daughter.

Upon receiving the text message, it was shown that Amanda, Andrei, and Paeng were all busy with their careers and in the end, did not attend the birthday dinner.
In fact, Amanda was reluctant to attend the dinner but her son Z (Joshua Garcia) already said yes to Gloria's text message.
Through it all, Gloria's daughter Lizelle continued to stay.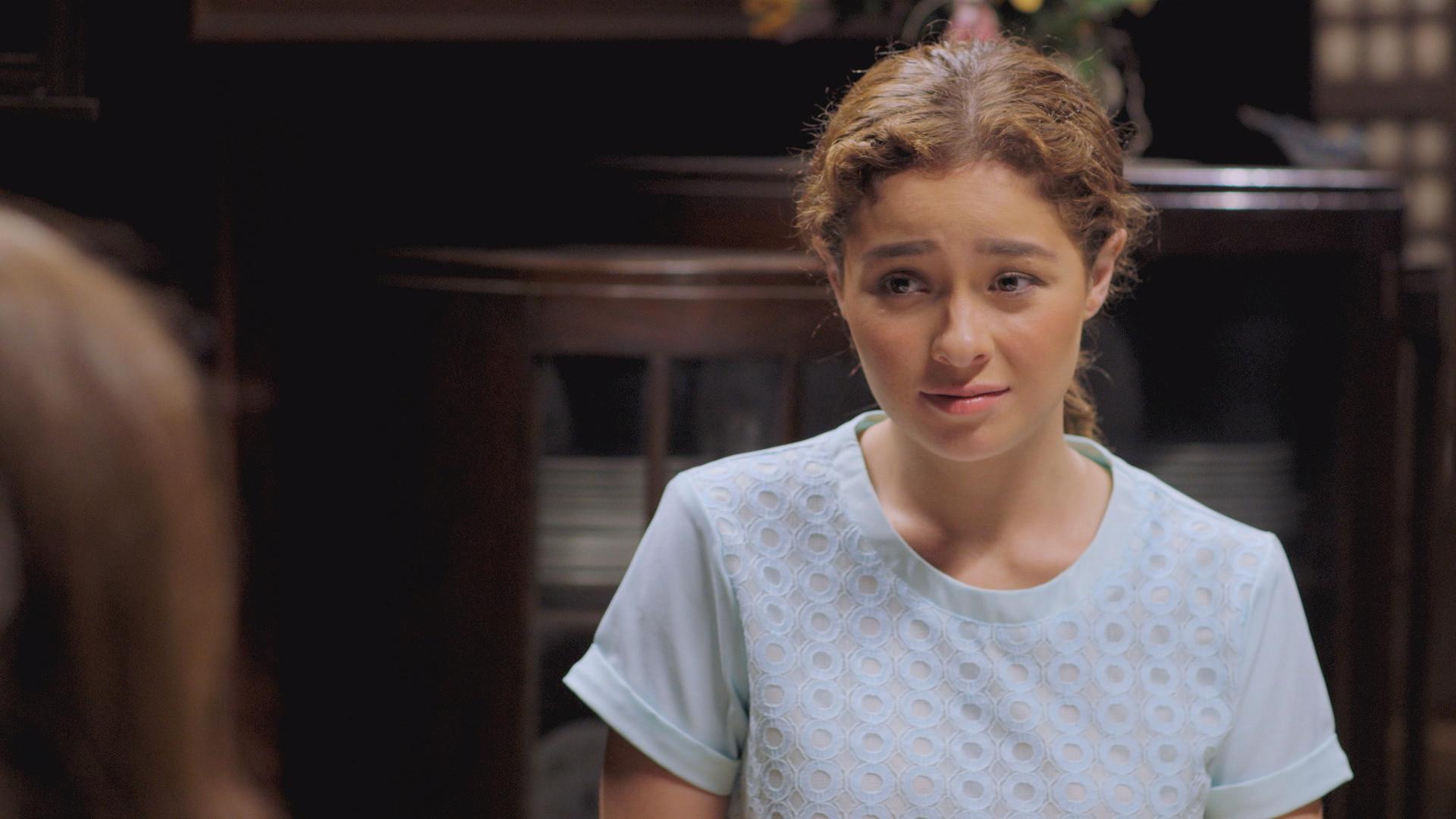 ADVERTISEMENT - CONTINUE READING BELOW
In fact, Lizelle assists her mom in running their junk shop business.
In the end, Lizelle assured her mom that despite her siblings's absence: "Ako na lang ang representative nila."


Young Gloria almost put her crush Peter's life in danger.
In the flashback set in the late '70s, it was seen that Gloria had a crush on a boatman named Peter (played by Ejay Falcon).

The two had a kilig moment when Gloria suddenly slipped on the boat and Peter caught her in his arms.
While working as a photographer in their town fiesta, Gloria captured candid shots of Peter. Suddenly, the man that Peter was talking to suddenly brought out a knife and tried to kill the town's governor (played by Marnie Lapus).
Gloria was able to capture shots of Peter talking to the guy who tried to kill the governor. She tried to hide the pictures that might put Peter in a bad light.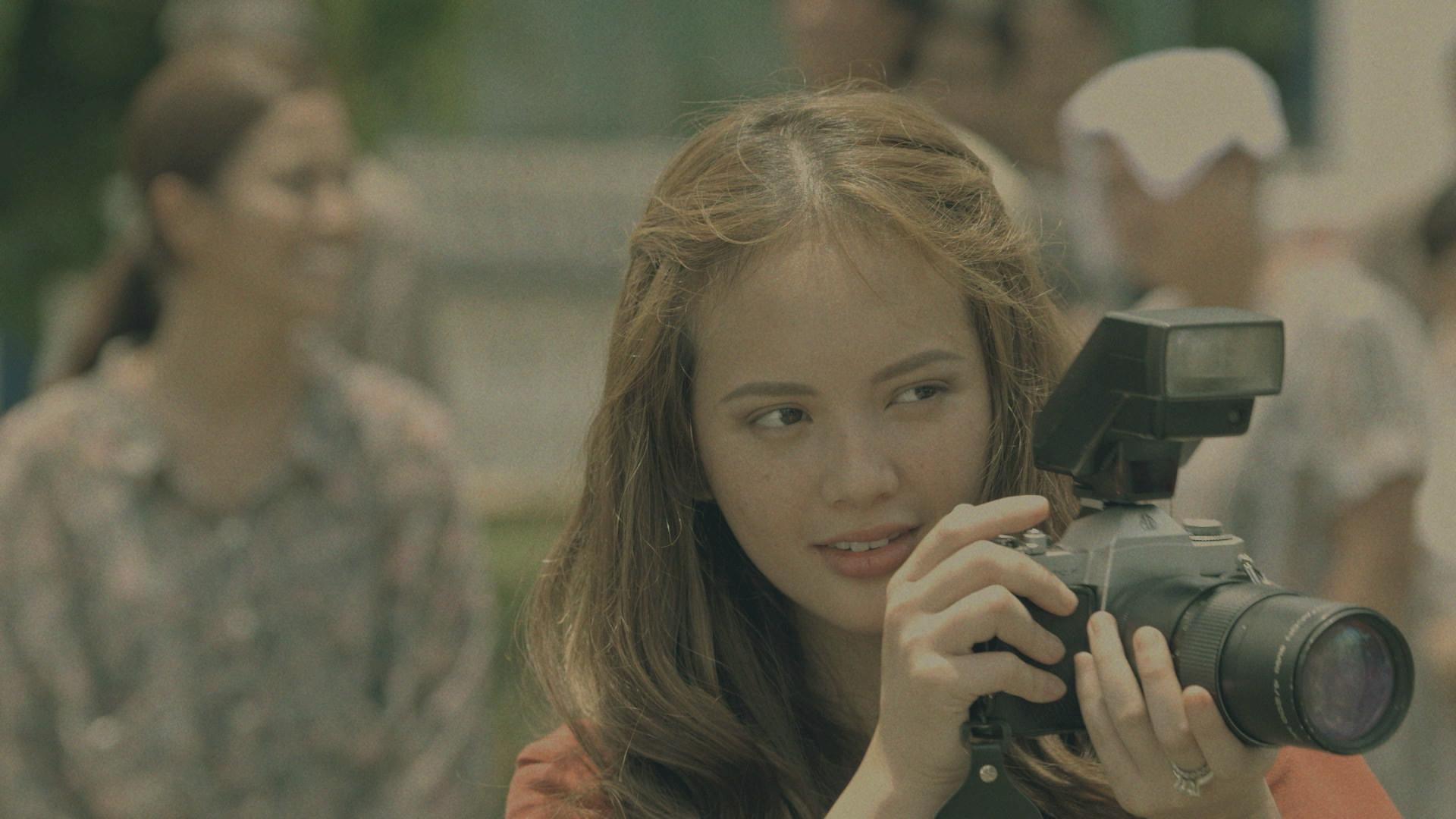 ADVERTISEMENT - CONTINUE READING BELOW
Unfortunately, the police were still able to see the pictures, which is why they captured Peter.
Gloria then pleaded with the Mayor (Richard Quan) to set Peter free. It is also shown that the Mayor's godson (played by Junjun Quintana) seemed to show interest to Gloria by the way he looked at her.



Gloria snubs Peter after thinking that he has a girlfriend.
As a sign of gratitude, Peter paid Gloria after winning a boat race.
However, Gloria refused to take the payment, and jokingly asked for flowers.
That night, a friend told Peter that it is obvious that he likes Gloria and she likes him, too.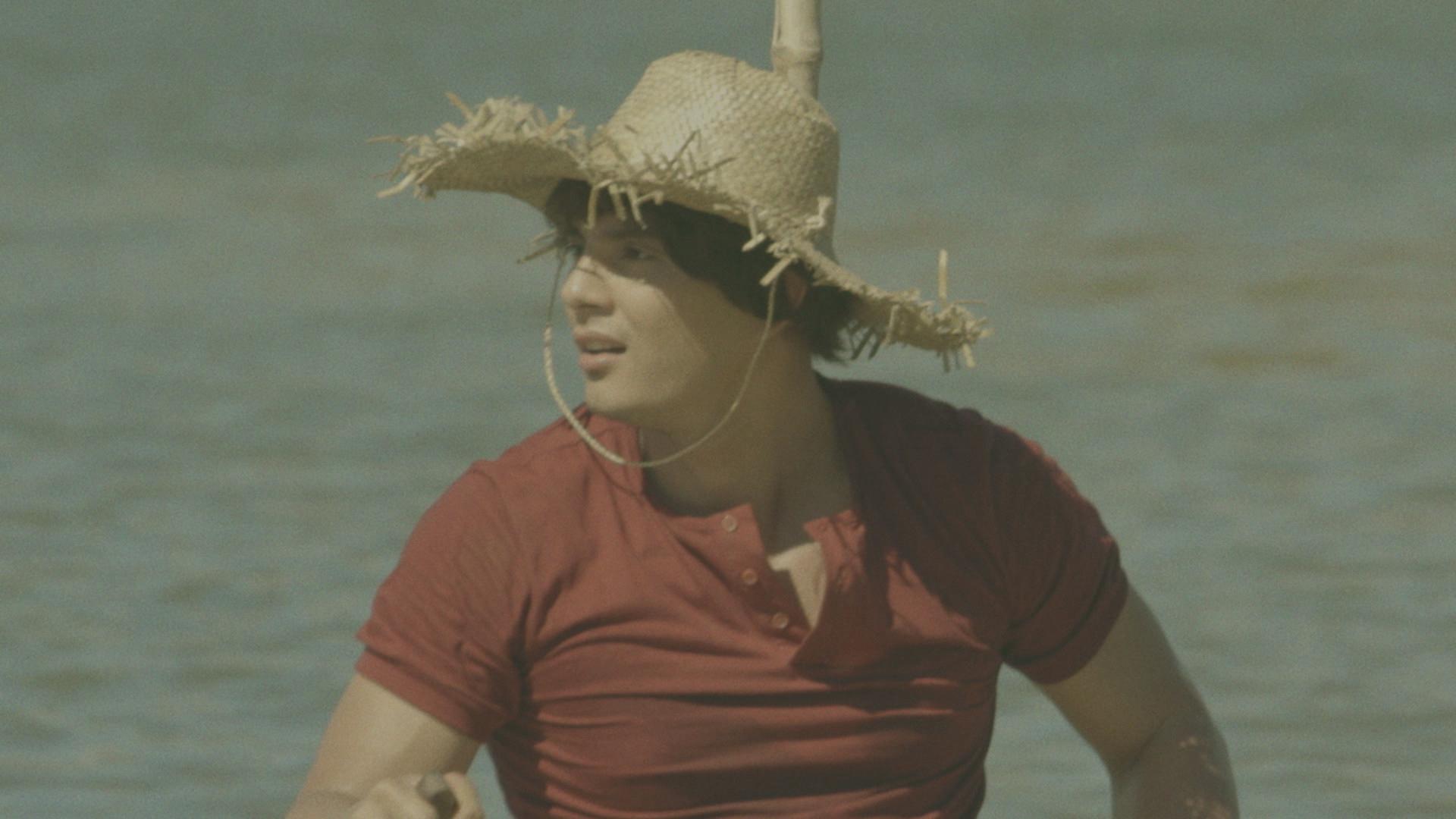 ADVERTISEMENT - CONTINUE READING BELOW
Bel (Regine Angeles) overheard their conversation and admitted to Peter that she likes him. Peter politely clarified that he doesn't intend to court anyone.
When Gloria saw Bel and Peter talking, she thought that they are in a relationship, which is why she started snubbing him.



Gloria and Peter got stranded because of a storm.
Despite hearing on a radio transistor that a huge storm is coming, Gloria rushed to town to buy rheumatism medicine for her father (played by Tonton Gutierrez).
Gloria was already warned by a boatman that he might not be able to pick her up if there is heavy rain. Peter overheard this so he followed Gloria.
Due to the stormy weather, Peter told Gloria that she had to hike for an hour and half in order to get home. However, a man told them that they cannot pass that way since as the road was blocked with fallen trees.
Peter then brought a Gloria inside a cave to spend the night. The guy then took off his shirt and made a bonfire to warm them up.

The two teased each other until Peter fell on his back. When Gloria checked if he is alright, she fell on top of him, with their faces very close to each other.
ADVERTISEMENT - CONTINUE READING BELOW
Gloria immediately stood up and a confrontation then ensued, with the girl asking Peter if Bel is his girlfriend. However, he declared, "Ikaw yung gusto ko."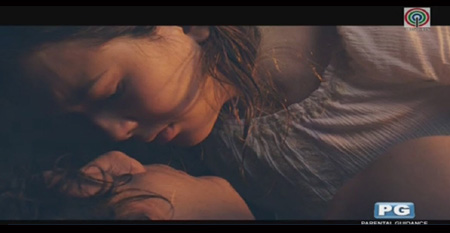 THE VERDICT. Sylvia Sanchez is not your typical TV mother in The Greatest Love.
Like most modern-day mothers, she goes out, dances Zumba (and even serves as an instructor!), has a smartphone and uses it as a way to communicate to her kids who are already living their own lives.
ADVERTISEMENT - CONTINUE READING BELOW
It is also clear in the storytelling that The Greatest Love is her journey, but the pilot episode has not presented yet the conflicts she will soon face with her children, except that she has manifestations of someone diagnosed with Alzheimer's Disease.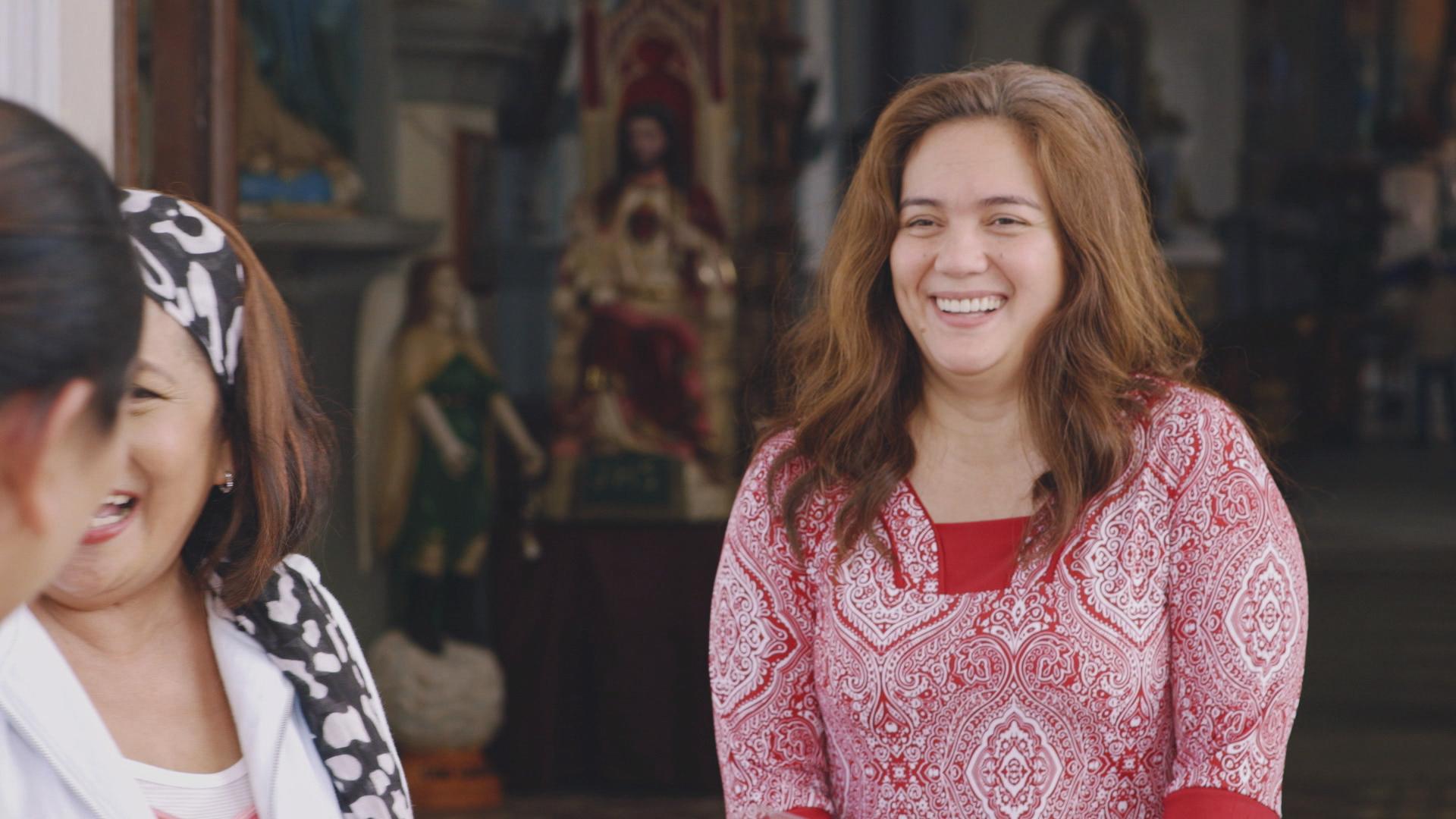 In her first few scenes in the pilot episode, Sylvia has already shown how modern-day mothers can relate to her. It has yet to be seen though if will she be able to effectively show other aspects, as the first episode focused much about her back story, which is common in most soap operas.
ADVERTISEMENT - CONTINUE READING BELOW
But what might have aroused curiosity among viewers is Andi's character Lizelle and the way she loves her mother since she did not leave her side, even if she is already free to do so.

Lizelle is also shown to have a strong attachment to her mother, a trait that she does not share with her siblings.
However, Andi's scene already showed hints that she might have a love interest in the teleserye. One of her employees in the junk shop, played by Alex Medina, already showed interest in her.
There is not much known about the characters played by Dimples Romana, Joshua Garcia, Matt Evans, and Arron Villaflor so viewers will have to wait and see to learn more about their issues.
Since Ellen Adarna's scenes mostly comprised the pilot episode, she was able to show that she can do more than be a sexy actress.

In fact, her portrayal as the young Gloria is a breath of fresh air for her as she made sure that her portrayal is very different from her previous show Pasion De Amor. Ellen did not even show some skin, nor did she engage in love scenes. However, she still stood out because of her fun portrayal of Gloria's younger version.
ADVERTISEMENT - CONTINUE READING BELOW
Of course, Ellen's chemistry with her onscreen partner Ejay Falcon is still evident, just like in Pasion De Amor. However, Ejay still has to level up his acting to differentiate it his previous portrayals.
Just like her other works, Pure Love and Nasaan Ka Nang Kailangan Kita, headwriter Ruby Leah Castro included quotable quotes that serve as metaphors for the main character's journey.

The series opened with Gloria saying through a voice-over, "Sabi nila, ang tubig ay salamin ng mundo at ang mukha ng tao ay salamin ng kanyang buhay. Bawat kulubot, bawal nunal, bawat uban na dumadapo sa noo, may karatig na alaala."
Other lines from the show's characters somewhat give a hint regarding future episodes and plot points such as Gloria's "senior moment" and Lizelle's line "Ako ang representative nila."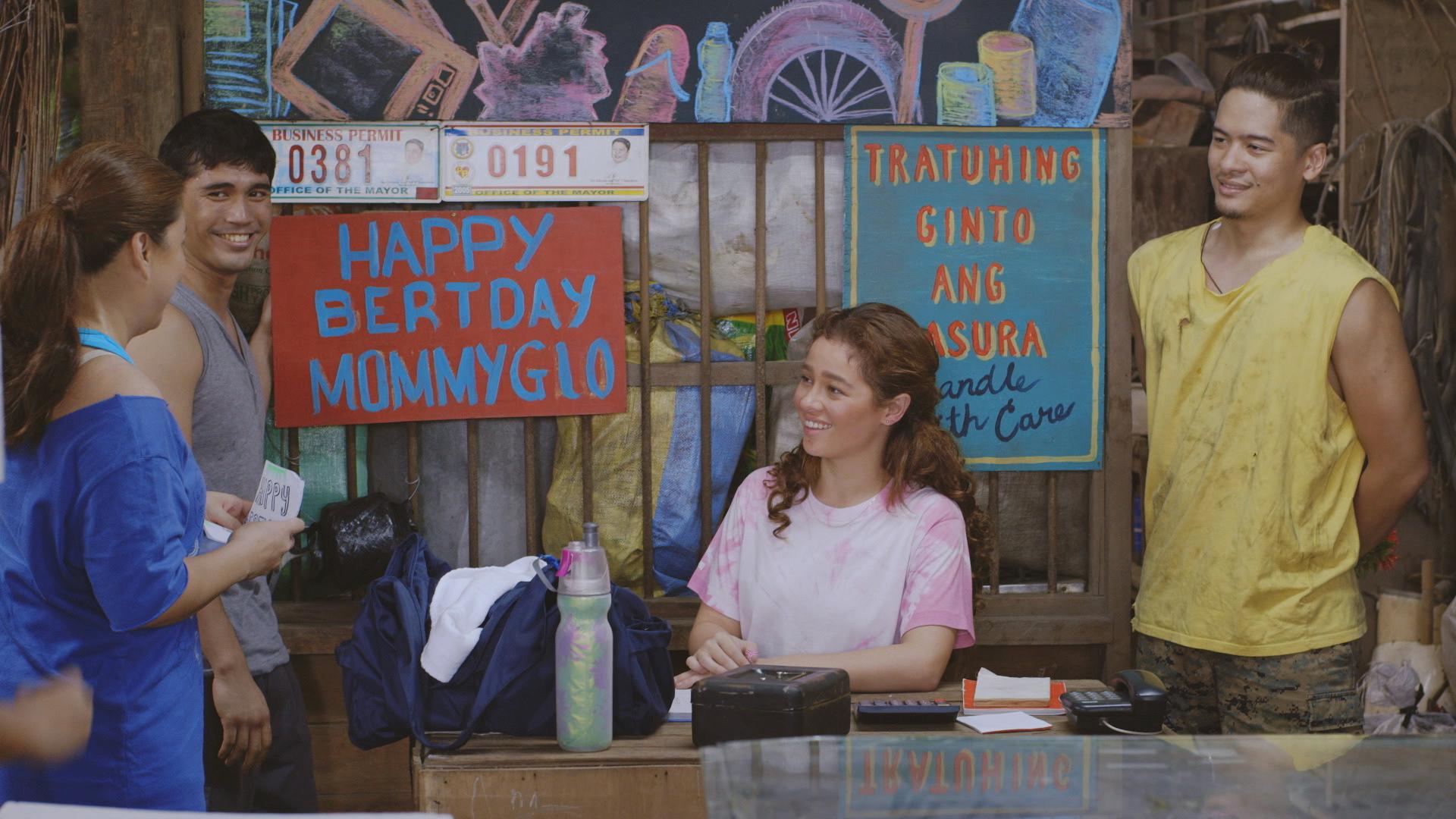 ADVERTISEMENT - CONTINUE READING BELOW
The production design team also made an effort to make the late '70s scenes believable, with characters wearing printed outfits, male characters sporting long, curly hairstyles, and policemen wearing brown uniforms. There are also props used such as old microphones and sepia-printed photos. It is noticeable that they used sepia lighting in the flashback scenes.
While other series boast of grandiose locations in countries abroad, the team headed by business unit head Ginny Monteagudo-Ocampo chose a location in the Philippines.

The Greatest Love is shot in Quirino province which has a lot of picturesque views, clear waters, and unique rock formations that also help in storytelling.
Since ABS-CBN and the producers of this show are already known for using HD cameras (which GMO started in Be Careful With My Heart), it was certainly maximized, especially in highlighting the beauty of Quirino province.
While it is true that presenting a lead character's back story has a big effect on future episodes, The Greatest Love could have showed more scenes involving Gloria's other children, especially since Lizelle also had her own moments in the debut episode. Furthermore, the show could also improve by have a faster pacing.
ADVERTISEMENT - CONTINUE READING BELOW
After seeing this pilot episode, we hope that The Greatest Love will sustain its promising start.


Ed's Note: The 'PEP Review' section carries the views of individual reviewers, and does not necessarily reflect the views of the PEP editorial team.