Encantadia 2016 did a lot of deviations from its original version aired way back in 2005.
This is no surprise since creator-writer Suzette Doctolero and director Mark Reyes already mentioned this beforehand. They have been consistent in calling the new version as a requel, or a remake and sequel of the 2005 version.
Last Wednesday, September 14, Direk Mark hinted on his Instagram account that the "retelling" of the 2005 story is over and a new chapter is set to be seen, which will take place after the downfall of Lireo and Reyna Amihan (Kylie Padilla).


Read: Encantadia director Mark Reyes hints at new chapter

Encantadia 2016 already showed a lot of changes, which could be seen as early as its pilot episode.


Read: 10 differences of Encantadia 2016 from 2005 version, based on pilot episode

There have been new elements added that were absent from the 2006 version.
Here are just some of the major changes we saw in Encantadia 2016 from its original version:
1. Death of Ynang Reyna Mine-a

Ynang Reyna Mine-a (Marian Rivera) was killed after being assassinated by Asval (Neil Ryan Sese) by a poisoned arrow. At that time, Agane (Rochelle Pangilinan) was about to shoot Amihan (Kylie Padilla) with her gun, after Hagorn (John Arcilla) ordered her to do so.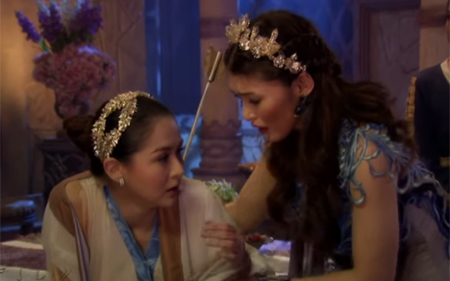 In the original version, Ynang Reyna Mine-a (played by Dawn Zulueta) died because of old age.
The butterflies of Devas sent her a warning that she will die soon, which is why she had to test and choose among her four daughters Pirena (Sunshine Dizon), Amihan (Iza Calzado), Alena (Karylle), and Danaya (Diana Zubiri).



2. The "death" of Ybarro

Ybarro (Ruru Madrid) and Hitano (Pancho Magno) had a duel in the forest. When Ybarro was about to stab Hitano, he was hit by Asval's poisonous arrow.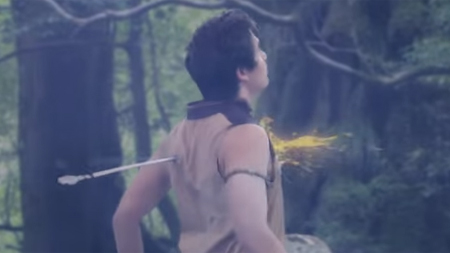 Hitano then kicked Ybarro who fell into a river. Ybarro was brought back to life by Cassiopea (Solenn Heussaff) who believed that the only Sapiryan with royal blood should not die.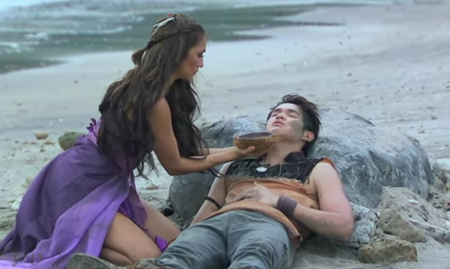 In the first version, it was Hitano who killed Ybarro. However, he was not successful with his attempt when Ybarro was able to rise from a river and resurfaced alive.


3. The fate of Alena and Hitano

Alena (Gabbi Garcia) lost her memory after the assumed death of Ybarro (Ruru Madrid), which Hitano (Pancho Magno) took advantage of.
Through the help of Pirena (Glaiza de Castro), she sent Alena and Hitano to the world of mortals and lived as normal people using the names of Akesha and Berdano.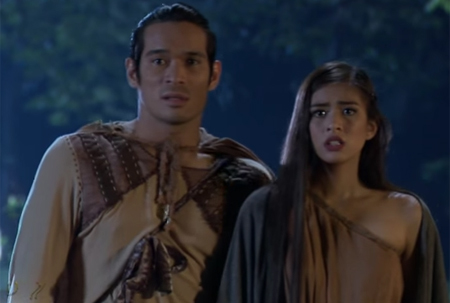 In the original version, Alena and Hitano were also known as Akesha and Berdano but they were not sent to the mortal world. Instead, they lived in a remote forest in Encantadia.



4. The fate of Danaya.

As punishment for Danaya (Sanya Lopez) who was accused of causing havoc in Encantadia, she was sent to the mortal world. In reality, it is Pirena who is the culprit.

Hagorn and Agane followed Danaya and tried to kill her to get the earth gem.
She was then saved by Enuo (Rafa Siguion-Reyna). Enuo then realized that Danaya is one of his children with Mine-a.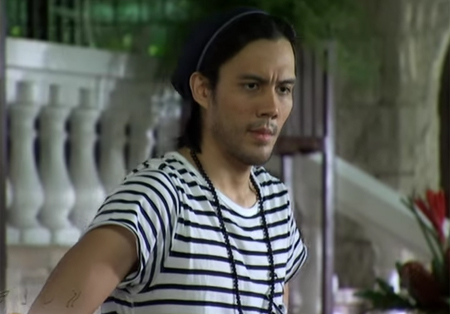 In 2005, Danaya also went to the mortal world but she did not cross paths with her and Alena's real father. During a big war aired in Etheria, Danaya and Alena were saved by an Encantado named Enuo (Neil Ferreira). Later on, they realized that he is their real father.



5. The fate of Milagros.

In the mortal world, Milagros (Mikee Quintos) had a close relationship with her adoptive mother Amanda (Angelu de Leon), even after the death of the latter's husband Dado (Leandro).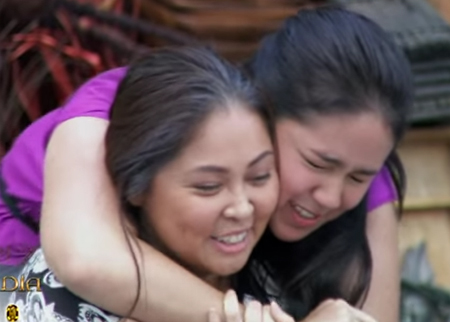 However, Milagros's life was made miserable by her uncle Berto (Ryan Eigenmann), especially when he discovered her powers.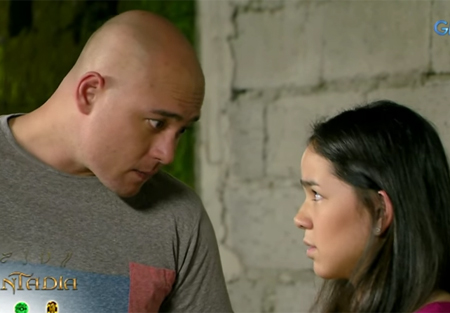 In the first version, Milagros (Jennylyn Mercado) was maltreated by Amanda (Irma Adlawan).

Amanda blamed Milagros for the death of her husband Dado (Allan Paule) since he died saving the young girl from a train accident.



6. The fate of Amihan and her daughter.

There was one incident in the requel where Mira (Kate Valdez) went to the mortal world to look for a man named Anthony (Migo Adecer). However, she was stopped by Amihan.
During Amihan's short stay in the mortal world, she chanced upon Milagros, whom she doesn't know is her real daughter.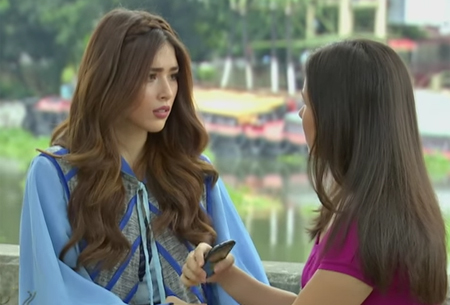 In the original version, Mira stayed in the mortal world and even became friends with Milagros. Amihan also did not return to the mortal world since she was brought to Encantadia when she was a child.



7. New characters were added.

This version also showed the existence of the characters V'shka (Conan Stevens) and Adhara (Sunshine Dizon), who were not in the original version.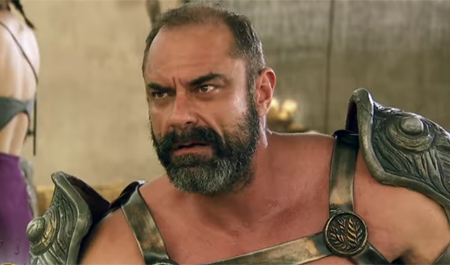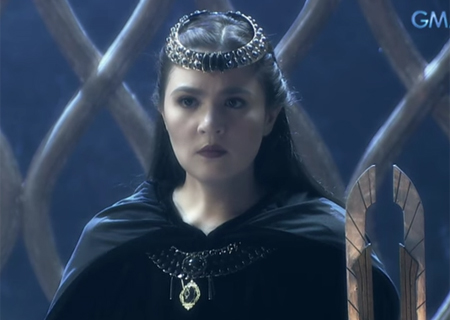 The character of Apek was also not included in this series. He was instead replaced by Pako (James Teng), who was killed by Hagorn.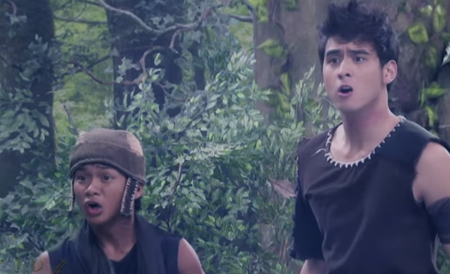 Aside from that, Wahid (Andre Paras) also appeared earlier in the story unlike the 2005 version where he appeared in the latter part of the story.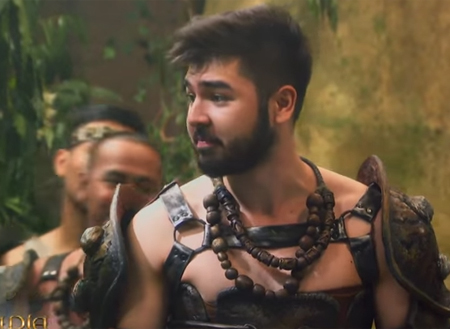 Instead of Mulawin Bagwis, Mulawin Pagaspas (Miguel Tanfelix) appeared in the story with a different mission.



Of course, viewers will also see another Mulawin named Lakan, to be portrayed by Alden Richards.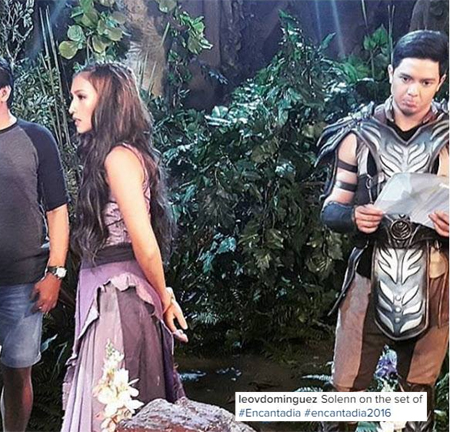 Though same with the original, the story behind Mira's conception was also detailed. It was shown how Pirena found the Lirean soldier (Ken Alfonso) and killed him after she got pregnant.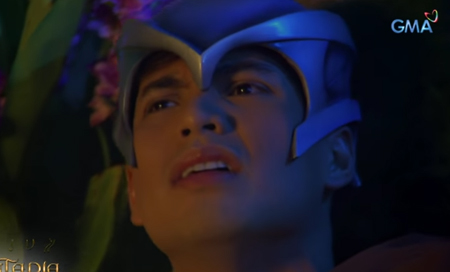 8. The "death" of Gurna

The dama Ades (Ana Feleo) was introduced in this requel, making her the greatest nemesis of Gurna (Vaness del Moral).

In their fight scene, Ana Feleo even did a diving elbow drop, reminiscent of moves done in wrestling matches.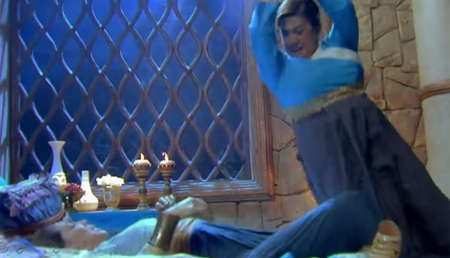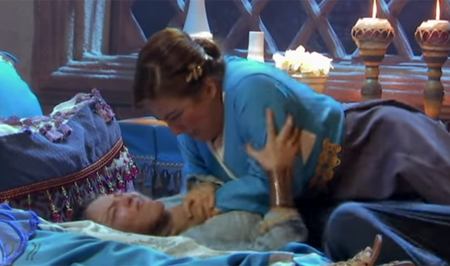 A fight ensued between the two where Ades ended up killing Gurna, which did not happen in the original version.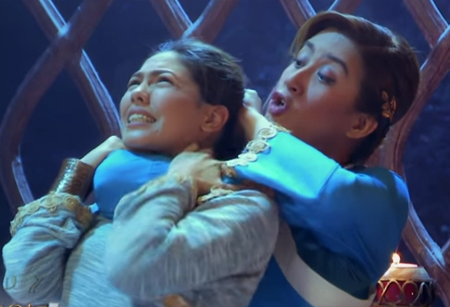 However, Gurna was brought back to life by the Hathors and she now sports a new look.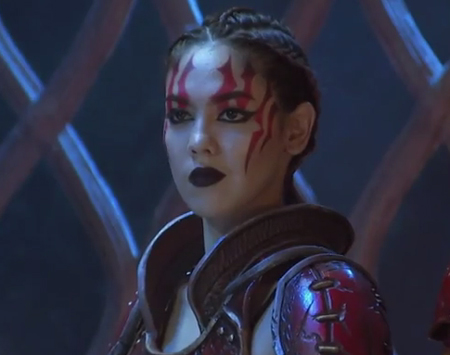 9. A new way to enter the mortal world is introduced.

In the original version of Encantadia, the only way for diwatas to enter the mortal world is through the Aznamon tree and the medallion, blurting out the words "Aznamon Voyanazar."
However, this version introduced a secret way where an Encantado will also chant "Aznamon Voyanazar," as told by Enuo to Danaya.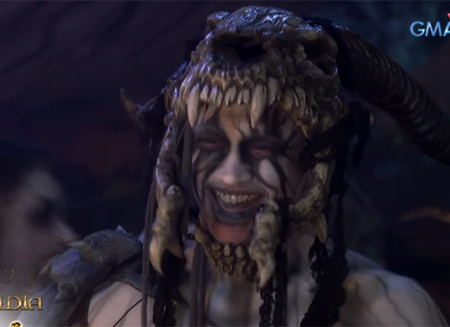 A creature will then appear and in return, an Encantado had to bring a mortal in Encantadia that will serve as an offering to the Bandidos.



10. There is a fifth gem!

The Bandidos are creatures in Encantadia who kidnap mortals, preferably children, and will treat them as their servants.
A kid named Paopao was then introduced.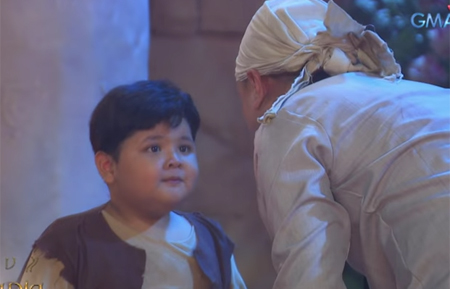 It was seen during the teaser that Paopao will find a crystal shaped as a diamond by the seashore in Encantadia, signifying a new chapter in the epic telefantasya.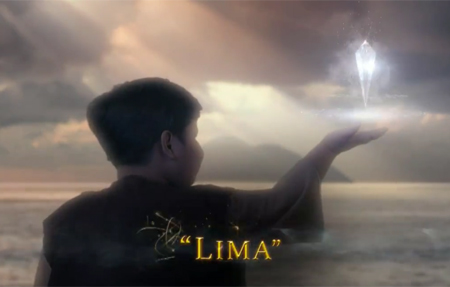 Direk Mark Reyes clarified that they planned the inclusion of the fifth gem right from the start of the requel. He was quoted as saying: "We planned the fifth gem from the very beginning. Review the pilot episode. There's a clue or 'easter egg' there."








Encantadia will now end the "remake" part in the 2016 requel and will start airing the "sequel" part on Monday, September 19, after the big war that will cause the downfall of Lireo.


PEPsters, what can you say about the changes made in Encantadia 2016?
Share your thoughts in the comments section below.