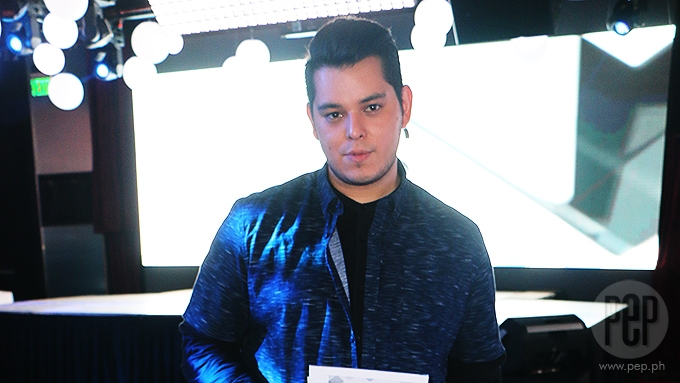 IMAGE Nikko Tuazon
---

Raymond Gutierrez adds another title to his name: director!

The 32-year-old TV host/columnist takes on his first directorial job via E! Asia channel's new reality show titled It Girls featuring the country's most-sought after celebrity endorsers Isabelle Daza, Liz Uy, Georgina Wilson, and Solenn Heussaff.
Raymond told PEP (Philippine Entertainment Portal) and other members of the press at the October 18 media launch at House Manila in Pasay City that fans would get to know more about their idols on a "personal level."
Like other reality show formats from the U.S., viewers of the show would know more about the celebrity barkada of Isabelle, Liz, Georgina and Solenn.

The TV show airs for 30 minutes and will air its pilot episode this Monday, October 24.
The TV host said, "I think the idea behind the show is like they're social media stars and, you know, they do a lot of different roles on TV and their online platforms but I think, this is when you really get to know the girls on a personal level.
"They're always labeled as squad goals, as relationship goals, as wedding goals, and you know, is it as good as it seems on line and do they have everything? And I think, all those questions will be answered on the show."
Prior to this, Raymond has been hosting E! News Asia and has his own reality show It Takes Gutz To Be A Gutierrez with the rest of his family members including twin brother Richard Gutierrez, sister Ruffa Gutierrez, and parents Eddie Gutierrez and Annabelle Rama.
ADVERTISEMENT - CONTINUE READING BELOW
According to the cable channel's Vice President for Asia and executive producer, Scott Mackenzie, it was Steven Gilfeather, who directed Raymond's reality show, who pitched the idea of a reality show following the lives of the country's popular "It Girls."
The TV network executive recalled, "This was something we had seen. I had met Liz last year; she was on our How Do I Look show as a guest. We knew she was fabulous and the fact that they're all really friends so it's having that idea.
"And putting it in the hands of a really capable director that Mond was willing to not be on camera but go behind the camera for the first time. He's someone we know and and work with and trust. So great idea with the right pair of hands and then put it with E!, a really strong brand that owns the celebrity space, I think it's the best combination possible."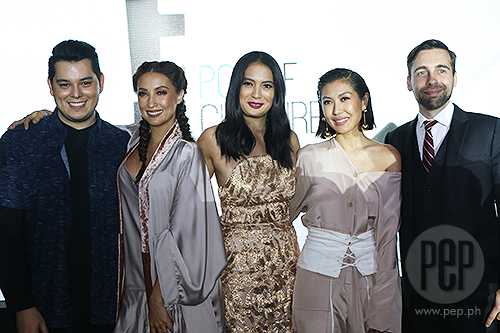 ADVERTISEMENT - CONTINUE READING BELOW

When asked why people are very interested in following the lives of "It Girls," Raymond explained, "I think because globally, the term 'It Girl' is someone who people are just genuinely are interested in and people don't really know exactly why.

"They just have that It factor, that X factor that people want to follow them and see what they're wearing, who are they dating, what restaurants do they eat it, what trends are they following and who are they sleeping with. I think those are things that generally [people are interested in]."
"In London, they have Alexa Chung, in L.A. they have Kim Kardashian. These girls are very interesting to the eyes of the public and I think locally, you know, that's what they're [It Girls] called her."


DIRECTOR'S JOB. For this reality show, Raymond promises that the show with be as authentic as it should be. Mond said, "It's as it real as it gets!"

He even quipped, "The more annoying they get on the camera, the more I'm going to put it in."
Raymond brings his experience from It Takes Gutz To Be A Gutierrez on the table to bring out his closest friends' genuine personalities.
He said, "You know, I think, what's nice about it also is because coming from Gutz, the fourth season, the genre of reality, I kind of know how it goes already. I know the process behind it and just translating that to the girls.
"In the beginning, obviously it was difficult for them to be natural and open up but as soon as we started filming, the more days that passed, they became more and more natural. They didn't really care about the camera anymore, the guards were down and you'll get to see all of that on the show.
ADVERTISEMENT - CONTINUE READING BELOW
"What's nice about it is you get to see their different personalities, their sense of humor, how they treat their families, their husbands, and each other."
Mond added, "I know the balance of the audience wants to see and what the girls should show, you know what I mean? Because I've been friends with them for so long and people only get to see the surface of what they really are. Now, it's a great opportunity to show their personalities.
"They're actually funny people and people don't know that. We joke around and, you know, I think it's nice to see the playful side of the girls also."