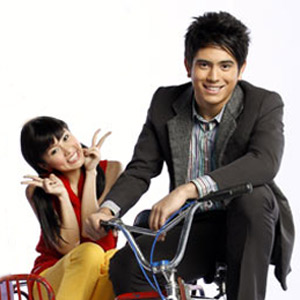 ---

It seems that love is indeed sweeter the second time aroundwhen love birds Jasmine (Kim Chiu) and Julian (Gerald Anderson) rekindle theirromance in the primetime TV series My Girl.
In the last week of this ABS-CBN show, the cast memberscan't help but feel sad as the Pinoy version of this Koreanovela comes to anend. They express their happiness over the friendships that have formed becauseof this show.
Gerald Anderson and Enchong Dee might be on-cam rivals butin real life, they are good friends who learned a lot while shooting thisromantic series. "We really matured on the set of My Girl not onlybecause our roles are older but also because within those months that we weretogether, we got to explore more of ourselves and of each other," says Gerald.
In the story plot, Julian has once again recapturedJasmine's heart and the girl has admitted that she still likes the rich youngman. The two have been talking about their future but their problems stillhaven't been resolved. Julian still has to mend his broken relationship withLolo Greg (Ronaldo Valdez) and Auntie Bel (Bing Loyzaga).
Will Julian ignore his Lolo Greg for the sake of his love?What other revelations will be disclosed between Jasmine and Julian? Will theirfuture plans together become a reality?
Find out the answers during the last week of My Girl,weeknights on ABS-CBN Primetime Bida.