The superhero-themed comedy series Tsuperhero, topbilled by Derrick Monasterio, aired its pilot episode on November 13, 2016.
It replaced the Carla Abellana-Ryan Agoncillo sitcom Ismol Family, which ran for more than two years in its timeslot.
Before its airing, Tsuperhero grabbed the attention of netizens because of Derrick's tight-fitting superhero costume. Some viewers even pointed out that his crotch area was blurred when teasers were aired on GMA.-7
Read: Derrick Monasterio reacts to blurred crotch area of his Tsuperhero costume
The new TV show started by showing Derrick's character introducing himself as Tsuperhero.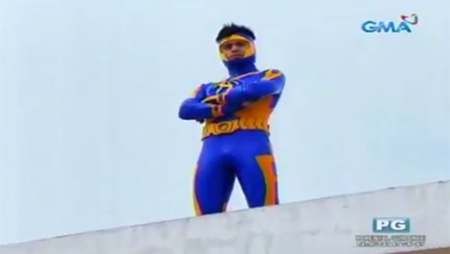 In this scene shot on top of a building, Tsuperhero's body was not blurred at all.
It was revealed that Tsuperhero had teleportation powers that he usses in capturing criminals like holduppers.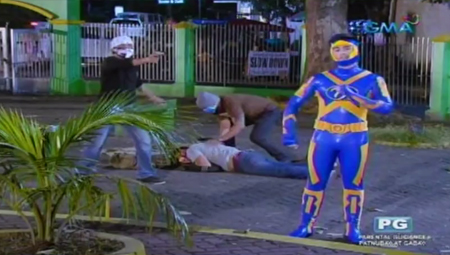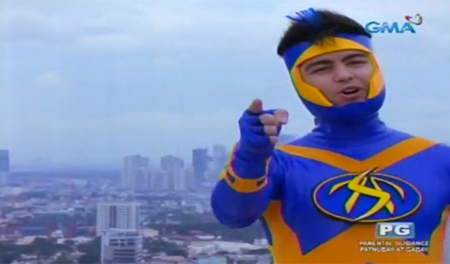 Before getting superpowers, Tsuperhero is Nonoy, a naughty jeepney driver who bullies some of his passengers.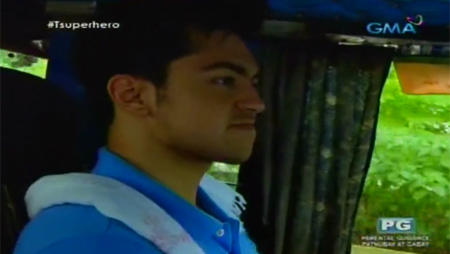 He also likes to tease his barker Eva (Bea Binene). When she tries to collect his debts, he suggests that they go out so he can pay for her food.
However, Eva declined his offer because people might think they are in a relationship.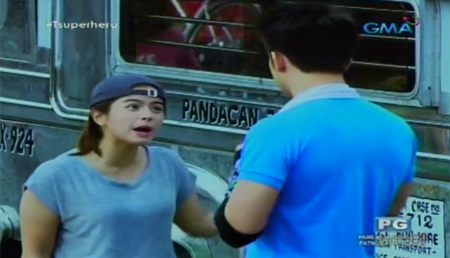 Before Nonoy leaves, he shouts at her, "Break na tayo!"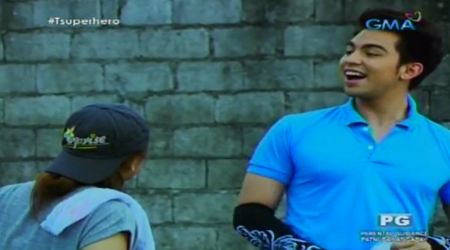 Despite being a rascal, Nonoy is a loving son to his mother Martha (Alma Moreno). Viewers also get to see Nonoy's godfather Sergeant Cruz (Gabby Concepcion).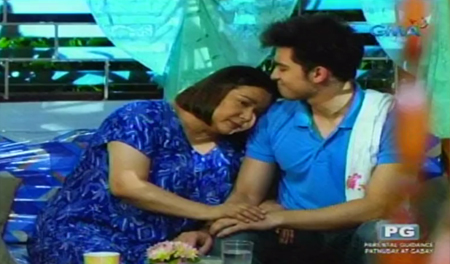 Even though he always bullies Eva, Nonoy defends her from a stranger who tried to harass her.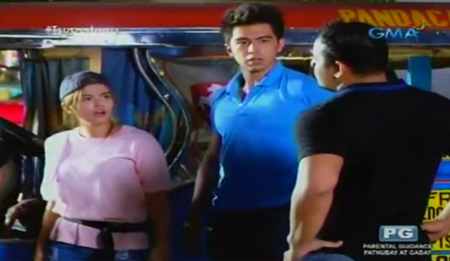 One night, Nonoy gets beaten up by unknown men. The wounded jeepney driver sees a rare plate number bearing the letters TSP.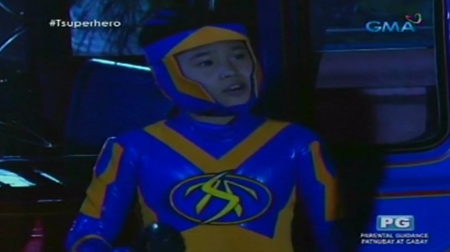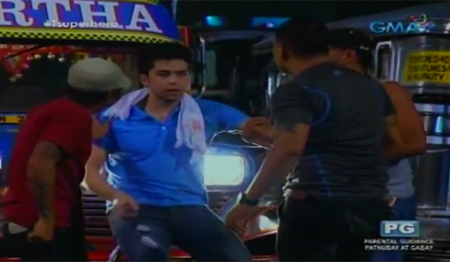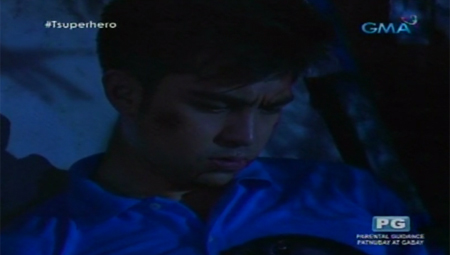 When he gets on his jeepney and touches the plate, Nonoy suddenly transforms into a superhero.
A young boy appears and introduces himself as Bukotox from the planet Ganernia. He informs Nonoy about his responsibilities as Tsuperhero.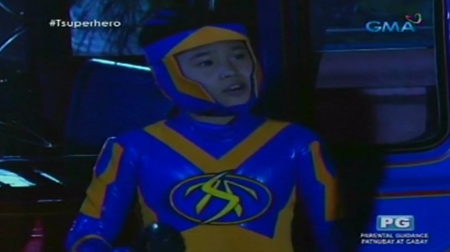 Tsuperhero starts saving people from criminals such as these riding-in-tandem holduppers.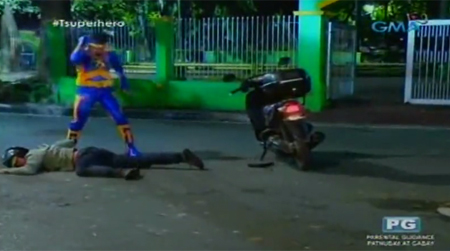 When Eva touches him while in a mission, he sees a vision of his barker saying, "Nonoy, ako ang piliin mo."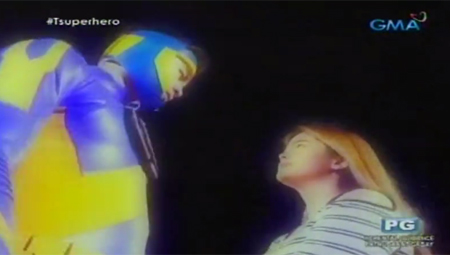 URBAN LUZON RATINGS. How did the pilot episode of Tsuperhero fare in Urban Luzon according to ratings supplier AGB Nielsen?
This comedy-action series, which airs after 24 Oras Weekend, was able to defeat its rival program Pinoy Boyband Superstar, aired on ABS-CBN.
This TV show with Derrick in the title role got a TV rating of 22.7%.
Meanwhile, the reality show of ABS-CBN registered a TV rating of 14.5%, or 8.2 points lower than its rival.


NATIONWIDE RATINGS. In the nationwide ratings game, however, Tsuperhero wasn't able to defeat Pinoy Boyband Superstar.
The pilot episode of the Kapuso comedy-action series registered a TV rating of 21.5%, based on Kantar Media data.
Meanwhile, Pinoy Boyband Superstar, which aired its live show last Sunday, got a TV rating of 27.7%, or 6.2 points higher than its rival.


PEPsters, what can you say about the pilot episode of Tsuperhero?
Share your thoughts in the comments section below.

(To learn more about Derrick's costume in Tsuperhero, READ: Battle of the Bulges: Pinoy TV Superhero costumes)