Sunshine Dizon's controversial afternoon series Ika-6 na Utos aired its pilot episode on December 5, 2016.
The pilot episode of this GMA-7 teleserye first opened with a confrontation scene between the legal wife and the mistress.

A woman named Emma (Sunshine) went to a party to talk to Georgia (Ryza Cenon), the alleged mistress of her husband Rome (Gabby Concepcion).
Georgia admitted that she is Rome's mistress and the two slapped each other.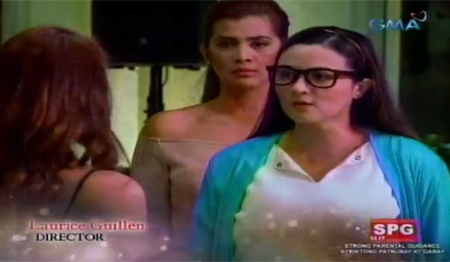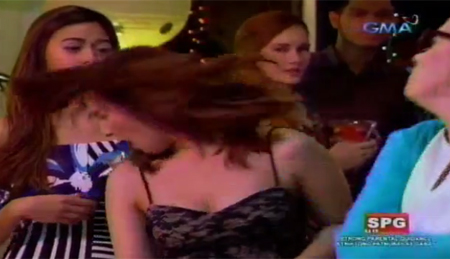 Rome approached the two girls fighting over him and tried to stop them. Emma then asked her husband if Georgia is really his mistress.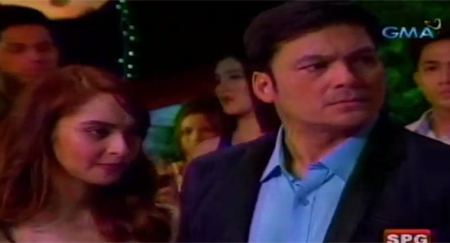 The scene ended with a cliffhanger and a flashback set in 1996.

Back then, a young Emma and her mother Lourdes (Daria Ramirez) went to her father Noel (Pen Medina).Â

The mother and daughter ask Noel to return to their house after he left them to live with his mistress.
Lourdes then told the young Emma to take care of herself so that her future husband won't leave her.

Flashforward to the present day, Emma is all grown up and ends up being a plus sized lady wearing eyeglasses. It can also be seen that she has a poor taste in style.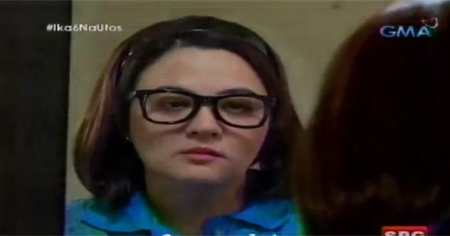 When she reported for work, it was revealed that Georgia was her boss.

Georgia and her friend (Arianne Bautista) insulted her because of her weight. Emma's friend Flor then defended her.
After the incident, Flor predicted that Emma she will soon find her own soulmate.
Later on, Emma went to an airport where she could be seen carrying several boxes.

She came across pilot Rome and became too stunned to move because of his looks.

She clumsily dropped the boxes she was carrying and Rome came to help her.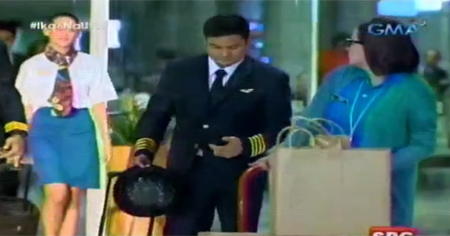 Georgia saw everything and insulted Emma again by saying "Ang gwapo at mayamang piloto, sumasakay sa first class na eroplano. Parang ako."
Later on, Flor caught Emma looking for Rome in the Internet. However, Emma believed that Rome wouldn't like her because of her looks.
Georgia also tried hitting on Rome when he was buying souvenirs in their shop, but the guy snubbed her. It turned out that Rome's wife died five years ago due to a freak accident.
It was later on revealed that Georgia is also a mistress of a much older man but she still wants to seduce Rome.
The paths of Emma and Rome crossed again due to an accident.

Emma fell from a tricycle and it so happened that Rome was driving in the area. He found Emma lying on the ground unconscious with people surrounding her.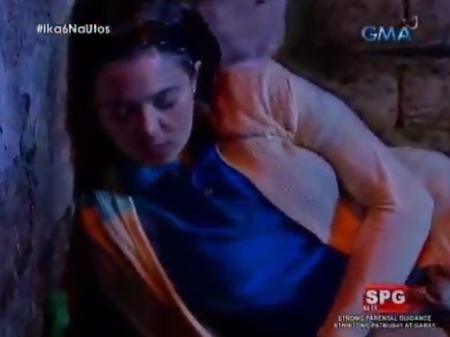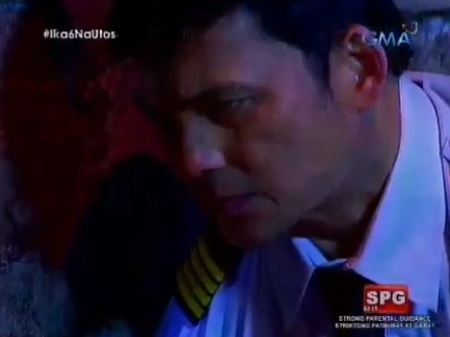 AGB RATINGS. How did Ika-6 Na Utos fare based on AGB Nielsen National Urban Philippines data?
This show, which also stars Ryza Cenon and Gabby Concepcion, registered a TV rating of 11.9% based on Nielsen TV Audience Measurement overnight ratings (NUTAM).
Meanwhile, its ABS-CBN counterpart, It's Showtime got a TV rating of 11.5%.
Take note that It's Showtime aired from 12:10 p.m. to 3:17 p.m. while Ika-6 na Utos only aired from 2:32 p.m to 3:23 p.m.


KANTAR RATINGS. Meanwhile, based on nationwide ratings gathered by Kantar Media-TNS, this series dealing with infidelity got a TV rating of 11.7%.
It's Showtime got a national rating of 15.6%.