Recent episodes of Encantadia's requel have been indicating that one major character will be killed.
Another war sparked in the kingdom when Hagorn (John Arcilla) asked for the help of the Hadezars against the Sang'gres that killed his Hathorian army.
A Hadezar is an ivtre (spirit) returning to Encantadia to fight with Lirean soldiers and the Sang'gres Amihan (Kylie Padilla), Alena (Gabbi Garcia), and Danaya (Sanya Lopez).
During the January 20 episode, which had the hashtag #EncantadiaPagkakaisa, Pirena (Glaiza de Castro) discovered a letter written by her deceased mother Mine-a (Marian Rivera) telling her how much she loved her.
The letter was hidden by her dama Gurna (Vaness del Moral) for years, since the latter didn't want Pirena to side with her sisters.
Because of this, Pirena killed Gurna and stabbed her at the back with her sword.
Cassiopea (Solenn Heussaff) appeared and told Pirena that she must go to Lireo and help her sisters.
Meanwhile, the three Sang'gres, together with Lilasari (Diana Zubiri) and Ybrahim (Ruru Madrid), engaged in a fight with Hagorn and the Hadezars.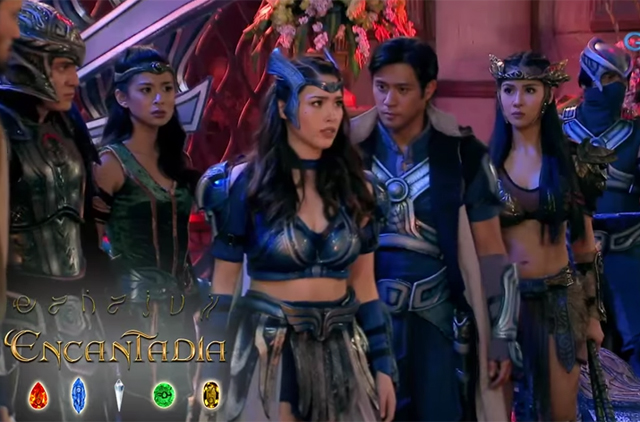 However, they noticed that the Hadezars do not die even though they tried to kill them many times.
When Hitano (Pancho Magno), who is already an Hadezar, fought with the other spirits, he was able to kill them.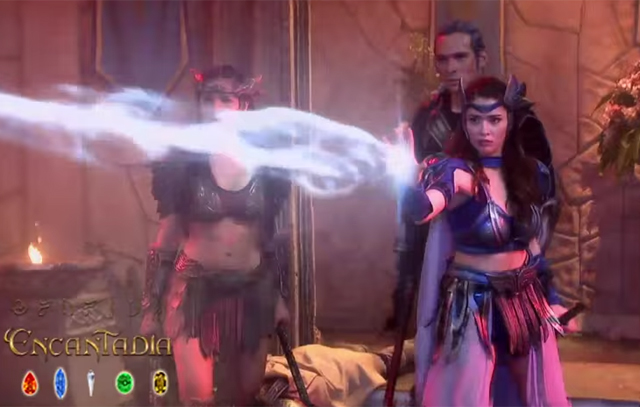 They then concluded that only an ivtre can kill another ivtre. Their conclusion was intensified when Aquil (Rocco Nacino) witnessed his Hadezar father Amarro (Alfred Vargas) kill other ivtres to defend his son.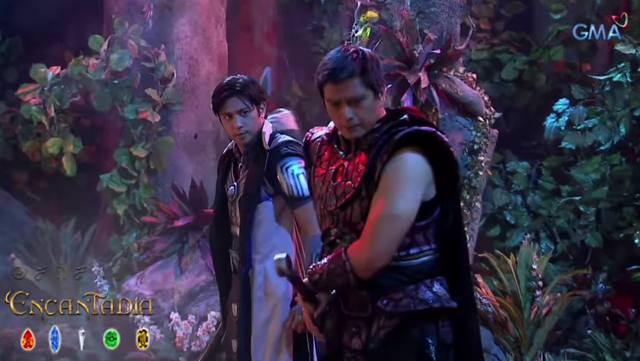 Amihan then came up with the idea that one of them must sacrifice his or her life to be an ivtre to kill all the other spirits from the afterlife.
In today's January 23 episode, which has the hashtag #ApatNaSanggre, Pirena, Amihan, Alena, and Danaya are set to unite again to defeat Hagorn and his army.
Teasers from the social media accounts of Encantadia also indicate that one Sang'gre will be killed on the show.
Encantadia director Mark Reyes also posted the said teasers in his Instagram account.
He even wrote in the caption, "Sino kaya sa kanila ang magpapa-alam na? #andthentherewere3 #encantadia #darknessishere."


Direk Mark also teased that Kylie and Ruru's kiss will finally be happening in today's episode.


Headwriter Suzette Doctolero also tweeted, "Oh Enca. Itong week na ito na papasok ang pinakamasakit isulat."
Oh Enca. Itong week na ito na papasok ang pinakamasakit isulat.

— Suzette Doctolero (@SuziDoctolero) January 21, 2017
Clues from previous episodes also indicate that one Sang'gre might be killed during the war.
First, in one episode, Danaya made a promise to her beau Aquil that they will forever love each other until and after death.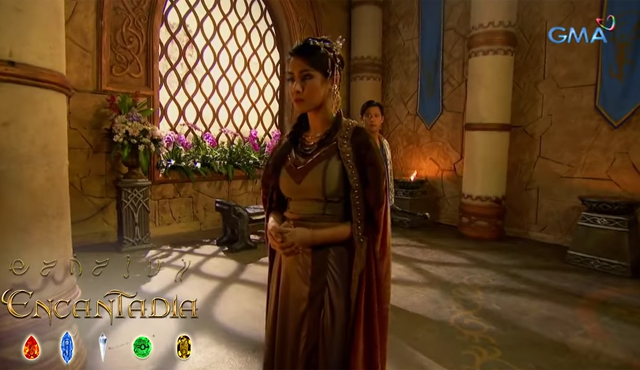 Pirena, on the other hand, was cursed by Bathalumang Ether that she will die if she decides to fight and argue with her father Hagorn.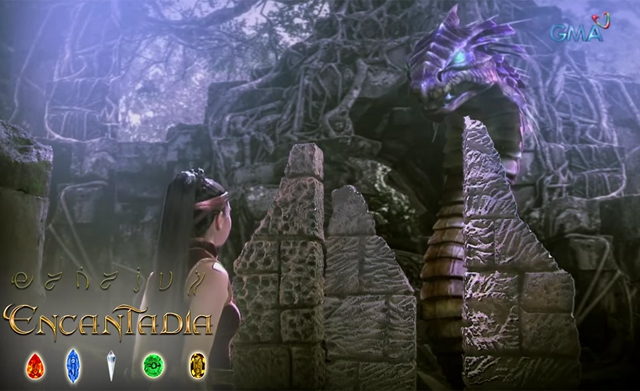 Meanwhile, Alena said that she is willing to offer her life just to protect Lireo and Hagorn's daughter Deshna, just as long as Encantadia will have peace.



Before Amihan came up with her idea about the ivtres, she already expressed her love for her daughters Lira (Mikee Quintos) and Mira (Kate Valdez) if ever they won't be able to return to Lireo.
She told them, "Kung sakaling hindi ako makabalik, nais kong malaman niyong dalawa na ikinagagalak ko na naging ina niyo ako."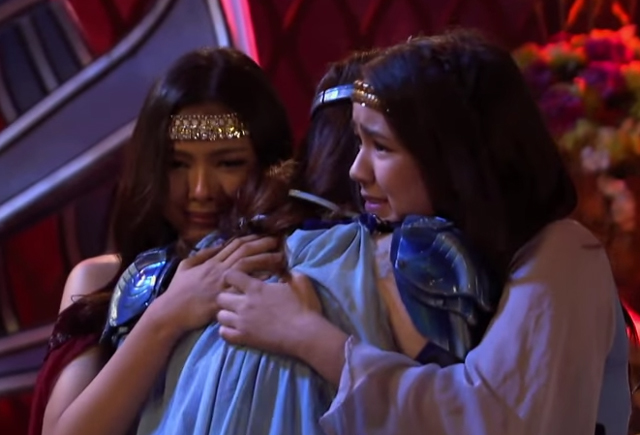 Many Encantadiks were speculating that Pirena will die because of Ether's curse since in the 2005 version, the original Pirena died.
In the 2005 version, the Pirena character played by Sunshine Dizon died after she saved Mira (Yasmien Kurdi) from the Hathors.
She was forced by Hagorn to surrender the gem of fire, but she chose to keep the gem that's why Asval killed him.
Encantadia was then cursed to everlasting darkness until she was revived. Her sisters used the gintong binhi to revive her.
Yesterday, the hashtag #HuwagSiAmihan became a trending topic on Twitter when fans started petitioning that Amihan should not be killed in the show.
At the same time, PEP.ph (Philippine Entertainment Portal) published the news that Kylie is rumored to be pregnant.
Read: Kylie Padilla embroiled in pregnancy rumors

PEPsters, who do you think will die among the Sang'gres in Encantadia?
Share your thoughts in the comments section below.