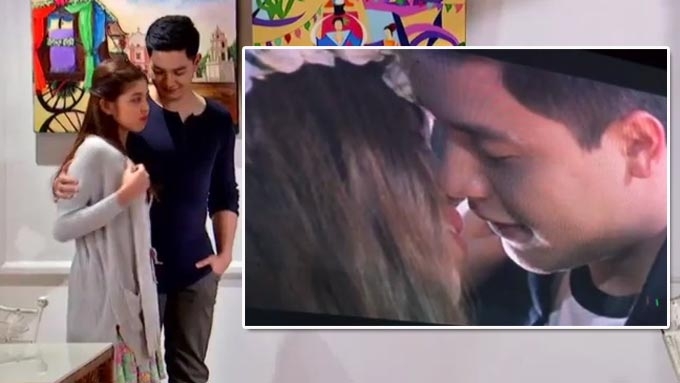 IMAGE Screengrab from GMA
---
The much-awaited trailer of Alden Richards and Maine Mendoza's first teleserye has finally been released!
In the trailer of Destined To Be Yours, which was launched on Valentine's Day, Alden and Maine's characters were first introduced.
Maine plays Sinag Obispo, a perky, family-oriented woman who works hard in order to make sure that everything is okay with her family.
She is also a radio DJ. However, it seems like she doesn't believe in destiny.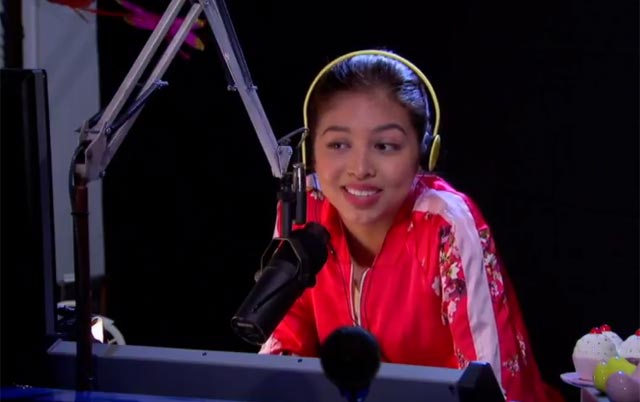 She once said on her radio program, "Pag dumating na siya, malalaman mo kaya na siya ang destined to be yours?
"Siyempre, hindi! Dahil isang malaking ka-echosan lang naman 'yang destiny na yan!"
Her mother (Janice de Belen) is not losing hope that her daughter will find the guy destined for her.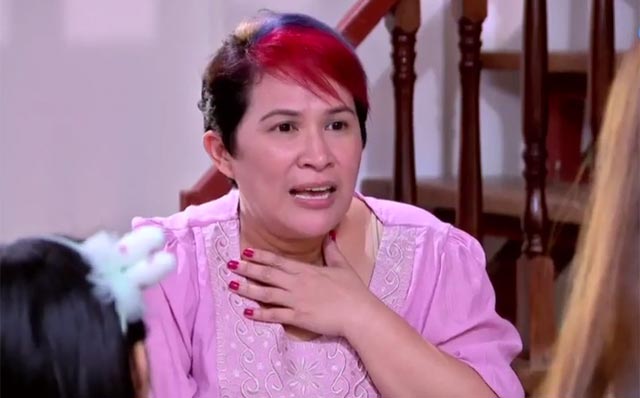 In fact, the mother even saw in her vision how Sinag's future boyfriend will look like. She then painted it on a wall in their house.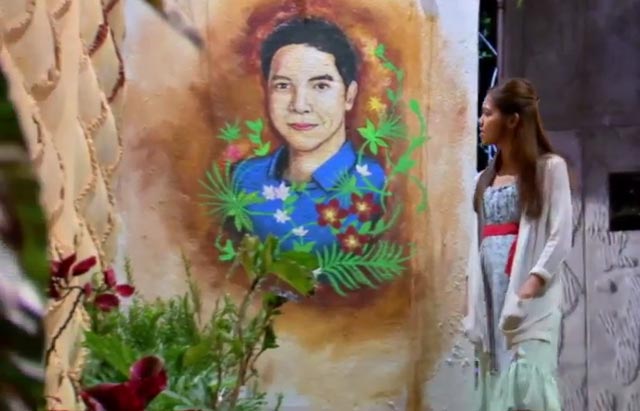 Sinag was in disbelief when she found out that the guy her mother saw in her dream is indeed, a real person!
This was when she crossed paths with Benjie Rosales (played by Alden). Sinag saved him when he almost fell from a hanging bridge.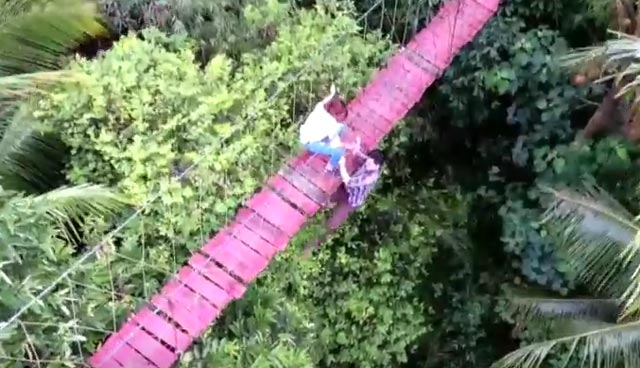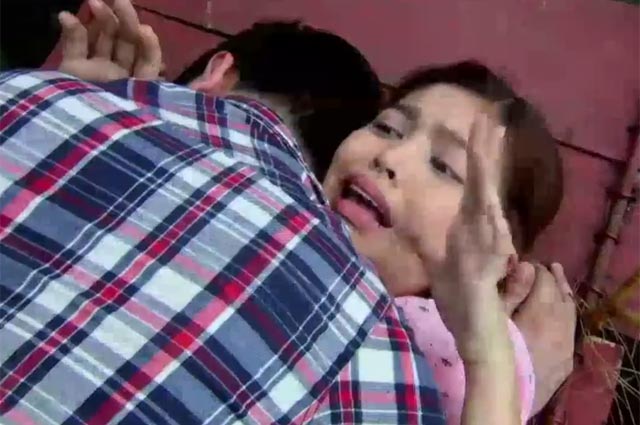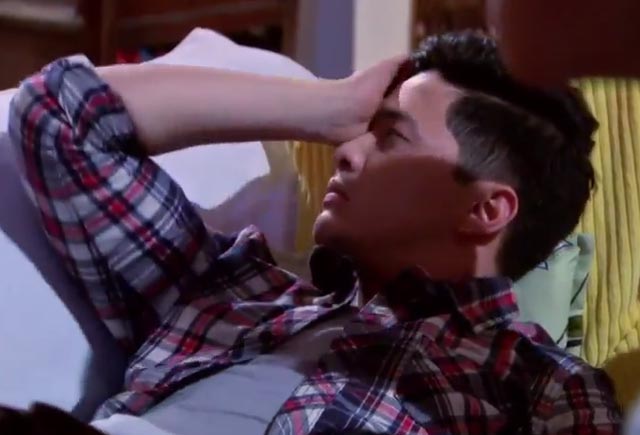 Benjie is an architect who hails from Manila. Good-looking as he is, Benjie uses this charm as a reason why he doesn't take girls seriously. Deep inside, he wants to prove something to his grandfather.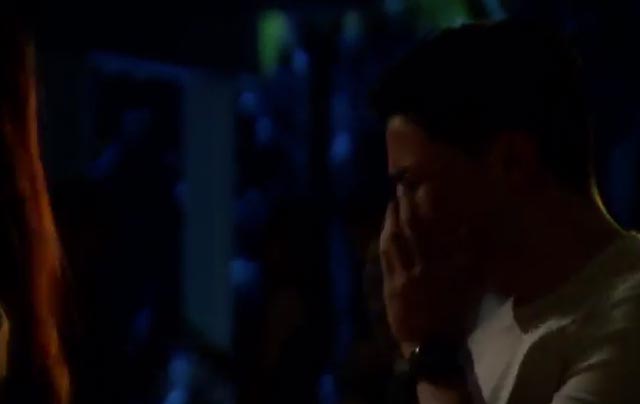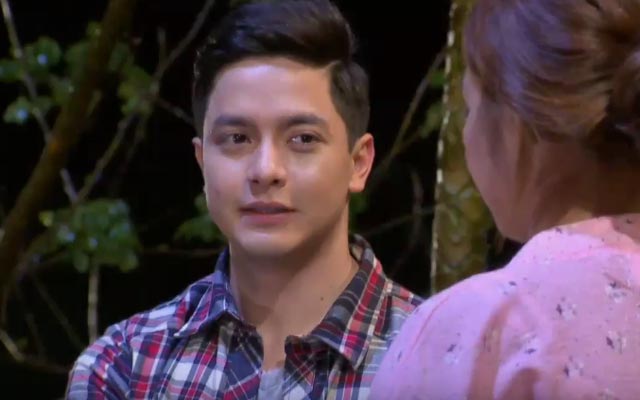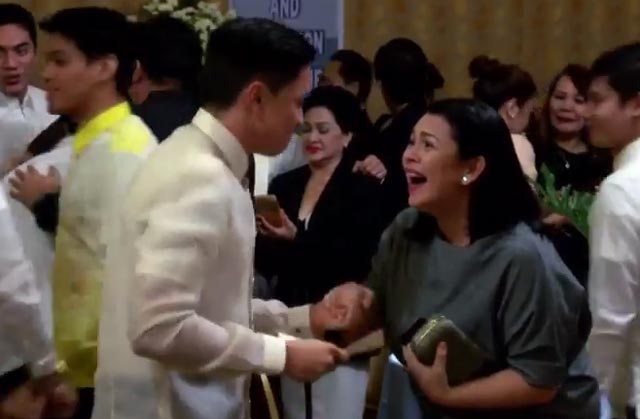 However, his playful ways will change once he meets Sinag. This guy then started believing in destiny.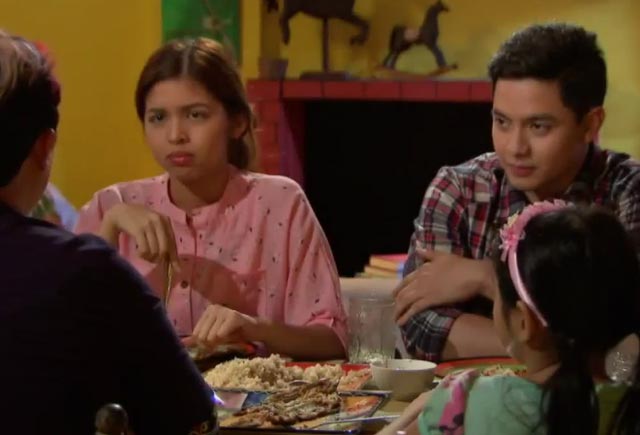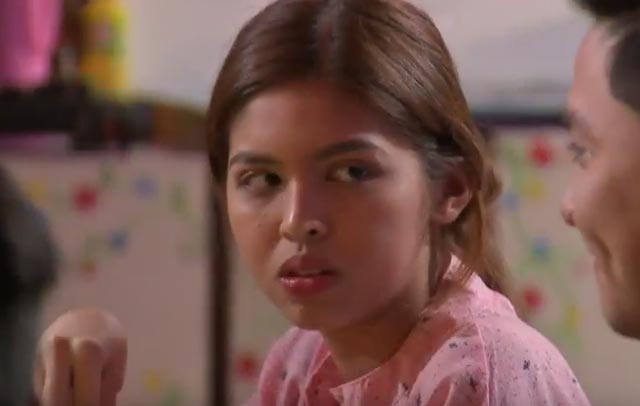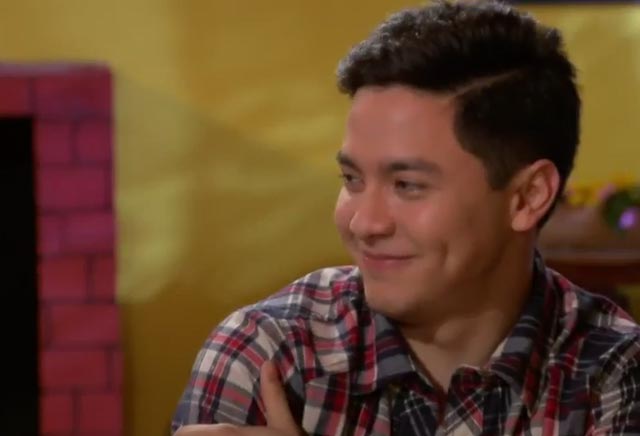 One scene showed that Sinag and Benjie will pretend to be in a relationship.
Sinag tells Benjie, "Kung magpapanggap tayo na magboyfriend, dapat convincing yung pagpapanggap natin."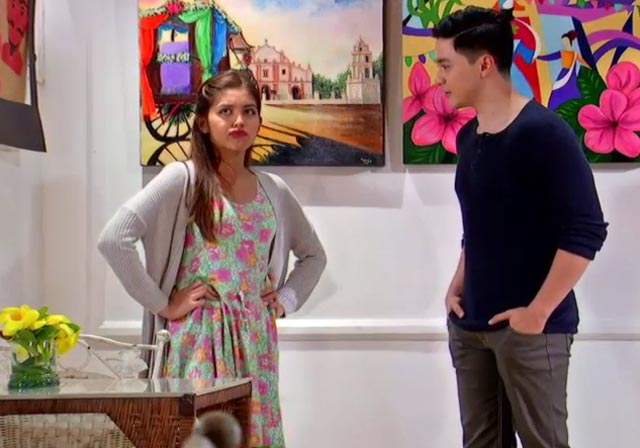 Benjie then puts his arms over Sinag's shoulders and asks her, "Di ba pag magboyfriend girlfriend, nagki-kiss?"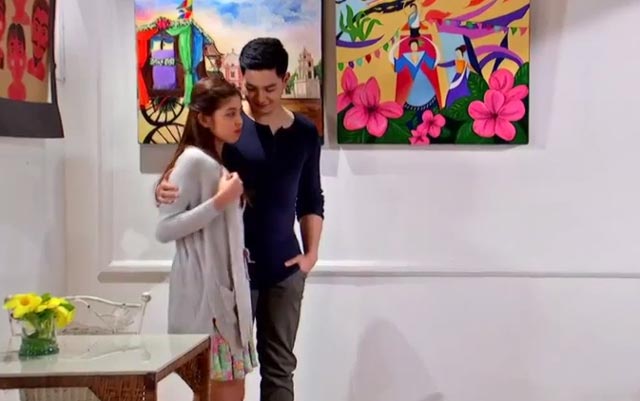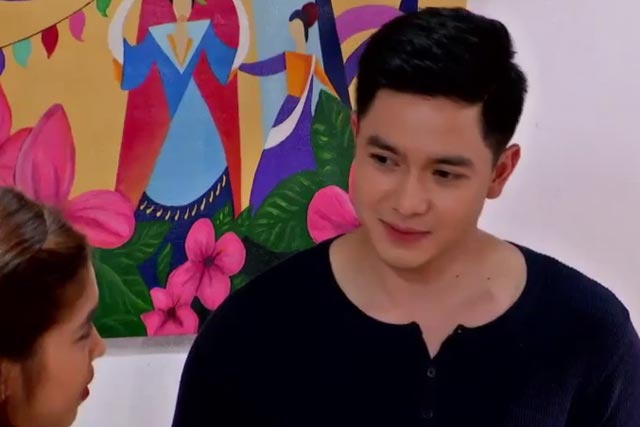 However, Sinag tells him, "Ako ba niloloko mo, Benjie?! Mag-practice ka na lang diyan sa indakan, ha!"
ADVERTISEMENT - CONTINUE READING BELOW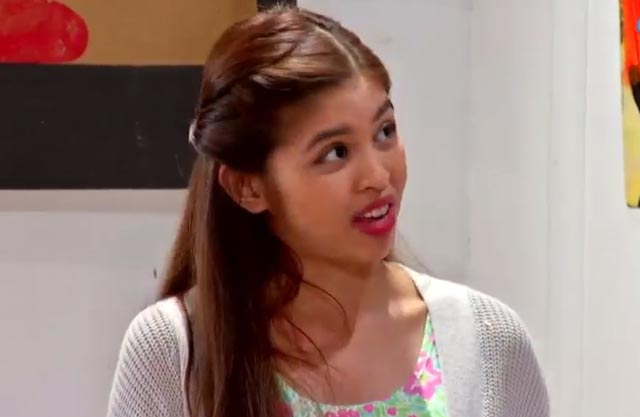 Sinag walks out on him but it can be seen that Benjie's line made her smile.
Benjie then clarifies, "Yung kiss, seryoso yun."
Later on, Sinag thinks of Benjie before going to sleep while Benjie believes that Sinag is already the girl destined for him.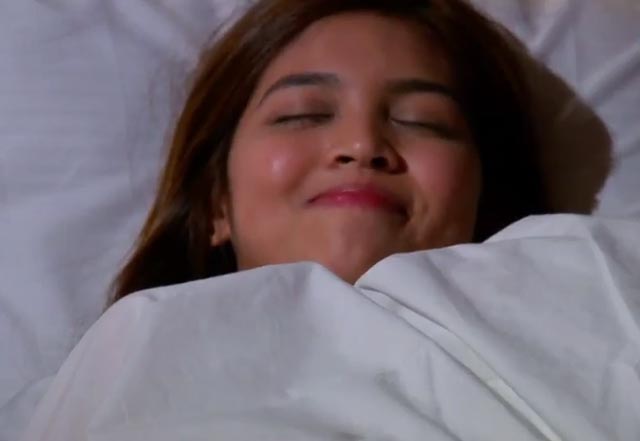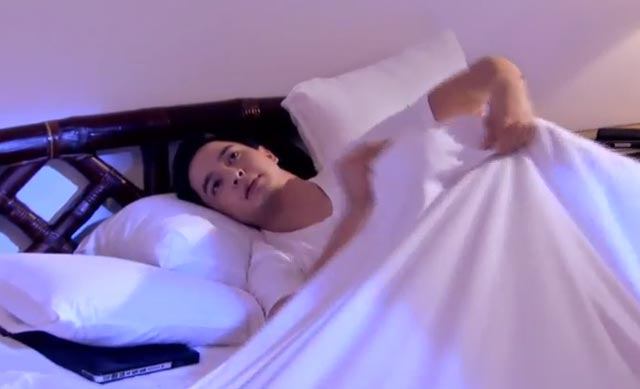 During the press conference of Destined To Be Yours held earlier today, this near-kiss of Alden and Maine was shown to members of the media.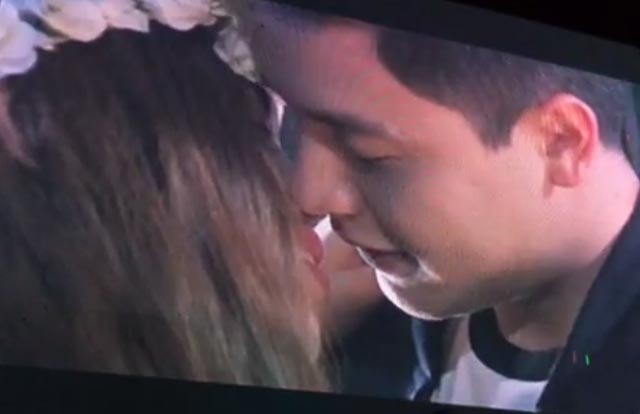 Destined To Be Yours will air on February 27 in GMA-7's Telebabad block.
The AlDub love team will co-star with Janice de Belen, Gardo Versoza, Lotlot de Leon, Tommy Abuel, Boots Anson Roa, Sheena Halili, Dominic Roco, and Koreen Medina, the girl who will be their third wheel in the story.
SHARE THIS STORY Di ba pag magboyfriend girlfriend, nagki-kiss?"" data-url="https://www.pep.ph/guide/tv/25544/alden-to-maine-in-emdestined-to-be-yours-emdi-ba-pag-magboyfriend-girlfriend-nagki-kiss" data-desc="Alden tells Maine (as their characters): 'Di ba pag magboyfriend girlfriend, nagki-kiss?'" data-image="https://contents.pep.ph/images2/guide/2017-02-14_20:56:41_Destined-To-Be-Yours-Full-Trailer.jpg"> Di ba pag magboyfriend girlfriend, nagki-kiss?"" data-url="https://www.pep.ph/guide/tv/25544/alden-to-maine-in-emdestined-to-be-yours-emdi-ba-pag-magboyfriend-girlfriend-nagki-kiss" data-desc="Alden tells Maine (as their characters): 'Di ba pag magboyfriend girlfriend, nagki-kiss?'" data-image="https://contents.pep.ph/images2/guide/2017-02-14_20:56:41_Destined-To-Be-Yours-Full-Trailer.jpg"> Di ba pag magboyfriend girlfriend, nagki-kiss?"" data-url="https://www.pep.ph/guide/tv/25544/alden-to-maine-in-emdestined-to-be-yours-emdi-ba-pag-magboyfriend-girlfriend-nagki-kiss" data-desc="Alden tells Maine (as their characters): 'Di ba pag magboyfriend girlfriend, nagki-kiss?'" data-image="https://contents.pep.ph/images2/guide/2017-02-14_20:56:41_Destined-To-Be-Yours-Full-Trailer.jpg">
SHARE THIS STORY
Di ba pag magboyfriend girlfriend, nagki-kiss?"" data-url="https://www.pep.ph/guide/tv/25544/alden-to-maine-in-emdestined-to-be-yours-emdi-ba-pag-magboyfriend-girlfriend-nagki-kiss" data-desc="Alden tells Maine (as their characters): 'Di ba pag magboyfriend girlfriend, nagki-kiss?'" data-image="https://contents.pep.ph/images2/guide/2017-02-14_20:56:41_Destined-To-Be-Yours-Full-Trailer.jpg"> Di ba pag magboyfriend girlfriend, nagki-kiss?"" data-url="https://www.pep.ph/guide/tv/25544/alden-to-maine-in-emdestined-to-be-yours-emdi-ba-pag-magboyfriend-girlfriend-nagki-kiss" data-desc="Alden tells Maine (as their characters): 'Di ba pag magboyfriend girlfriend, nagki-kiss?'" data-image="https://contents.pep.ph/images2/guide/2017-02-14_20:56:41_Destined-To-Be-Yours-Full-Trailer.jpg"> Di ba pag magboyfriend girlfriend, nagki-kiss?"" data-url="https://www.pep.ph/guide/tv/25544/alden-to-maine-in-emdestined-to-be-yours-emdi-ba-pag-magboyfriend-girlfriend-nagki-kiss" data-desc="Alden tells Maine (as their characters): 'Di ba pag magboyfriend girlfriend, nagki-kiss?'" data-image="https://contents.pep.ph/images2/guide/2017-02-14_20:56:41_Destined-To-Be-Yours-Full-Trailer.jpg"> Di ba pag magboyfriend girlfriend, nagki-kiss?"" data-url="https://www.pep.ph/guide/tv/25544/alden-to-maine-in-emdestined-to-be-yours-emdi-ba-pag-magboyfriend-girlfriend-nagki-kiss" data-desc="Alden tells Maine (as their characters): 'Di ba pag magboyfriend girlfriend, nagki-kiss?'" data-image="https://contents.pep.ph/images2/guide/2017-02-14_20:56:41_Destined-To-Be-Yours-Full-Trailer.jpg">