GMA-7's new afternoon series Legally Blind aired its pilot episode yesterday, February 20.
The new show is led by Janine Gutierrez, who plays Grace Evangelista, a blind lawyer seeking justice after being raped.
The pilot episode showed Grace's success when she graduated from Law school.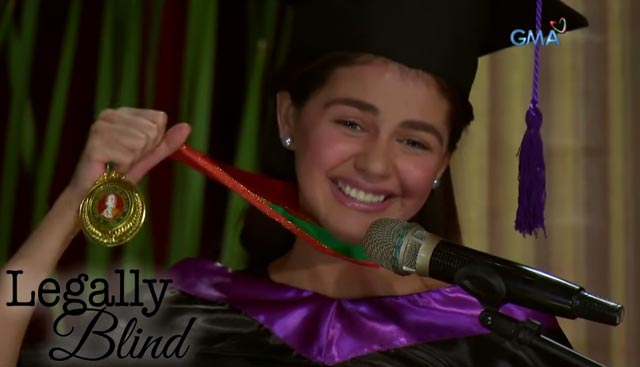 Grace's family was also introduced. Her mother Marissa (Chanda Romero) is proud of what hwer daughter has achieved. For this reason, Grace's younger sister Charie (Lauren Young) is envious of her.
The third daughter is Nina (Teri Malvar) who is supportive of Grace.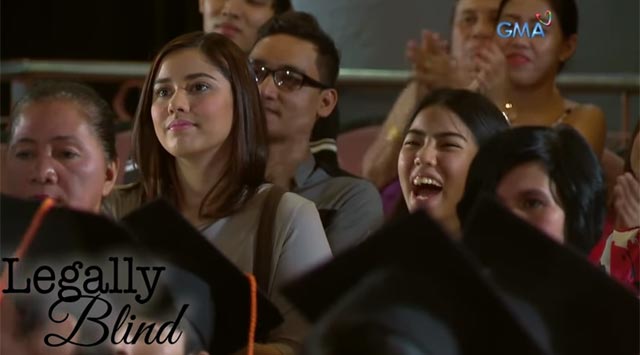 The family patriarch Manuel (Ricky Davao) is in prison for a crime he did not commit. As an aspiring lawyer, Grace wants to free her father from prison.
Grace is in a relationship with Joel (Rodjun Cruz), her co-worker and classmate in law school. Joel seems to be insecure with Grace's achievements, especially when she passed and placed tenth in the bar exams while he did not pass at all.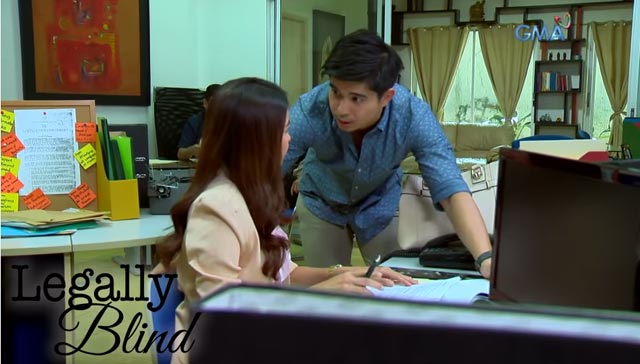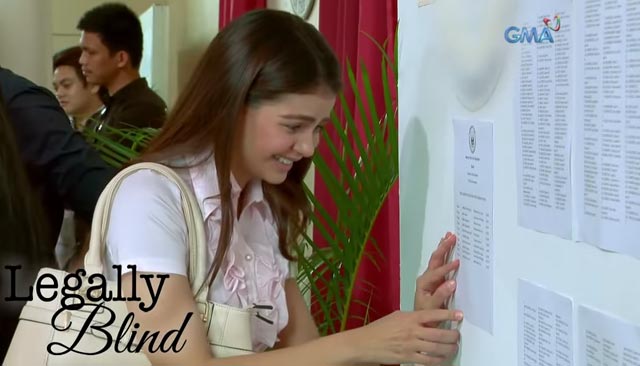 While Grace was calling her mother to reveal the bar exam results, she bumped into a tall, handsome guy (Mikael Daez), whose name is Edward.
The guy was mesmerized by Grace's beauty. However, Grace got mad at him since he was staring at her.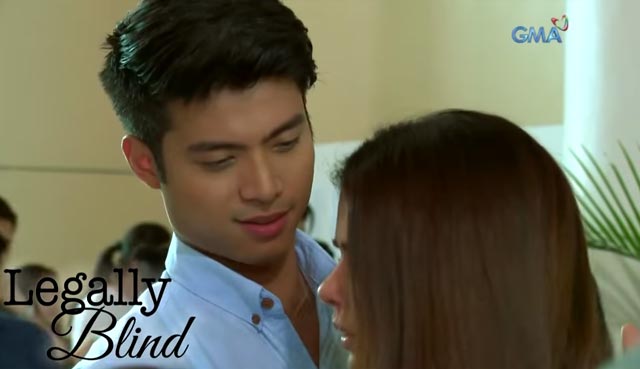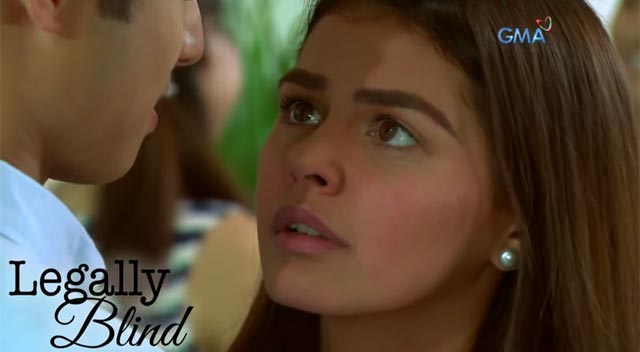 It turns out that Joel has a secret relationship with Charie. During Grace's celebration, she almost caught her sister and Joel cheating on her when she smelled cigarette smoke coming from their bathroom.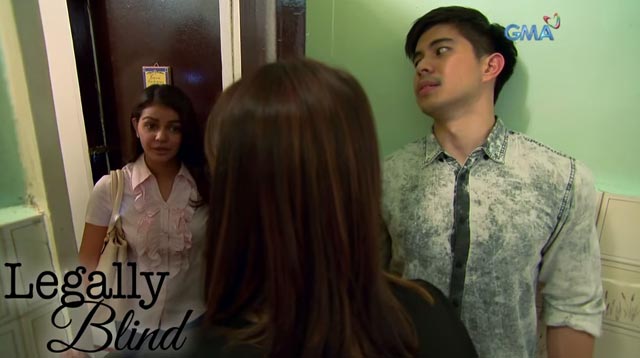 Later on, Grace and Charie went to a bar to celebrate with Joel.
Still depressed, Joel sulked by drinking alcohol and did not join Grace. Charie left her sister and accompanied Joel at the other side of the bar.
Grace did not know that a guy (Marc Abaya) has been watching her all along. Someone put drugs in Grace's drink, causing her to become unconscious.
The guy then kidnapped Grace, brought her to an abandoned building and raped her.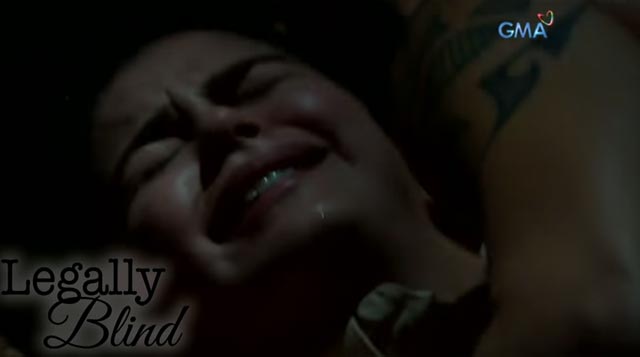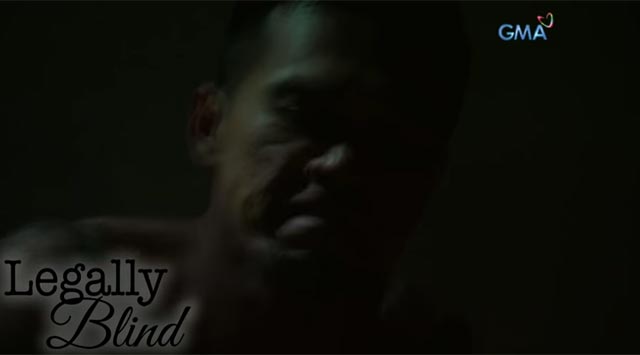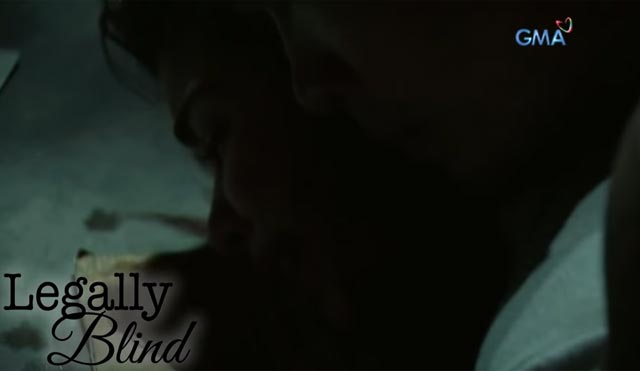 Future episodes will show how Grace became blind and how she became a lawyer.
Viewers can also look forward to seeing how Edward will affect Grace's life, especially when she discovers that her boyfriend is cheating on her with her own sister.
This series is directed by Ricky Davao and airs after Ika-6 Na Utos on GMA's Afternoon Prime block.


AGB NUTAM RATINGS. How did Legally Blind's pilot episode fare in the ratings game, according to AGB Nielsen NUTAM (Nationwide Urban TV Audience Measurement) data?
This Kapuso show, which replaced Hahamakin Ang Lahat, registered a TV rating of 12.8%.
Meanwhile, its rival show The Better Half, which aired its pilot episode last week, February 13, got a TV rating of 13%, or 0.2 points higher than its new competitor.
The Better Half is topbilled by Shaina Magdayao, Denise Laurel, JC de Vera, and Carlo Aquino.
It should be noted that Legally Blind aired from 3:21 p.m. to 4:15 p.m., while The Better Half aired from 3:21 p.m. to 4:10 p.m.