The 2005 Encantadia Sang'gres are finally complete!
Sunshine Dizon, Iza Calzado, Karylle, and Diana Zubiri reunited last night, April 1, at the birthday celebration of Encantadia director Mark Reyes.
Diana, who also plays Lilasari in the current requel of Encantadia, uploaded snapshots of Direk Mark's birthday party on her Instagram account.
In the caption, Diana referred to Direk Mark as Emre, the Bathala of the Encantadia kingdom.
Alfred Vargas, who originally played Aquil in the 2005 version and now Amarro in the 2016 version, was also present.
He also posed for a photo with the original Muros, Arthur Solinap.
Cheska Iñigo, who played Galatea in the original version, also joined the celebration. She currently plays Maika in the 2016 version.
Aside from the 2005 Encantadia stars, the cast members of the requel also attended the birthday celebration of their director.
However, present cast members Glaiza de Castro (who plays Pirena) and Kylie Padilla (who portrayed Amihan) were not seen in the photo.
Ruru Madrid, who plays Ybarro/Ybrahim in the current version, posed for a photo with the original Alena Karylle.
It can be recalled that Ybarro's original partner was Alena, played by Gabbi Garcia. Their love team is called AleBarro.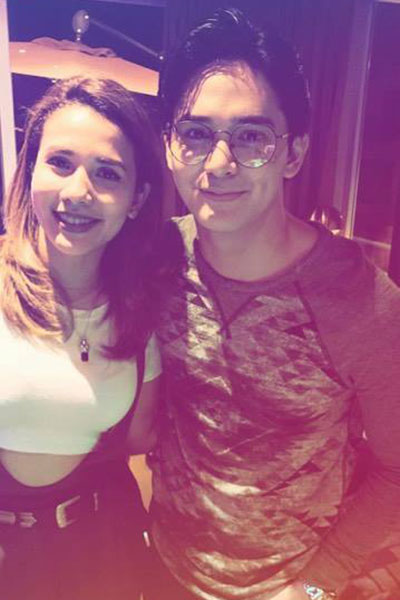 Though Encantadia reunions have been happening already in the past, this the first time after many years that the original Sang'gres are complete.
In the first reunion, where the original cast members met up with the cast of the currently ongoing requel, Sunshine was not present.
Sunshine, Karylle, and Diana also went together to see Iza's movie Ilawod, which was shown last January.
Aside from Diana, Sunshine also appeared in the requel of Encantadia but had to leave the show to do the afternoon series Ika-6 Na Utos.
Meamwhile, Karylle and Iza are now both with ABS-CBN.