Alden Richards bared his body for the first time in Destined To Be Yours!
The Pambansang Bae went topless in a scene with AlDub love team partner Maine Mendoza yesterday, April 17.
In DTBY, their characters Benjie (Alden) and Sinag (Maine) were arguing after Benjie's car broke down, causing them to get stranded in a forest.
In the middle of their argument, it started to rain. Sinag then rushed inside Benjie's car, and he followed her afterwards.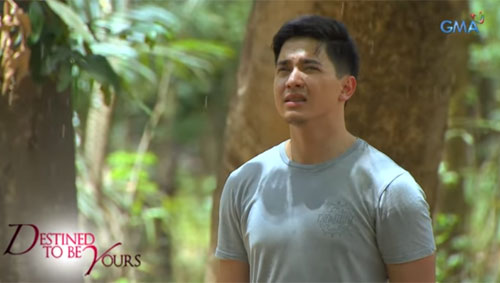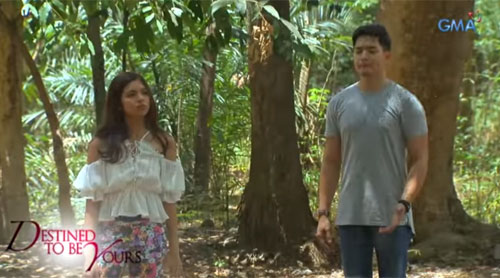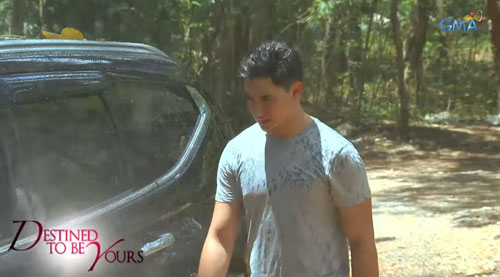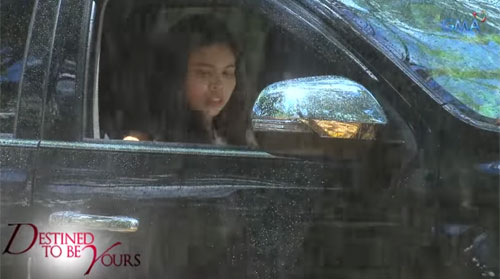 Benjie then grabbed his bag and offered his towel to Sinag. However, the girl refused and told him, "Pwede ba, Benjie, huwag ka ngang mag-inarte na as if may genuine concern ka sa akin!"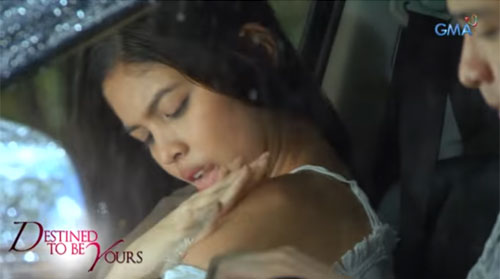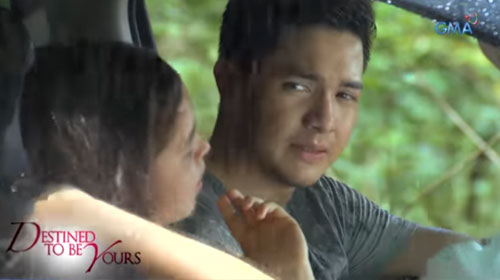 This saddened Benjie and he told Sinag that all the misfortunes that happened during this trip could be a sign that they should patch things up.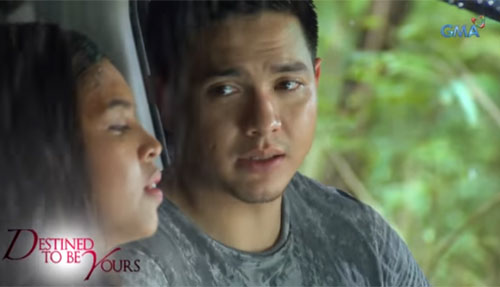 However, Sinag didn't agree with Benjie and said that they should follow the rules she set: that Benjie is not allowed to talk or stare at her.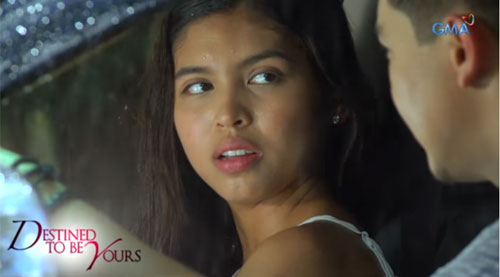 The disappointed Benjie suddenly took off his wet gray shirt!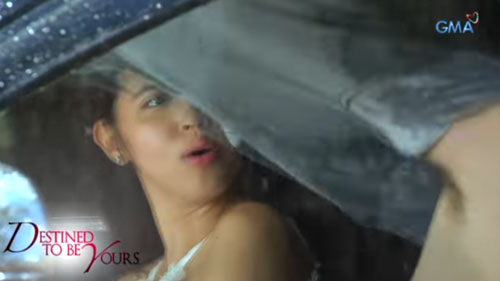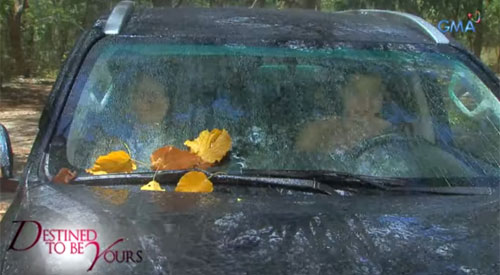 Sinag continued to make sarcastic remarks but she was obviously glancing at Benjie's body.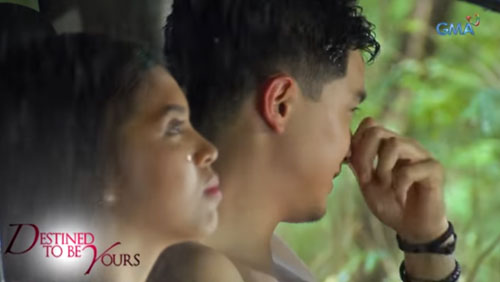 Benjie then reminded her of their rules, "Rule number three, bawal tignan, ngitian, at pansinin."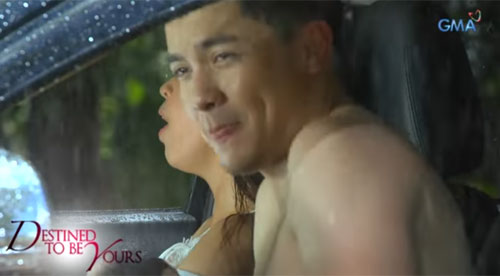 However, Benjie revoked his statement. "Pwede mo namang tignan kung gusto mo talaga, e."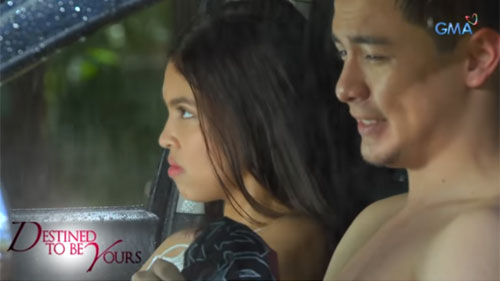 Sinag retorted, "Wow, Benjie! O, sige!" She then gave a quick glance at Benjie's body.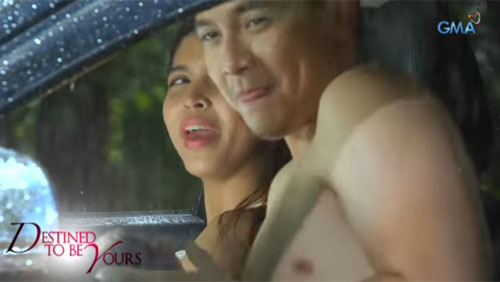 Benjie continued to tease her and flashed his cute smile.
He finally told her, "Ito na, magdadamit na ako. Last chance."
Trying to hide her kilig, Sinag looked straight at him and reprimanded him, "Kapal din ng mukha mo, tingin mo, titignan kita? Benjie!"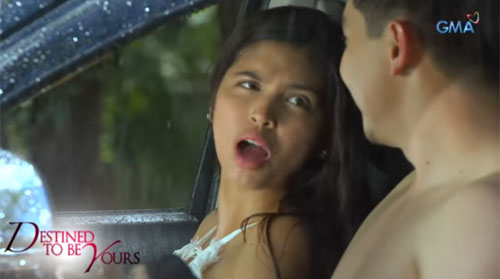 Benjie noticed that Sinag kept on looking at him while talking. "Ano bang ginagawa mo ngayon?" he asked.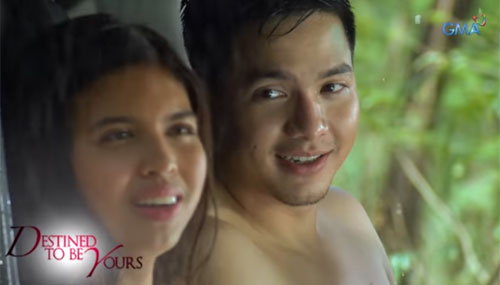 To defend herself, Sinag insulted Benjie through a joke. "Akala mo naman may abs ka! Laki ng tiyan mo, huy! Mag-diet ka nga!"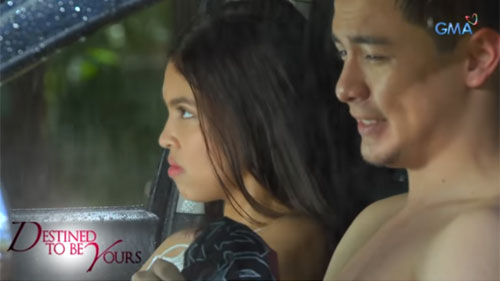 After Benjie wore a dry shirt, he told Sinag, "Ito na yung bagong in ngayon!"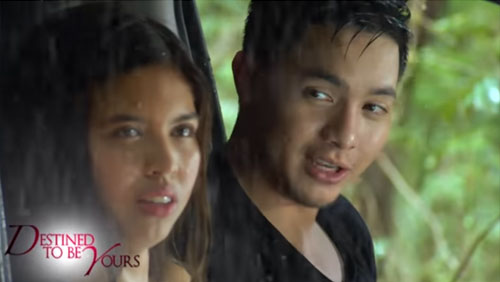 In tonight's episode, which uses the hashtag #DTBYAminan, Sinag will admit to Benjie that she was supposed to give her yes to him before she discovered that Benjie was only using her to sell the town of Pelangi.
PEPsters, what can you say about Alden Richards's topless scene in Destined To Be Yours?
Share your thoughts in the comments section below.