Marian Rivera has a new costume for her comeback in Encantadia.
This was revealed in a teaser aired by GMA-7 on April 24.
In the teaser, Marian, who plays the character of Ynang Reyna Mine-a, came out accompanied by a legion of Etherian and Hathor warriors.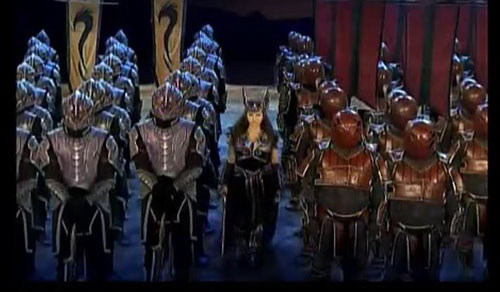 She wore a dark costume, resembling the outfit worn by an Etherian.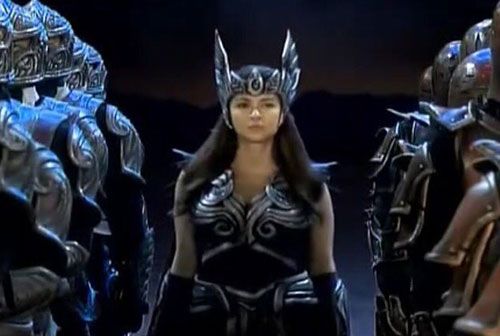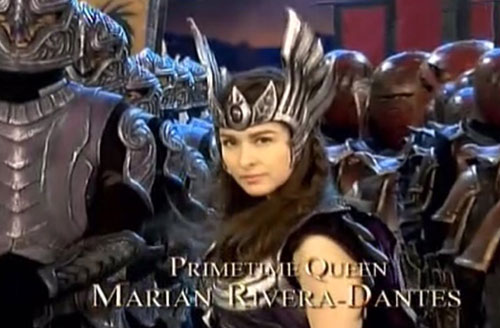 Instead of Ynang Reyna, Mine-a is now addressed as Hara Mine-a, the new term for the queen of a kingdom in Encantadia.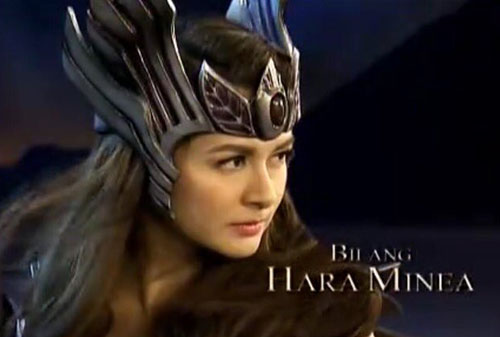 It can be assumed that Hara Mine-a returned to Encantadia not to be an ally of her children Sang'gres Pirena (Glaiza de Castro), Alena (Gabbi Garcia), and Hara Danaya (Sanya Lopez).
She could side with the enemies headed by Bathalumang Ether. She might even stand as the Hara of Etheria or Hathor now that Hara Avria (Eula Valdes) has been killed.
In a teaser aired last Friday, April 21, it was seen that Keros (Ian de Leon) brought a woman to Ether. the woman turned out to be Mine-a.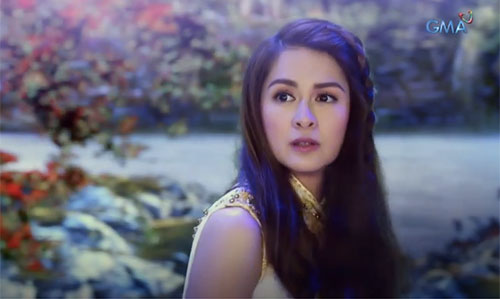 During the pilot episode of Encantadia in July 18, Mine-a wore a gold and blue warrior costume, a red cape, and a golden headdress.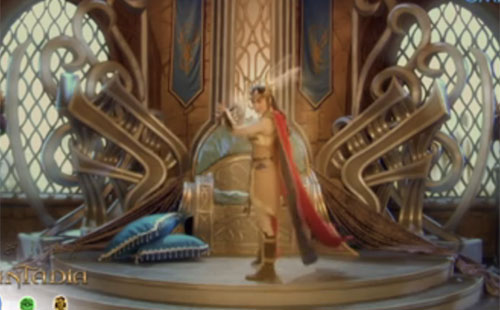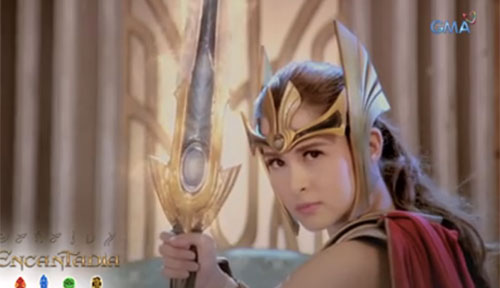 In this requel, Mine-a was killed by Asval (Neil Ryan Sese) through a gun shot.
In the original Encantadia aired in 2005, Ynang Reyna Mine-a was played by Dawn Zulueta.
Dawn's character also died in the original version, but later returned in the third chapter of the series as an enemy, who was later on revealed to be Ether.