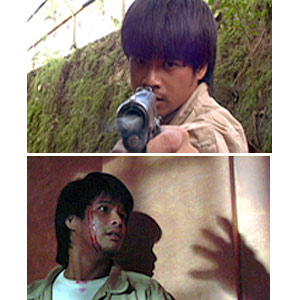 ---

Yul Servo and Julia Clarete star in a love story shot in alonely mansion overrun by cogon grass. Rico Ilarde's Sa Ilalim ng Cogon willbe aired on Cinema One cable channel this Sunday, September 21, at 8 pm.

Based on a story by Rico Ilarde and written by Mammu Chua, this indie film isconsidered as the first Filipino film to win Best Picture at the 2005 BuenosAires Rojo Sangre in Argentina. It also competed in South America in thecapital of Uruguay, the city of Montevideo.
In 2006, this indie film was screened in the PuchonInternational Fantastic Film Festival held in South Korea.