In its April 26 pilot episode, Pusong Ligaw established the close friendship between Tessa (played by Beauty Gonzalez) and Marga (Bianca King).
ABS-CBN's new afternoon series will also feature the Sofiego love team of Diego Loyzaga Sofia Andres in future episodes.
In the pilot episode, viewers get to meet the barrio lass Tessa who wants to be a fashion designer and Marga who dreams of becoming a famous model.

The two chat about their dreams while seated on the platform of a water tank.
Marga tells her best friend, "Pag sikat ka nang designer ha, ako una mong kukunin na model ha. Gusto ko ng malaking billboard."
Tessa then bares her plans for the future: "Kukuha ako ng scholarship para makapag-aral ako ng tamang pagtahi at pag-design ng damit. Balang araw, lahat sila susuotin nila ang tinahi ko."
Some boys suddenly appear below them and try looking up their skirts. Marga grabs her boobs and asks the boys if they want to see her private parts.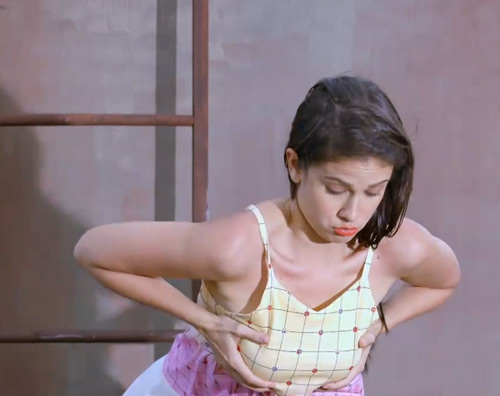 Marga also lifts up her skirt to reveal that she is wearing shorts underneath. "Kung walang pera, walang pechay na makikita!" quips Marga.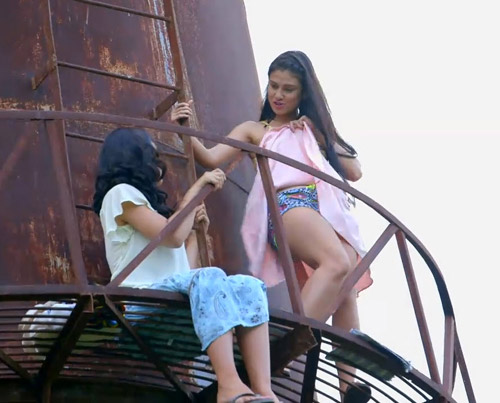 On the day of Tessa's exam for her scholarship, she sees Marga being maltreated by her mother Clarissa (played by Nikka Valencia).
Tessa defends her friend, and the aspiring designer ends up unable to take the qualifying exam for her scholarship.
Marga returns and tries to talk with her mother, but the latter sends her daughter away. As they argue, Aling Clarissa suddenly coughs up blood, and she is confined in a hospital where she eventually dies.
The grieving daughter Marga is unable to raise the money to pay off the hospital bills, and she sells the body of her dead mother in exchange for money.
"Puro pasa na ang katawan ko sa pagmamalupit niya sa akin. Dun man lang makabawi siya.
"Patay na nga siya, namemerwisyo pa siya. Patay na nga siya, pinapahirapan pa niya ako," laments Marga.
A furious Tessa slaps Marga to knock some sense into her.
A friend of Marga shows up and provides the money needed to bury her mother.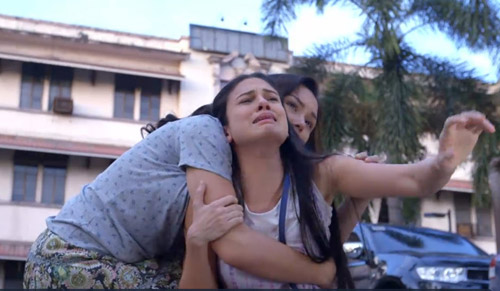 After two years, Tessa now designs and makes dresses for clients, while Marga resides in Baguio.
Marga makes Tessa believe that she is a model in Baguio. In reality, Marga joins beauty contests while waiting for her big break.
Tessa goes to Baguio to be with Tessa, but the latter, embarrassed, does not want to meet up with her friend.

Tessa goes to the market to sell a pig to earn money. She bumps into Caloy (Joem Bascon), causing him to lose balance on his bicycle and break the egg trays he is to deliver.

KANTAR MEDIA-TNS RATINGS. How did the pilot episode of Pusong Ligaw fare based on ratings data from Kantar Media-TNS?
The pilot episode of Pusong Ligaw registered a Kantar nationwide rating of 18.2%.
This rating was 6.7 points higher than its rival on GMA-7.
GMA-7's Legally Blind, according to Kantar, got 11.5%. This Kapuso drama series stars Janine Gutierrez and Mikael Daez.