GMA-7's new fantasy anthology Daig Kayo Ng Lola Ko aired its pilot episode last Sunday, April 30.
This fantasy show features Gloria Romero as Lola Goreng, who is secretly the matriarch of a family of fairies.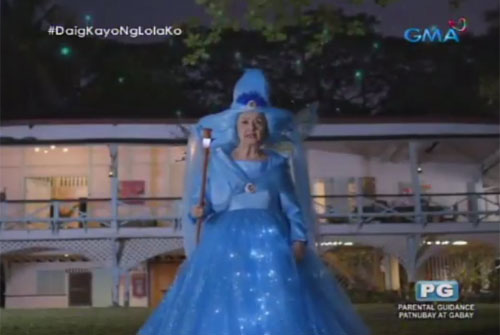 Her grandchildren who transform into pixies are Alice (Jillian Ward) and Elvis (David Remo).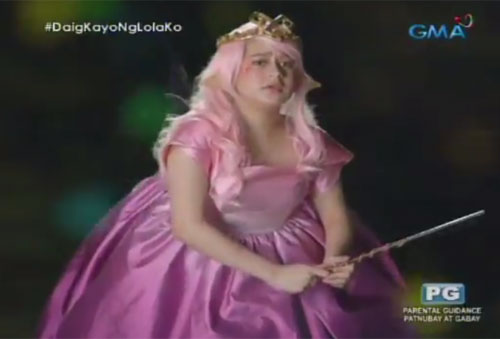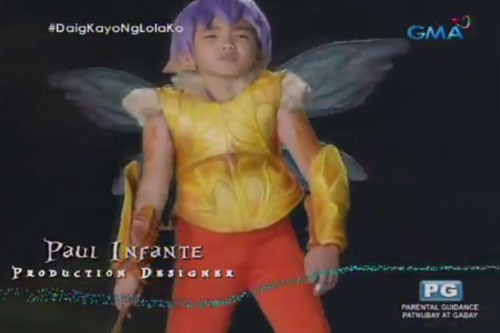 Lola Goreng, who is dressed up as a fairy, sees a little girl named Moira (Chlaui Malayao) who is left outdoors after a raging storm.
The fairy decides to take care of her and let her stay in their house.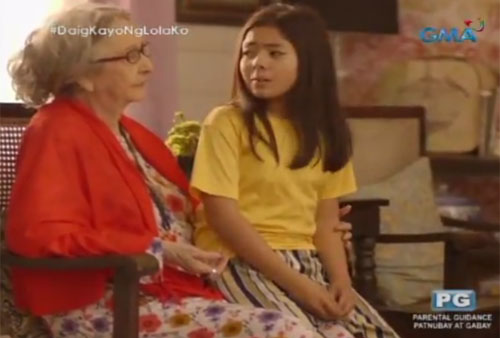 It turns out that Moira is an orphan maltreated by her adoptive mother and sisters. However, she is able to experience love through her Tatay Mario (Marco Alcaraz).
Unfortunately, Tatay Mario died, which is why Moira's adoptive mother threw her out of their house.
Before Tatay Mario died, he gave Moira a special book as a parting gift. Moira became worried when she lost the book after the storm.
Apparently, it was Elvis who kept the book to catch Moira if she had been lying about her stories.
After a series of events, Lola Goreng narrated the story of Gracia Taong-grasa (Marian Rivera).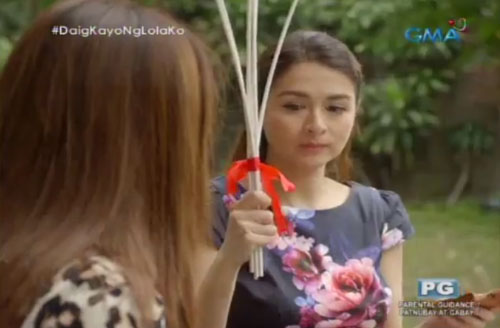 Gracia is a beautiful lady who had childlike tendencies, which is why her mother (Lui Manansala) focused all her attention on her.
This causes Gracia's sister Lucia (Ana Feleo) to become jealous of her.
When their mother was about to die, she asked Lucia to take good care of Gracia.
However, Lucia did not fulfill her promise.
Instead, she kept thinking of ways to throw Gracia out of their house. Still, the smart Gracia manages to return to their house.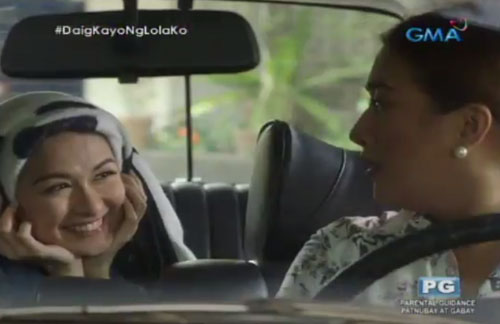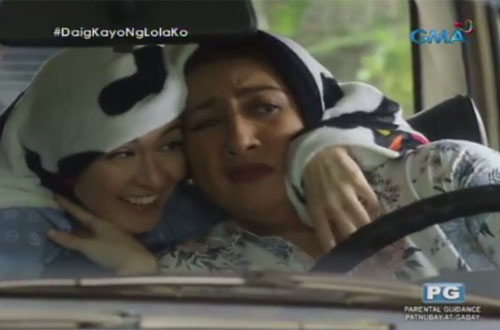 Lucia wants Gracia out of her life so she brought her to a faraway island, causing Gracia to become a taong-grasa.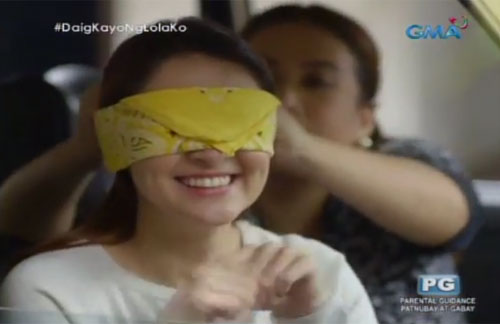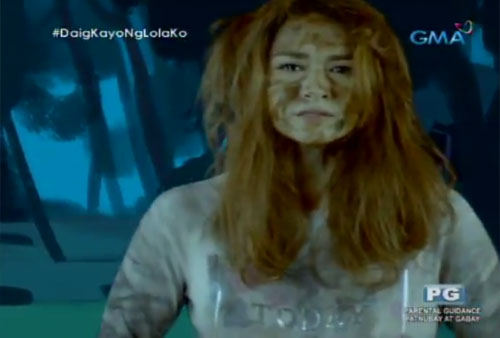 The episode ended in a cliffhanger as the story of Gracia Taong-grasa ends in next Sunday's episode.


AGB RATINGS. How did Daig Kayo Ng Lola Ko pilot episode fare based on AGB Nielsen Philippines TAM (Arianna) overnight ratings data?
This new fantasy show, directed by Rico Gutierrez, registered an AGB National Urban Philippines rating of 8.5%.
GMA-7's anthology program, which featured Marian Rivera as its first guest, aired from 7:43 p.m. to 8:33 p.m.
Meanwhile, rival program Wansapantaym, got a TV rating of 9.5%, or one point higher than the new show.
The ABS-CBN fantasy series, which featured Julia Montes in its latest installment "Annika Pintasera," aired from 7:56 p.m. to 8:42 p.m.