The lead actresses of GMA afternoon drama D' Originals engaged in a bikini showdown during the summer episodes of the teleserye aired recently.
The original wives, Kim Domingo and Jaclyn Jose, battled it out in heated confrontation scenes with mistresses played by Meg Imperial and Katrina Halili.

The sexy comedy drama series offered plenty of sexy swimwear as well as catfights with quotable quotes!
Here are 8 hilarious lines from the stars while wearing bikinis:
1. Sofia (Kim Domingo) saw Alice (Meg Imperial), the ex-girlfriend and alleged mistress of her husband Art (Archie Alemania).
Sofia's friends Josie (Jaclyn Jose) and Marge (LJ Reyes) then reminded her that she is not Art's type.
However, Sofia cannot erase the fact that Alice is Art's ex-girlfriend.
"Alam niyo ang mga ex, parang kabute. Bigla na lang sumusulpot tapos nang-aagaw ng pwesto."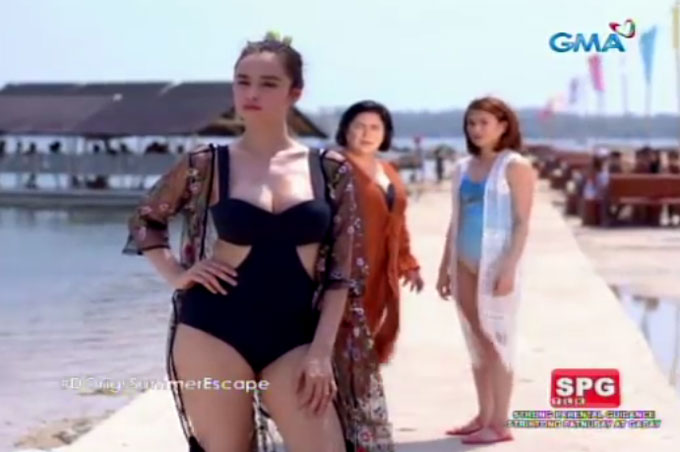 2. Sofia noticed that she and Alice were wearing the same bikini. She approached Alice and greeted her.
Alice noticed Sofia's swimsuit and asked, "Nice outfit, ano?"
Sofia then posed a question, "Oo nga, ano. Who wore it better kaya?"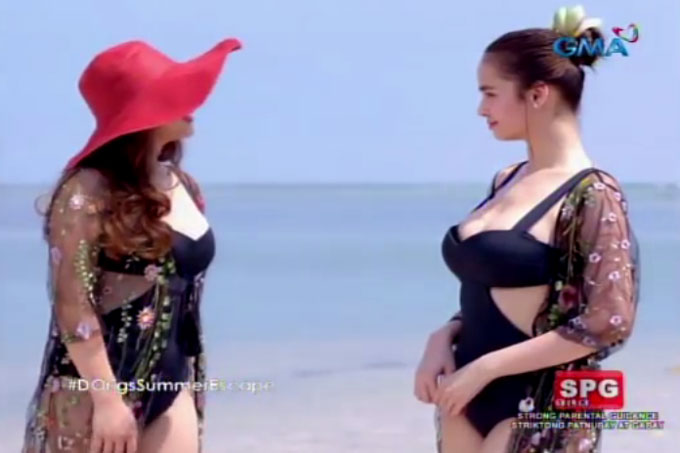 3. Later on, Sofia finally caught Art and Alice being cozy with each other.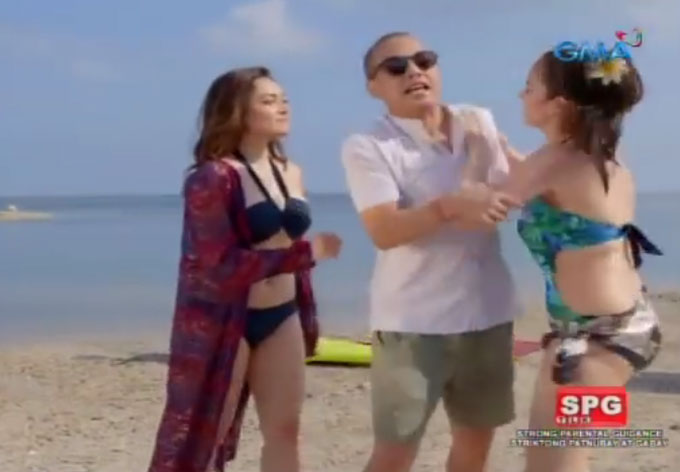 Sofia immediately rushed to Alice and picked a catfight.
She told the mistress, "Ikaw, malandi kang babae ka, pumayat ka lang, naging higad ka na!"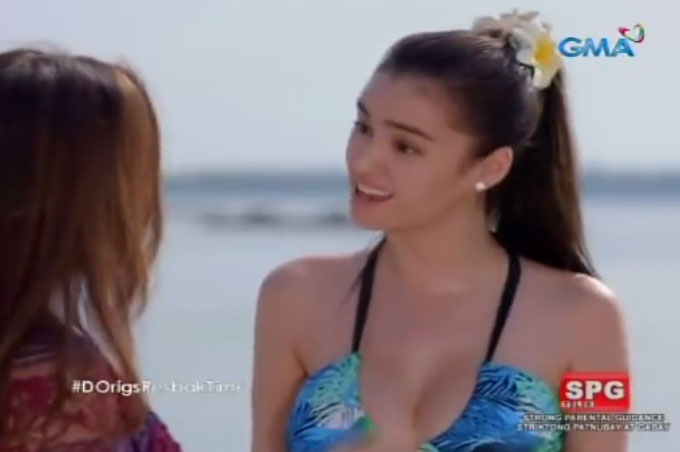 4. Since Alice is Art's ex-girlfriend, she accused Sofia of stealing Art away from her and called her a snake.
"At least ang higad, nagiging butterfly. Ikaw, ahas. Kahit balatan mo, ahas pa rin."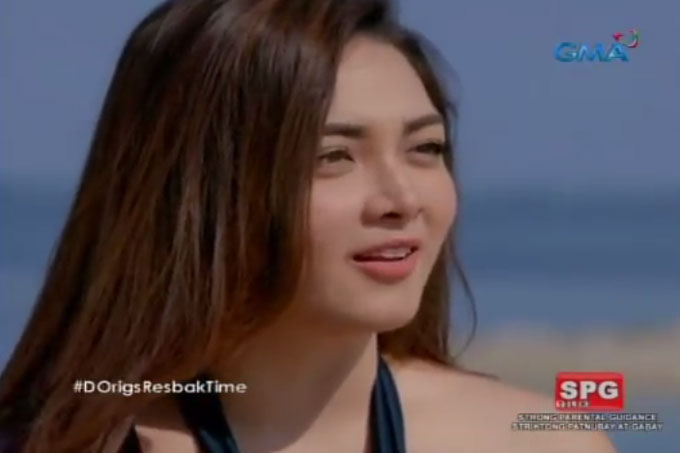 5. Sofia then asked Alice, "Sa tingin mo, sinong ahas dito?"
Alice answered straightforwardly, "I'm looking at her!"
Sofia lost her patience and grabbed Alice's hair!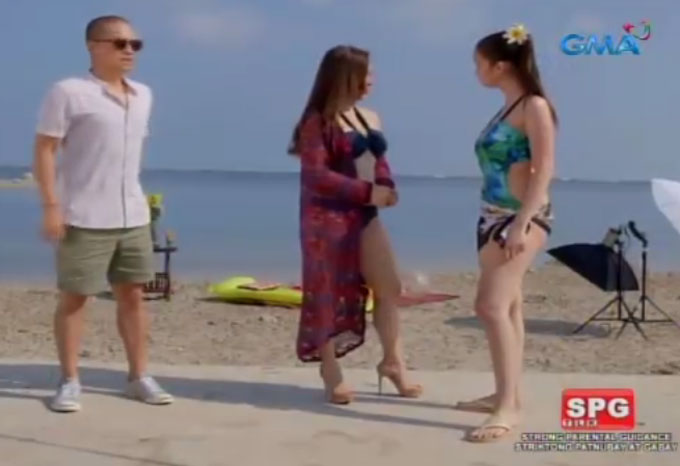 6. Meanwhile, Josie caught her husband Lando (Jestoni Alarcon) and his secretary Yvette (Katrina Halili) flirting with each other on the beach.
A confrontation ensued, but Lando and Yvette kept on denying their affair.
However, Yvette took Josie far from Lando and admitted that they were indeed having an affair!
Yvette told her, "Oh, e, ano ngayon kung meron kaming relasyon ng asawa mo? Masakit ba? E, di bumalik ka sa laot! Dun ka nababagay, balyena ka, di ba?"
7. Josie wouldn't let Yvette get the upper hand and she kept calling the mistress a snake.
The screaming wife fumed, "Ikaw, hindi ka dapat sa tubig alat dahil ahas ka! Anaconda! Dun ka sa bundok!"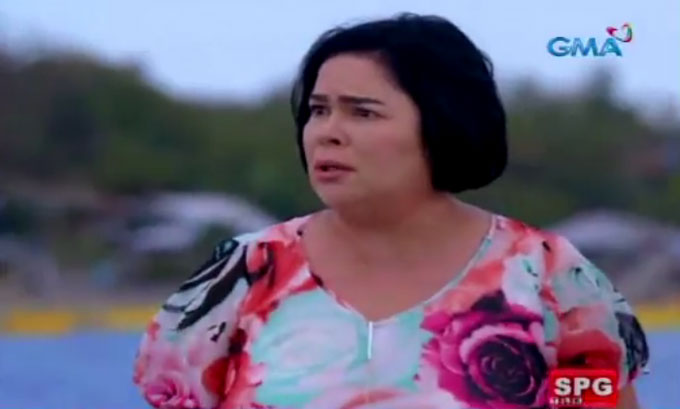 8. Yvette had a quick rebuttal for Josie.
She asked her, "Bakit may ahas rin naman sa dagat, di ba?"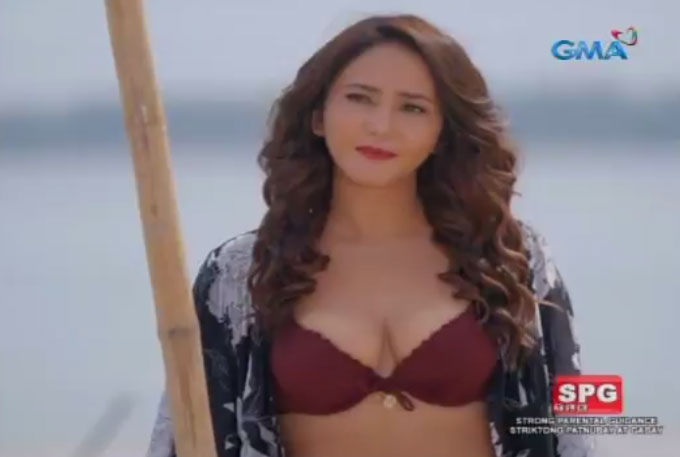 Josie was left dumbfounded. She shed tears and walked out on Lando and Yvette who were both left at the beach.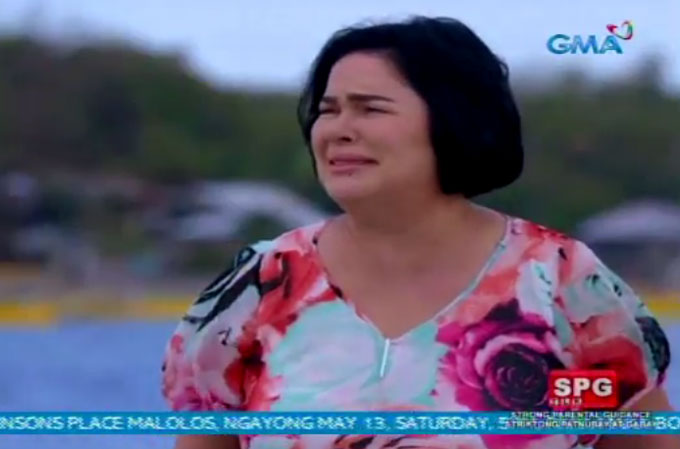 PEPsters, what can you say about the bikini showdown in D' Originals?
Share your thoughts in the comments section below.