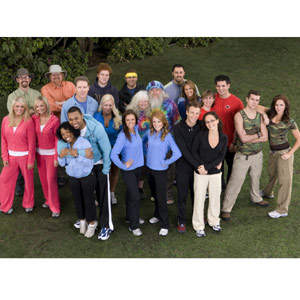 ---

CBS has announced the eleven new teams who will be traveling30,000 miles across five continents in 23 days to compete and win the US$1million prize in the much-awaited season of The Amazing Race 13. Thepilot episode of this reality show will be aired live via satellite on Studio23 this Monday (September 29), 8:00 am, with a primetime telecast every Tuesdayat 8:30 pm.
It will feature a variety of firsts, including: teams travelingto a real-life water world where its inhabitants live on a floating city;first time visits for the race to locations such as Cambodia and Kazakhstan;and one team makes an unprecedented mistake on the road that ultimatelyprohibits them from joining their fellow racers at the finish line.
This edition also features couples in various stages oftheir lives such as married beekeepers who have been together for years, amarried but separated couple who is looking to rebuild their marriage, a newlydating couple who is still getting to know each other and best friends who arecomic book aficionados and describe the race as "the ultimate game on thebiggest game board you can imagine."
The eleven teams are composed of Marisa and Brooke (SouthernBelles), Terence and Sarah (Dating Couple), Andrew and Dan (FraternityBrothers), Aja and Ty (Long Distance Couple), Mark and Bill (Comic Book Geeks),Toni and Dallas (Mother and Son), Nick and Starr (Brother and Sister), Anitaand Arthur (Married Hippies), Kelly and Christy (Best Friends), Ken and Tina(Estranged Couple), and Anthony and Stephanie (Dating Couple).
The Amazing Race is nominated in the newly formedcategory Outstanding Reality-Competition Program in the 60th Annual EmmyAwards, which will have a primetime telecast on Studio 23 this Friday (September 26) at 7:30pm.