Kathryn Bernardo and Daniel Padilla's fantasy-drama series La Luna Sangre aired its pilot episode yesterday, June 19.
The show is the continuation of Angel Locsin and John Lloyd Cruz's teleserye Imortal, which aired from October 2010 - April 2011.
The pilot episode focused on the new lives of Lia (Angel) and Mateo (John Lloyd) without their powers. The two are living a simple life at a barrio together with their daughter Malia.
Mateo and Lia were then surprised by a big wolf who tried to attack them. It turned out that waolf was Baristo (Joross Gamboa), their trusted friend.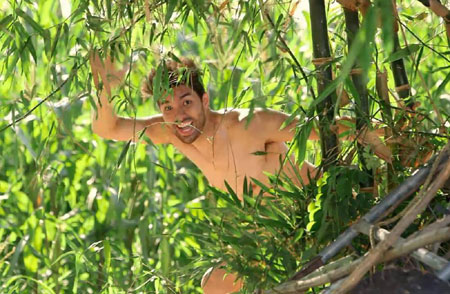 Baristo told Mateo and Lia must return as the leaders of La Liga Unida, the union of the vampires, wolves, and humans since their company has been performing poorly because of a new company that is suspected to be led by a vampire.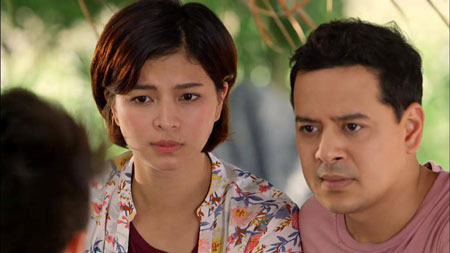 Chaos started happening when rebel vampires started abducting humans, causing a disagreement between the officers of LLU. However, Baristo makes no mention of this to Mateo and Lia.
However, Mateo and Lia were already sure anout giving up their powers since they want to live a simple, happy life with their daughter.
Meanwhile, a glimpse of Tristan's (Daniel) life as a young child was also seen. His father Tonio (Romnick Sarmienta) always punished him because he often leaves their house without permission. It turned out that Tristan was selling spiders to buy his father a new cane.
During the town fiesta, a full moon appeared marking the full disappearance of Mateo and Lia's powers.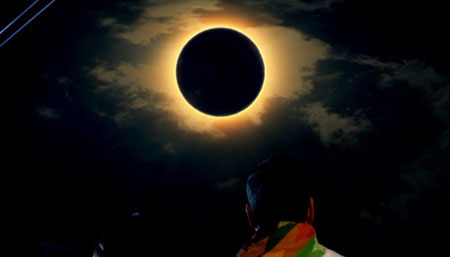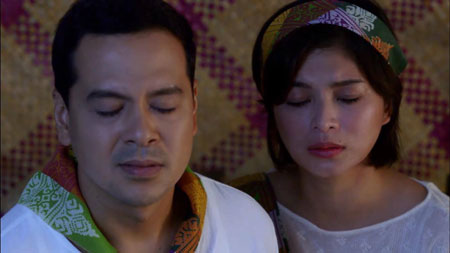 However, the full moon also showed as a sign that the Supreme Vampire Sandrino (Richard) has finally returned and will spread chaos in the lives of humans and werewolves.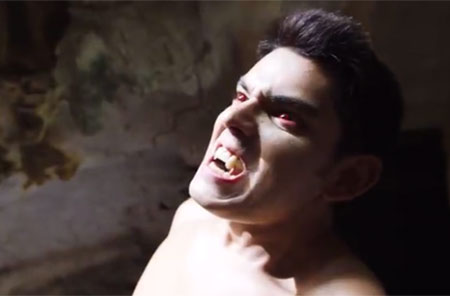 AGB RATINGS. How did the pilot episode of La Luna Sangre fare in AGB Nationwide Urban Television Audience Measurement (NUTAM) ratings?
La Luna Sangre, which used the hashtag #LaLunaSangreAngSimula, got an AGB NUTAM rating of 11.5%.
Meanwhile, GMA-7's My Love From The Star got an AGB rating of 8.7%.

The Kapamilya show got a rating that 2.8 points higher than its Kapuso rival.