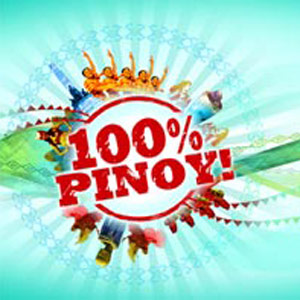 ---

This Thursday, September 25, the GMA-7 show 100%Pinoy bids farewell to its loyal viewers by showcasing the Philippines'most beautiful provinces and most fascinating personalities the program hasfeatured for the past two years.
For their final episode, hosts Miriam Quiambao and JoaquinValdes tour the audience from Luzon to Mindanao as they revisit the mostpicturesque places in the country: from the highlands of the CordilleraMountains where ancient traditions such as tattooing and rice rituals are stillbeing observed, to the sandy, white beaches of islands that have the potentialto be the next "Boracay" of the Philippines. Miriam and Joaquin also reacquaintthe viewers with the colorful characters that they've met in the show, fromtraditional instrument masters and dream weavers of Mindanao to faith healersand amulet makers in Luzon and Visayas.
Viewers have discovered the best of what the Philippineshas to offer in the two-year run of
100% Pinoy
. Join the hosts for thelast time as they enumerate the places and the people that make us proud to beFilipinos this Thursday midnight, after the late night newscast
Saksi
onGMA-7.