Charo Santos-Concio is not just a host of Maalaala Mo Kaya.

In the past, the ABS-CBN executive showcased her acting prowess in episodes of the drama anthology show.
One episode she starred in was titled "Sa Kanlungan Mo, Inay," which was shown in 1994.
She acted alongside veteran actress Anita Linda, Dina Bonnevie, Janice de Belen, and Sylvia Sanchez.
An edited version of the episode was aired again in December 2012, when MMK Klasiks served as a filler for the afternoon timeslot vacated by Angelito: Bagong Yugto.
Charo's character in the episode was Cielo, an abused housewife who had to live with her husband and his mistress.
Her husband was played by Mark Gil while the mistress was portrayed by Sylvia.
One remarkable scene in the episode was when Charo and Sylvia had a confrontation scene involving an "itak" or a heavy knife.
Cielo was slicing a coconut when she heard Lily shouting at her little, innocent child.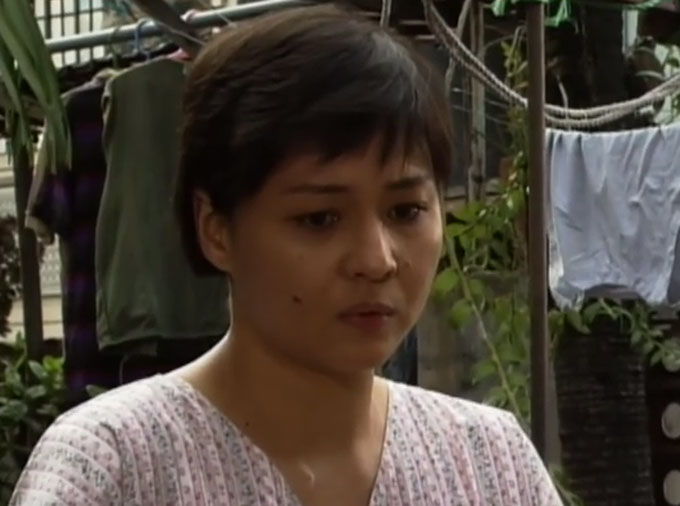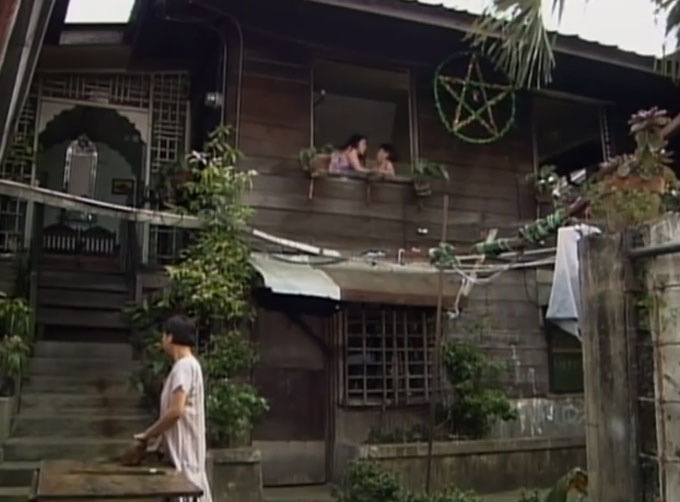 Cielo was infuriated when she saw Lily hurting the young boy.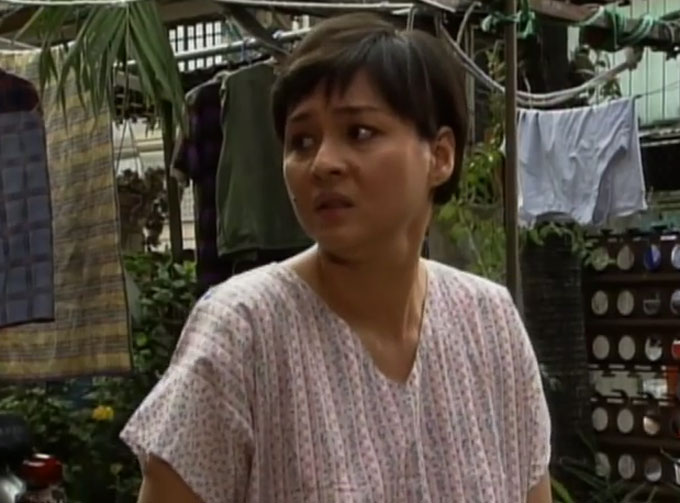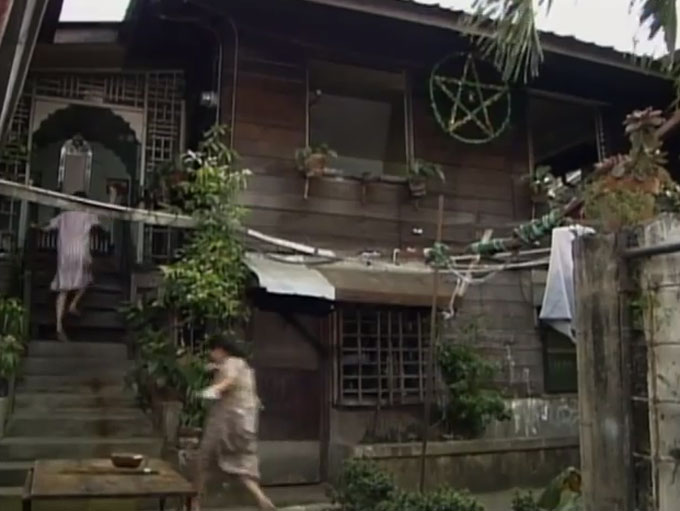 Cielo rushed inside her house holding the knife and told Lily, "Sige, subukan mo! Pag hindi ko tinagpas ang ulo mo!"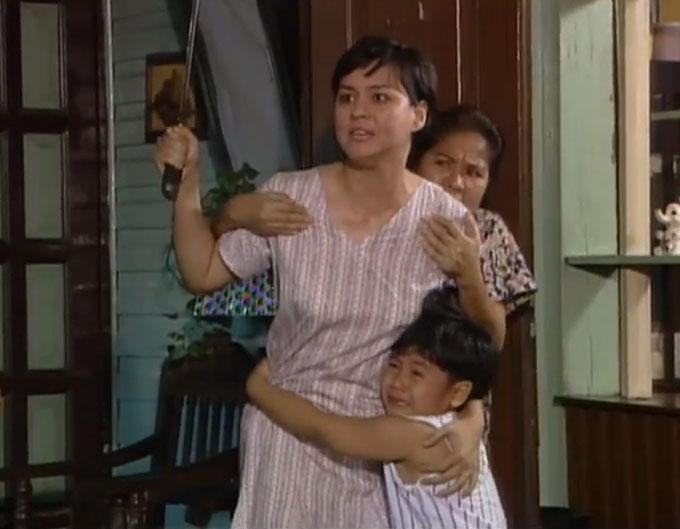 Lily defended herself by using a bottle of wine inside a box. She reminded Cielo, "Hoy! Huwag mo akong tatakutin, tandaan mo, lahat kayo dito, pinapalamon ko!"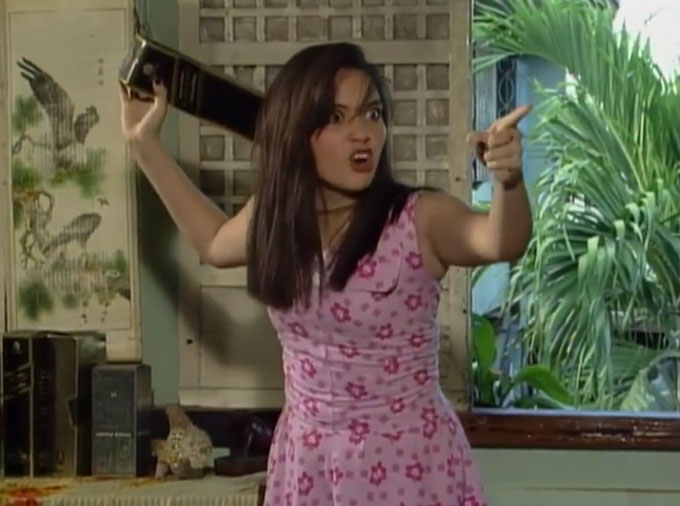 Lily's words further enraged Cielo so she attacked Lily with the knife.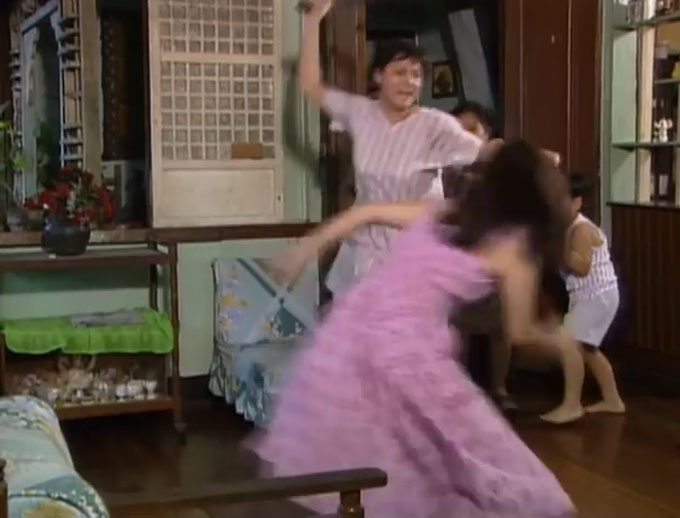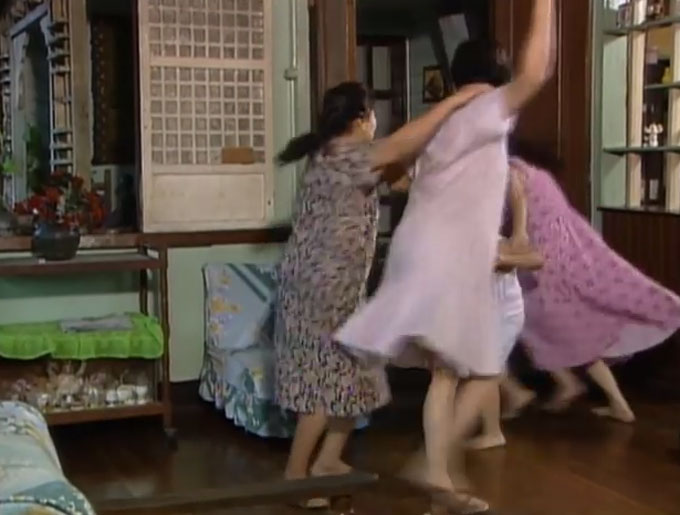 Lily immediately left the house but threatened Cielo that she will report this to her husband.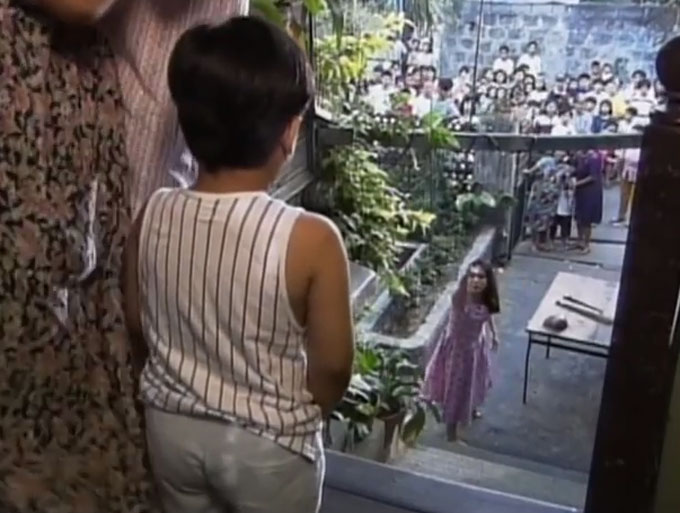 Cielo then answered, "Sige, magsumbong ka! Magsama kayong mga hayup!" and threw the itak towards Lily's direction.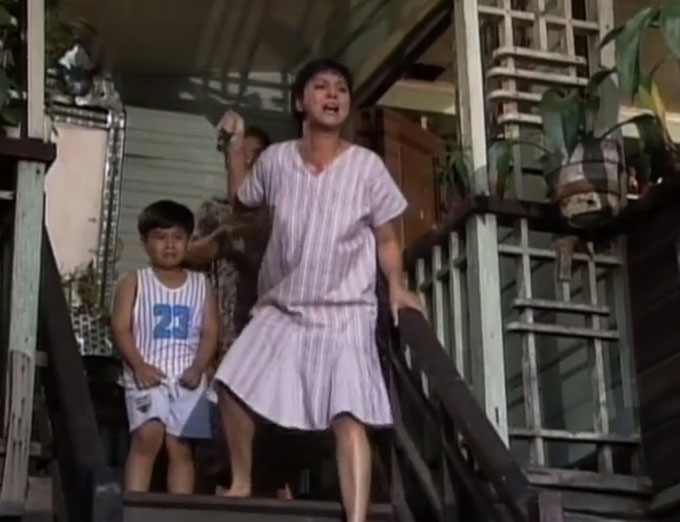 The scene ended with Cielo weeping on the floor and hugging her little child.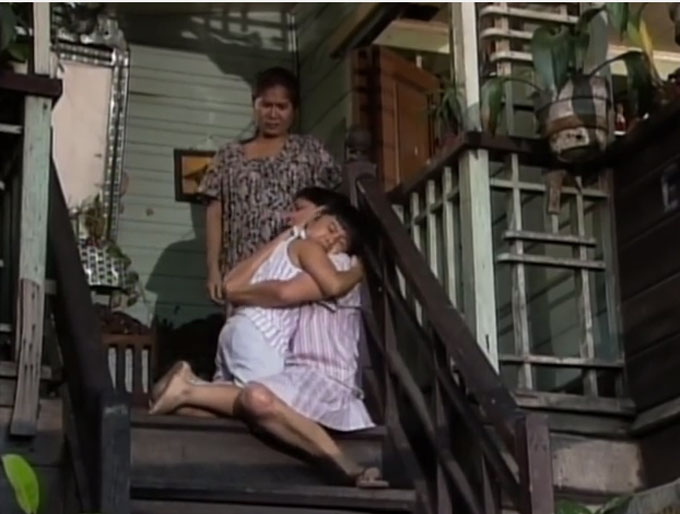 In the end, Cielo and her kids decided to leave Alex for good.
The episode was uploaded again by ABS-CBN's official Youtube channel, along with the other MMK episodes that were aired as part of MMK Klasiks.