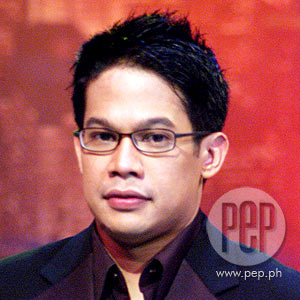 ---

Radio and TV personality Mo Twister will add another show tohis crammed schedule. Starting October 12, the fearless TV host will be seen onANC dishing his brand of social commentary for the show titled In My Opinionor IMO.
Right now, Mo has his morning radio show on Magic 89.9, alifestyle show titled Good Times with Mo, Mojo and Grace on Studio 23 andthe entertainment talk show Showbiz Central on GMA-7. Right after DJ Moends his spiels for the showbiz talk show of the Kapuso Network, he will rushto the studio of ABS-CBN for his live appearance on his new show In MyOpinion.
The one-hour talk show IMO will air on ANC everySunday night at 9 pm.
ANC SHOWS. Other shows on this cable channel include Storyline,a documentary show that airs on ANC every Friday at 6 and 11 p.m., with replaysat 3:30 p.m. every Sunday. Patricia Evangelista is currently the executiveproducer of Storyline, which enters its second season next month.
Aspiring entrepreneurs can also look forward to Bam Aquino'snew business magazine show called Start Up.
Cable channel ANC can be accessed on Skycable ch. 27.