Kathryn Bernardo, Daniel Padilla, and Richard Gutierrez led the ABS-CBN stars of fantaserye La Luna Sangre who took part in AsiaPOP Comicon 2017.
The Kathniel loveteam and their co-stars gamely answered questions during the panel discussion held at the SMX Convention Center.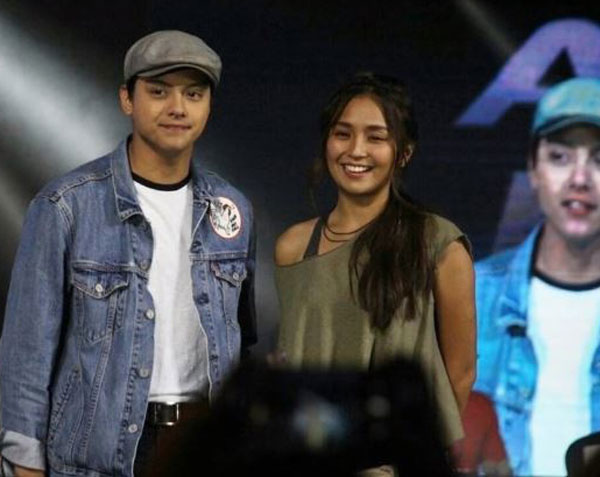 Kathryn and Daniel were asked if they would consider doing an indie film in the future.

Kathryn replied, "Pinag-usapan lang namin 'yan recently. Si Khalil [Ramos] alam natin na palagi siyang napapanood sa Cinema One Originals, so na-iinspire ako kay Khalil pag nagtatanong ako sa kanya kung ano yung feeling at paano gumawa ng indie.
"So kapag nagka-time siguro or pagkatapos nitong La Luna Sangre, open kaming dalawa, pag maganda yung material na nabigay for the movie."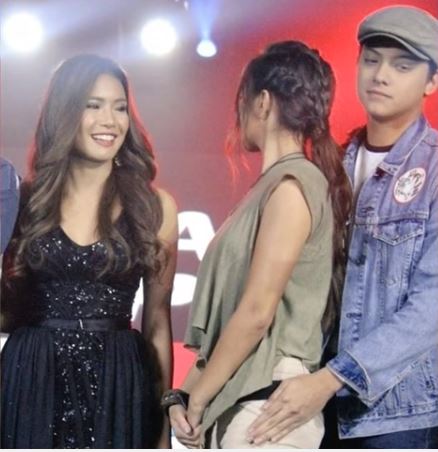 Daniel and Kathryn had sweet moments at APCC 2017, which thrilled Kathniel fans.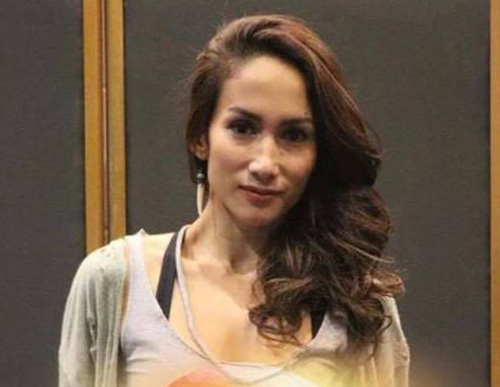 Ina Raymundo admits she gets anxious over the fate of her character Veruska in La Luna Sangre.
"Si Sandrino [Richard Gutierrez] laging ka-eksena ko. At lagi niyang sinasabi wala kang silbi. Dapat sa iyo, mamatay na.
"Grabe yung anxiety attack ko. Kapag nagte-taping ako, feeling ko, 'Ohmygosh, baka katapusan ko na.'"




TEEN WOLF STAR. American actor Tyler Hoechlin also visited Manila over the weekend as one of the headliners of AsiaPOP Comicon 2017.
The 29-year-old actor joined Justice League actor Ray Fisher, along with other well-known artists, in the three-day event held at the SMX Convention Center in Pasay City.
Tyler is best known for his portrayal of Derek Hale on Teen Wolf. He also played the role of Superman in The CW's Supergirl series.
Filipino fans lined up to get an up-close experience with Tyler during the autograph and photo session.
He also gave a talk about the characters he plays on TV.
PEP.ph (Philippine Entertainment Portal) and other members of the press corps learned more about Tyler at a conference held last Saturday, August 26, at APCC.
Tyler said he definitely had a "great" experience with his Pinoy fans, and also said he's never going to get used to the good feeling of meeting fans around the world.
He said, "It's nothing you're ever gonna get used to. I think when it comes to these cons, whether here or Europe or in the States or wherever they are, it's something that you never get fully used to."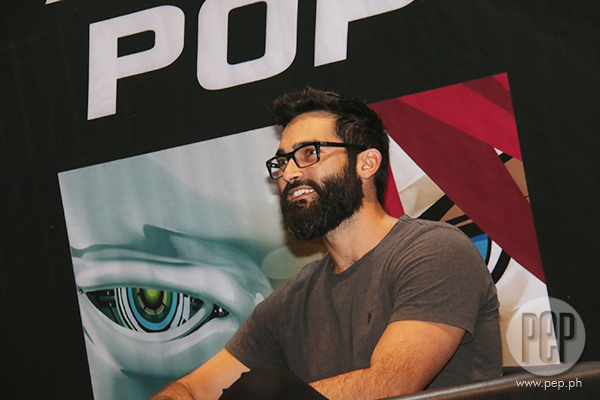 During the press conference, Tyler was asked to describe his weirdest experience with a fan, whether personal or online.
The Teen Wold actor admitted that he already stopped reading the tweets about him because of "the weird ones."
He told the Philippine media with a laugh, "I stopped reading a lot of the tweets because there are too many of the weird ones that came through.
"I'm scared to be a parent someday knowing the ones that are coming in, but I don't know... there's never really too many strange interactions. It was always really great."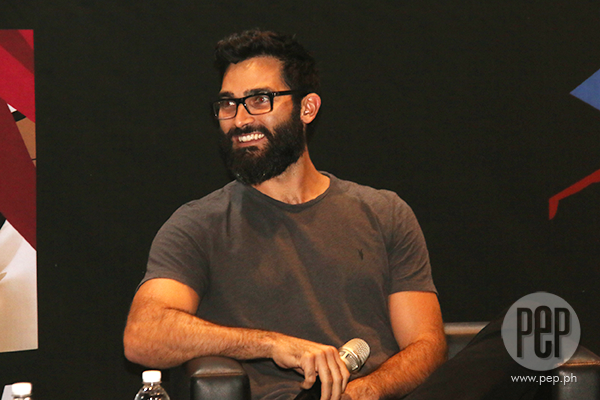 Still, Tyler said he gets weird requests at photo sessions every once in a while.
He recalled, "I think you get interesting requests sometimes in the photo lines... Anytime someone asks you to physically bite them, that's always like an interesting situation.
"It's a werewolf show, so I understand it, but when you finally say, 'No, sorry I can't do that...' and they can't seem to understand why.
"It's 'cause I'm physically biting your skin, and I can't really condone that.
"But for the most part, it's always great interactions, and they're very sweet, and there's nothing too strange that I can focus on."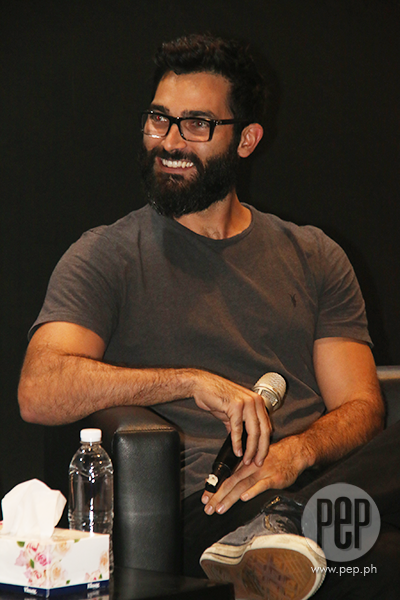 Tyler also answered a few questions about his Superman stint. The actor said he definitely felt the pressure when he played the iconic role.
He admitted, "It was an interesting point in my life and where I was as an actor, which was finally committing to the idea of if you feel a certain way about a character, commit to it, and go with your idea on it.
"'Cause that way, if people don't like it, at least they didn't like your idea as opposed to trying to do something you think people want and they still didn't like it, and then you're gonna have to sit there and [say], 'Aw, they didn't like it and that's not even what I wanted to do...'"
He continued, "If it works, it works. If it doesn't, you move on and go to the next. I tried to get rid of the pressure as much as a I could in that way."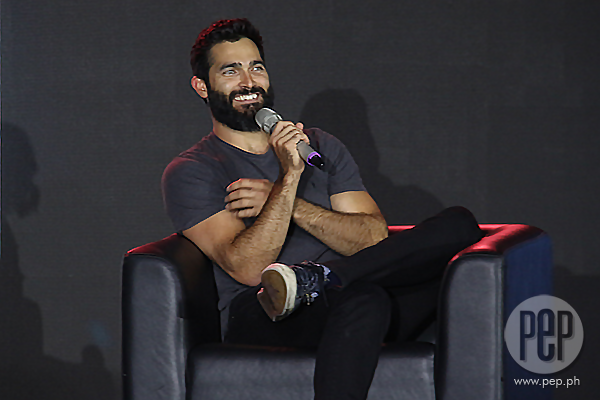 Since he has a lot of supernatural characters on his filmography, Tyler disclosed the biggest challenge of playing these types of characters.
As Tyler explained it, "It's a great exercise in the imagination, because you have to, you know... a lot of those stuff work outside of the real world sometimes.
"So you know, believing that werewolves exist... that Krypton is out there, and all these things, you have to stretch your imagination a lot further."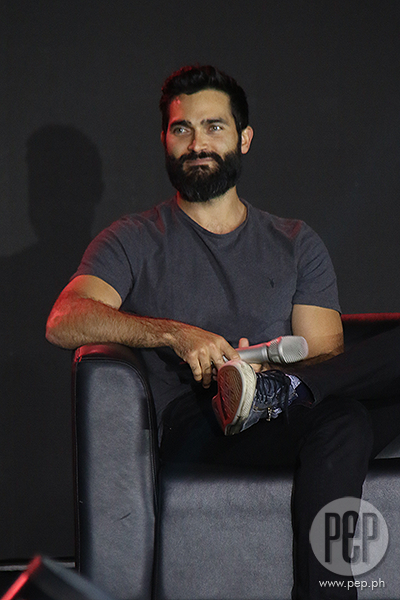 When asked what his favorite show is aside from the ones he's currently on, Tyler said he's currently obsessed with Game of Thrones.
He told the Philippine media, "Game of Thrones is my favorite show of all time. I love Game of Thrones. If anybody here has a leak of the last episode, don't you dare say something, like I swear."
However, Tyler isn't really entertaining the thought of wanting to be on the show even if it's his all-time favorite.
The Supergirl actor explained, "That's my favorite show but it's a weird thing, I think, I've also come to the realization that sometimes when it's your favorite show, you almost don't want to be on it because you're so invested in it.
"And to be on set and to see Khaleesi standing next to, like, a a green cardboard box that's supposed to be the dragon... So it's like, yeah, maybe it's not the same. The series that I'm a biggest fan of aren't necessarily the series I want to be on, so I don't know. It's really hard."
He named his two other favorite series—House of Cards and Narcos.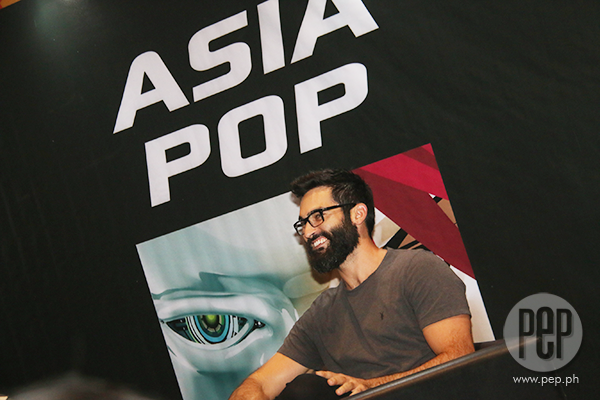 Here are other scenes captured at Asia Pop Comicon 2017:
The long weekend kick-started in Asia the return of the annual comic book fan convention.


Asia Pop Comic Con 2017 was packed with local and international pop culture goodies.
Fans around the metro flocked to the SMX Convention Center in Pasay City last August 25-27 to see exclusive showcases of their favorite television series, films, and comic- book sagas.
Filipino geeks also had the chance to get up-close and personal with their favorite Hollywood stars, such as Justice League actor Ray Fisher, Teen Wolf and Supergirl star Tyler Hoechlin, and the Stranger Things cast members Noah Schnapp (in photo, middle), Joe Keery, Dacre Montgomery, and Sadie Sink (in photo, left).
Streaming services such as Netflix and HOOQ filled up the convention with exciting activities.
Popular shows such as The Walking Dead and Game of Thrones were brought to life, while the local franchise Darna and La Luna Sangre joined in the fun as well.
Of course, the comic convention wouldn't be complete without cosplayers breathing life to our favorite characters.
Fans dressed up as Disney princesses, superheroes, and other beloved pop culture characters—and walked the convention halls in full gear.
Kids got the chance to be comic-book characters for a day.
Even celebrities showed off their cosplaying skills. Regine Tolentino was spotted walking around as Daenerys from Game of Thrones.
Celebrity cosplayer Myrtle Sarossa transformed into Raven from Teen Titans.
All photos by Mark Atienza.