Filipina contestant Gaga Lord impressed all the judges of The X Factor UK Season 14 and even had the chance to dance with a former Pussycat Doll member.
The 40-year-old Pinay contestant was praised for her powerful performance of the James Bond theme "Diamonds Are Forever."
Gaga Lord said she was originally from the Philippines. She revealed in a pre-recorded interview that she married her husband Chris Lord, which is why she is sometimes referred to as Lady Gaga Lord.
She even explained to a fellow auditionee that the word "gaga" means loopy in Manila.
Midway through her performance, judge Simon Cowell raised his hand and told her: "Right now, I feel like James Bond because of that song. "
He then asked Nicole Scherzinger and Alesha Dixon to pretend to be Bond girls and dance with Gaga Lord.
Former Pussycat Doll member Nicole and Alesha gamely agreed to do the classic Bond girl pose. Simon even did the gun pose and pointed it at fellow judge Louis Walsh.
After their number, Gaga Lord, Nicole and Alesha hugged each other.
Simon told the Pinay performer, "We are in our own James Bond movie. That was amazing. You are fantastic. I love you. I absolutely love you."
Louis complimented her by saying, "You have a powerful voice and you're fun."
All four judges of The X Factor UK Season 14 voted yes to the Filipina contestant who introduced herself as a dinner lady.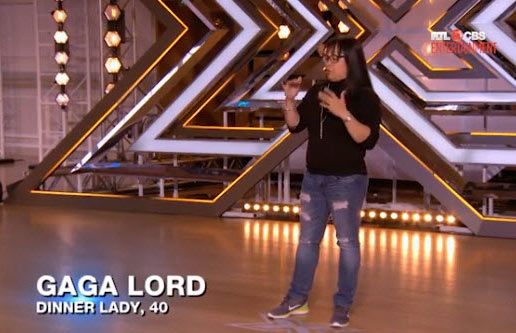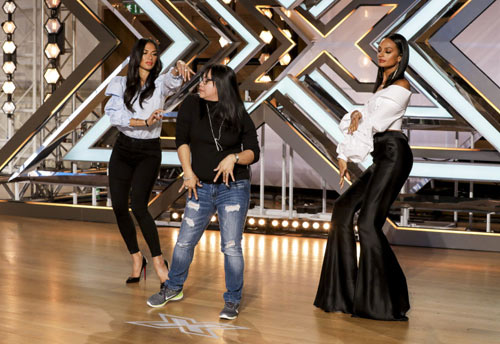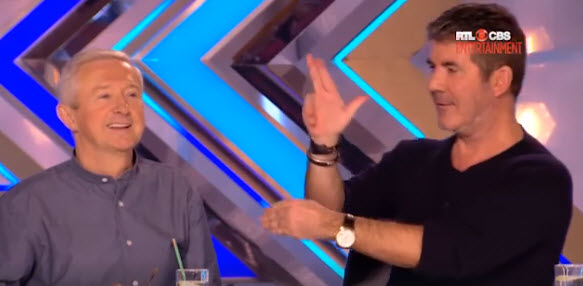 Watch her performance here: