The latest PEP.ph report of somebody being axed from Willie Revillame's afternoon show Wowowin on GMA-7 is that of Janelle "Kimchi" Tee.
Janelle Tee was a candidate in the Miss World Philippines pageant of 2015, and soon after that, she was hired as a co-host in Wowowin.
Everybody knows, of course, that Willie is Wowowin. Nothing happens in the show that he does not approve of, especially when it comes to his co-hosts.
When Janelle joined the show in September 2015, it was Willie who gave her the nickname "Kimchi."
In a recent PEP.ph (Philippine Entertainment Portal) interview, published in August 28, Janelle revealed that she was already out of the show.
Willie removed her last May 2017.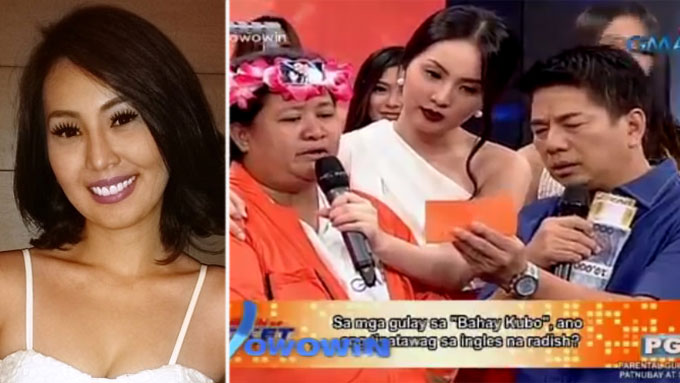 By Janelle's story, the conflict with Willie stemmed from a simple question about food. Willie happened to pass by the table where she and the staff were having dinner, and the host asked if the food was for him.
"Sa akin ba itong ulam na ito?" Willie wanted to know. Probably too timid to answer the big boss, no one spoke. He asked again, "Hoy, sa akin ba ito?"
Janelle recalled what happened next: "Dahil walang gustong sumagot, ako na yung sumagot. Sabi ko, 'Sa iyo.'"
She says she had no idea that her tone would irk Willie. But it did. "Iyon, hindi na niya ako pinag-report sa work," she said.
Janelle said she became emotional when she learned that she had been removed from Wowowin.
But also according to her, things got better between her and Willie in June 2017, following a Father's Day dinner hosted by Willie, to which she had been invited.
As she puts it, "Wala kaming masamang tinapay o bad blood with each other ni Wil."
Janelle also says she is very willing to return to Wowowin should Willie offer her a spot.
But, as of this writing, no such offer has come.
Willie is a veteran TV host who has racked up five game shows in three networks.
This is not the first time that a co-host of Willie has been booted out—and, in the majority of these, it was Willie that had them taken out.
Here are eight other TV co-hosts that have been booted out of Willie's game shows over the past 12 years.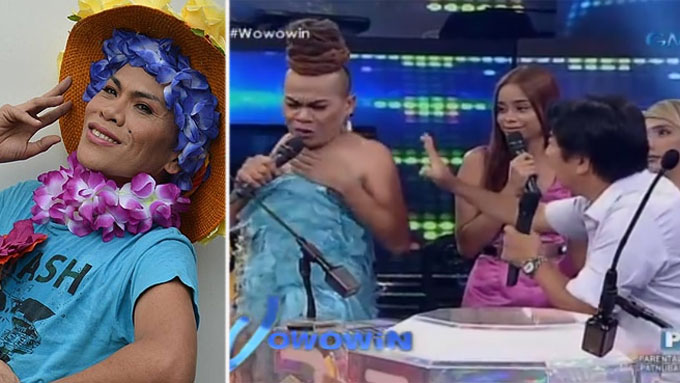 SUPER TEKLA, or Romeo Librada in real life, was discovered by Willie Revillame when Romeo joined a contest in Wowowin and shared his heartwarming life story.
After making everyone laugh and cry in that episode, Super Tekla was asked to return as a guest for two months, and eventually hired as a regular co-host in the show. This was announced by Willie on September 24, 2016.
In June of 2017, loyal Wowowin viewers wondered why Super Tekla was constantly absent from the show.
Rumors followed, most of them saying he was axed because he had vices.
By July 2017, Super Tekla confirmed that he had been removed from the show.
However, he did not give any reason for his exit from Wowowin, and Willie did not make any announcement or provide an explanation.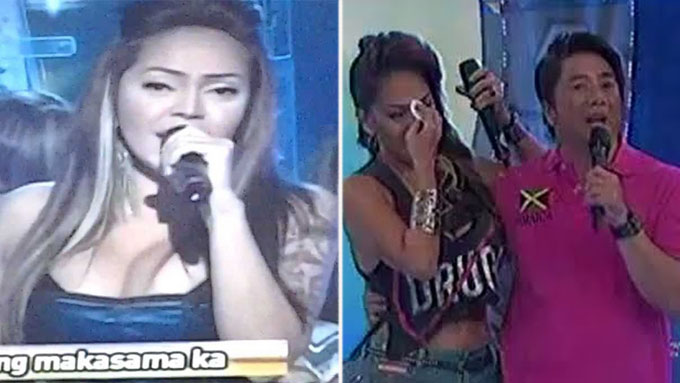 ETHEL BOOBA was a host in Willie's noontime show on TV5, Wowowillie.
In the episode of February 28, 2013, viewers were shocked when, on air, Willie began castigating Ethel and another co-host, Ate Gay, telling them: "Ang lalaki na ng ulo niyo!"
What caused Willie's on-air outburst was that, behind the scenes, his two co-hosts had complained about losing in the "Mini-Concierto" segment of the show.
In Wowowillie's March-9 episode, Ate Gay made a comeback on the show, but he was made to apologize to Willie on air. Willie accepted the apology, also on air.
For Ethel, it was a different story. She never made a comeback; she also did not apologize.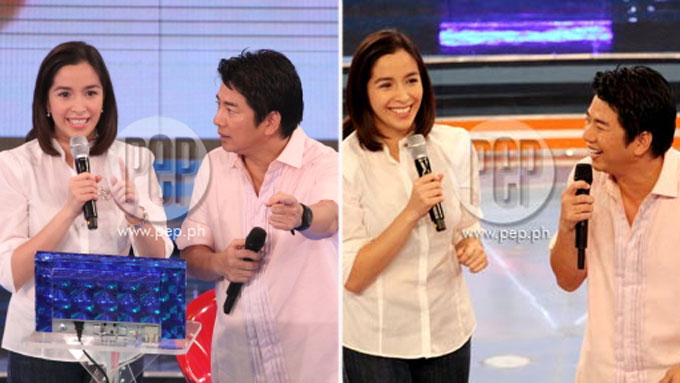 SHALANI SOLEDAD became Willie's co-host in his primetime variety show, Willing Willie, in November of 2010.
In 2012, however, Shalani was suddenly out.
The rumor was that she had a rift with Willie.
During a presscon for her new game show, Game N' Go, Shalani remained tight-lipped about what happened, saying only: "I think in life, there are some things na when it hits you, medyo malungkot. But then, you also have to move on, you also have to be thankful for other opportunities that are being given you."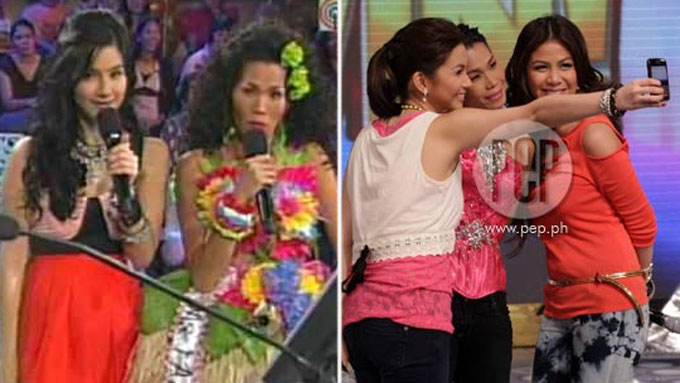 POKWANG & MARIEL RODRIGUEZ were Willie's longest and most reliable co-hosts in his ABS-CBN noontime show Wowowee.
But in May 2010, Willie, after losing his temper on air, was suspended by the network.

On live television, Willie threatened to leave ABS-CBN unless the network fired radio personality Jobert Sucaldito, who had been criticizing Wowowee over the Kapamilya channel's radio arm, DZMM.

Willie said on that May 4, 2010 episode: "Nanawagan ako sa management ng ABS-CBN, huwag ninyo namang payagan na tinitira ang show. Ang laki ng kita ng Wowowee para sa ABS. Mamili na kayo. Kapag hindi ninyo 'yan tinanggal, ako ang magre-resign dito sa Wowowee. Tandaan ninyo 'yan."
Through a statement, ABS-CBN then revealed that the TV host also wanted his co-hosts Pokwang and Mariel axed from the show when he returned from his suspension.
Willie never returned to ABS-CBN, while Pokwang and Mariel continued to appear on Wowowee's replacement shows: Pilipinas Win na Win and Happy YipeeYehey!
In the middle of Happy Yipee Yehey's run, Mariel announced that she wanted to leave the show. She later joined Willie in his game shows on TV5.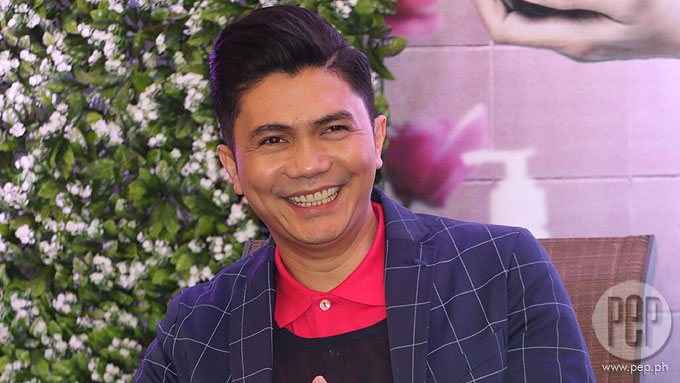 VHONG NAVARRO was supposed to pinch-hit for Willie when the latter was on leave from Wowowee in August of 2009.
However, Willie had Vhong pulled out even before the latter could begin. The reason: Wowowee's main host was offended because he had not been informed that Vhong would substitute for him.
In April 2010, Vhong admitted to ABS-CBN News that the offer to host Wowowee was indeed given to him, but that Willie shouldn't be criticized for putting his thumbs down on the offer.
Explaining, Vhong said: "Nangyari talaga 'yon. Ang sinasabi ni Kuya, hindi lang nasabi sa kanya. Mayroon ding problema sa production. Hindi naman natin kailangang sisihin si Kuya doon. Hindi siya na-inform, parang ganoon."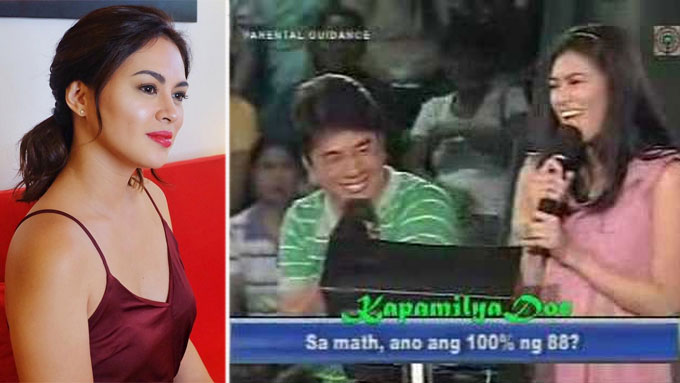 PRECIOUS LARA QUIGAMAN won the Miss International pageant in 2005, and joined Wowowee as a co-host from 2007-2008.
In May 2008, a week after the team flew to Hawaii for a show, Lara was no longer seen in the noontime show.
Rumors floated that she was axed because she broke one of Willie's rules. And the rule was that co-hosts were not allowed to bring their boyfriends to a work trip.
A week after, Lara, appearing on The Buzz, confirmed the rumors.
She said: "I was pulled out...siguro, axed talaga is the term.
"I'll tell you the story talaga... Nagalit si Kuya, Kuya Willie. There was a rule daw that I was not allowed to bring a boyfriend, which is very unclear to me. I did not know. I wasn't told very clearly."

At the time, Precious Lara had a non-showbiz boyfriend.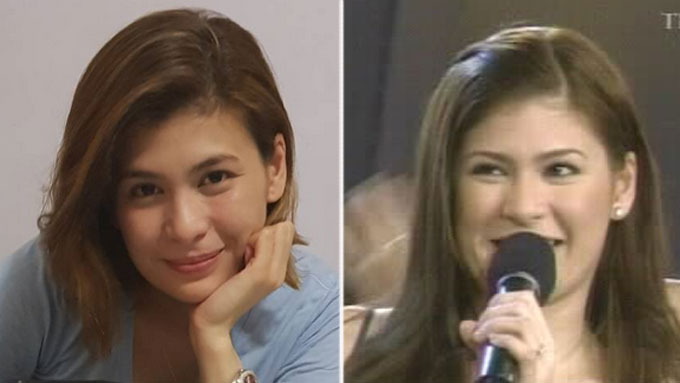 ROXANNE GUINOO is an actress who also became a co-host of Willie on Wowowee.
In July 2007, reports spread that the actress had been axed from the game show.
However, Roxanne's story is a little different. It was not Willie's decision to remove her, it was the network's.
At that time, ABS-CBN management was already grooming Roxanne as a dramatic actress, and had in fact given her the lead in the remake of Natutulog Ba Ang Diyos?
Reports also said that Roxanne was so upset by her removal from Wowowee that, when she got the news, she locked herself inside the dressing room.
The actress would later do guestings in Wowowee, particularly during the promotion of her solo daytime series, Ligaw na Bulaklak, in 2008.