In 2018, the Taiwanese drama series Meteor Garden will once again hit the small screen with a new generation of stars.
Jerry Yan, Vic Chou, Ken Chu, and Vanness Wu comprised the popular gang F4 that reigned supreme over their school. Their worlds are turned upside down by the feisty girl Shan Cai (played by Barbie Hsu) who dared stand up against the F4.
The show's creator, Angie Chai, revealed last April that a 48-episode reboot is in the works.
Yesterday, November 6, fans finally had the chance to get a glimpse of the new F4. Photos of the new cast members were unveiled by Harper's Bazaar Taiwan.

Here are the new F4 members: 22-year-old Connor Leong, 19-year-old Dylan Wang, 22-year-old Darren Chen, and 21-year-old Caesar Wu.
The TV show aired in 2001 was based on the Japanese manga series Boys Over Flowers.
Meteor Garden allowed members of F4 to become household names across Asia. They held several concerts in the Philippines but the group disbanded in 2013.

Here are more photos of the new F4: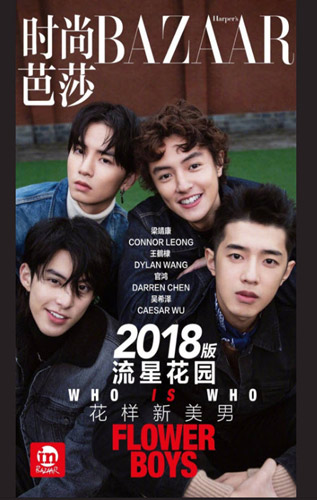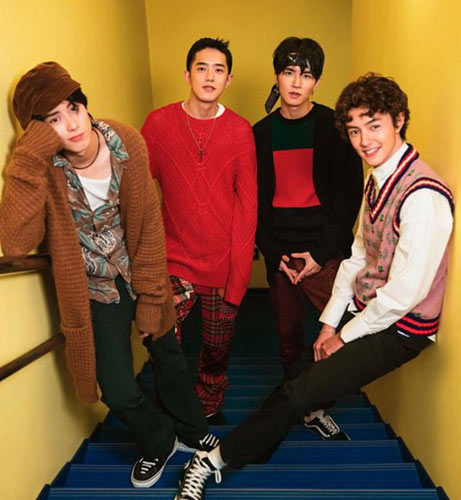 (Read: Meteor Garden will get a reboot in 2018)


OMG. THIS. IS. NOT. A. DRILL.

METEPR GARDEN 2018 CASTS JUSKO MAHAL KO MA SILA AGAD ????????? pic.twitter.com/JSfUbOlXg9

— Saranghaeyo Oppa (@SaranghaeyOppaa) November 6, 2017

PEPsters, what can you say about the new F4 of Meteor Garden?