The 2018 reboot of Meteor Garden has not yet started filming but a Philippine TV network has already earned the rights to air this new version.
The TV network that will air it in the Philippines is ABS-CBN. The Kapamilya Network also aired the original version, which was a massive hit in the Philippines when it was aired in 2003.
This was reported by ABS-CBN News on November 8.
The article was published a day after the new members of F4 were revealed last November 7.
The new F4 is composed of 22-year-old Connor Leong, 19-year-old Dylan Wang, 22-year-old Darren Chen, and 21-year-old Caesar Wu. They belong to F4, the rich, powerful boy group studying in an elite university.
The F4 is challenged by a young, feisty girl named Shan Cai who stands up against their bullying.
Back in 2001, the F4 group was composed of Jerry Yan, Vic Zhou, Ken Chu, and Vanness Wu.

During the November 9 press conference held in Shanghai, it was revealed who will play Dao Ming Su, Shan Cai and the rest of the F4 members.

According to the Singapore-based publication The Straits Times, here are the characters to be played by the new F4:
Dylan Wang as Dao Ming Si (originally played by Jerry Yan)
Darren Chen as Hua Ze Lei (originally played by Vic Zhou)
Caesar Wu as Ximen (originally played by Ken Chu)
Connor Leong as Meizuo (originally played by Vanness Wu)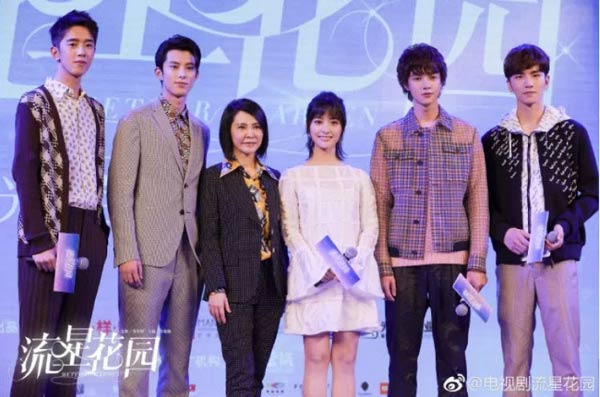 (L-R) Connor Leong as Mei Zhuo, Dylan Wang as Dao Ming Si, Meteor Garden creator Angie Chai, Shen Yue as Shan Cai, Darren Chen as Hua Ze Lei, and Caesar Wu as Xi Men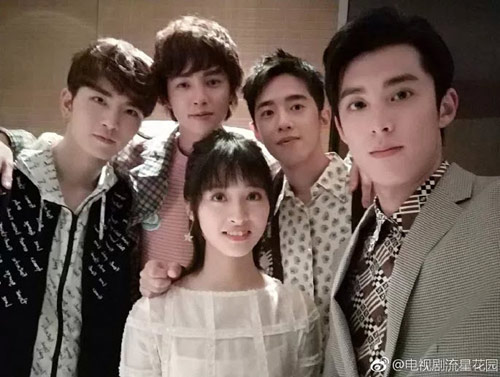 Dao Ming Si is the leader of F4 who gave a "red card" to Shan Cai, making her the target of bullying.

Eventually, Shan Cai becomes close to Hua Ze Lei. However, it is Dao Ming Su who becomes the love of her life.

Barbie Hsu, who played Shan Cai in the original version, gave her blessing to her successor.

In her Instagram account, Barbie posted her throwback photo as Shan Cai and wrote in the caption: "Goodbye old! Hello new!"

She also posted a photo of the actress who would take over her role.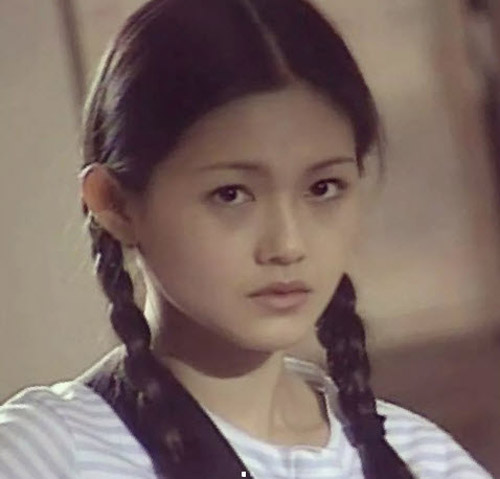 Twenty-year-old actress Shen Yue will bring life to Shan Cai in the remake. She is currently the lead star in the 2017 Chinese drama A Love So Beautiful.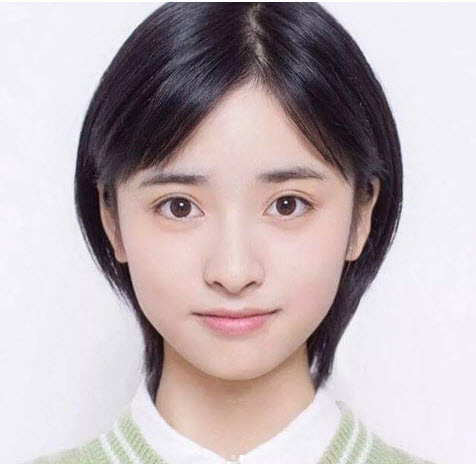 Here are more photos of Shen Yue: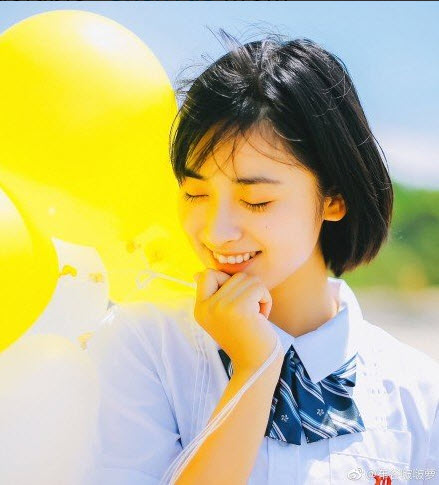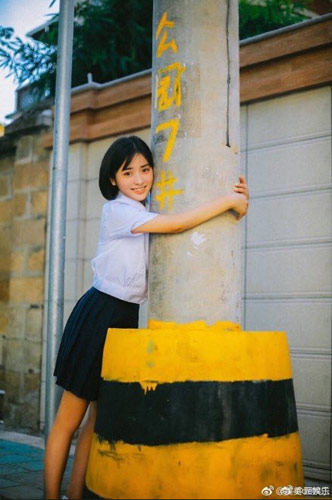 Here are more photos of the new F4 published in Harper's Bazaar Taiwan magazine. The new cast members are considered to be the "youngest and tallest" among past batches of F4.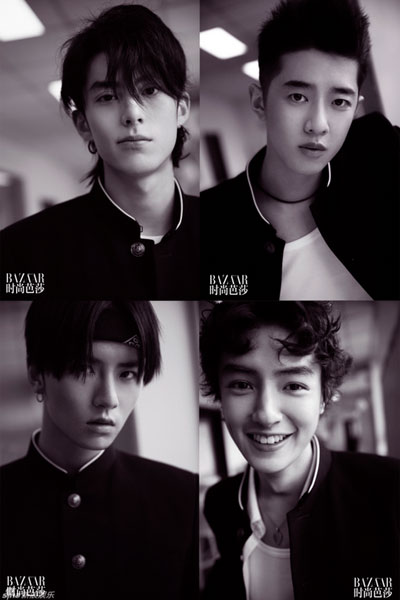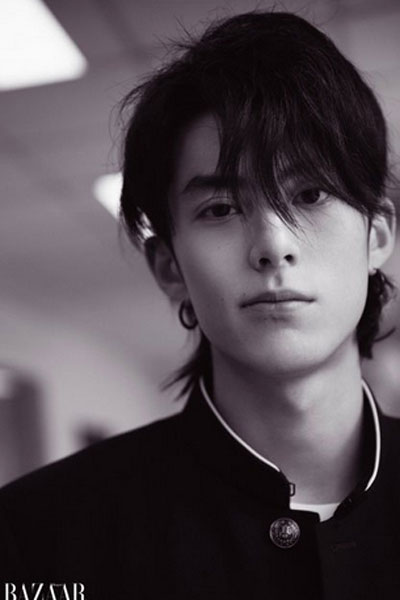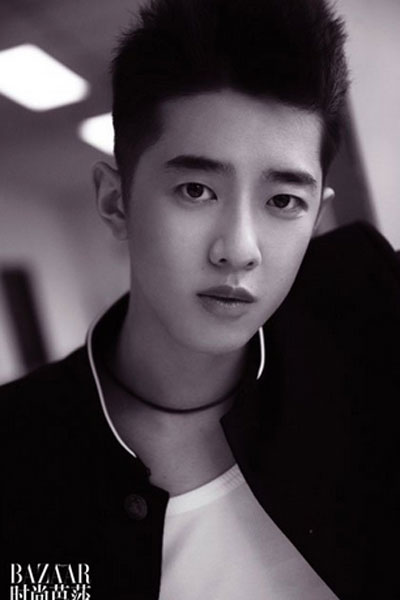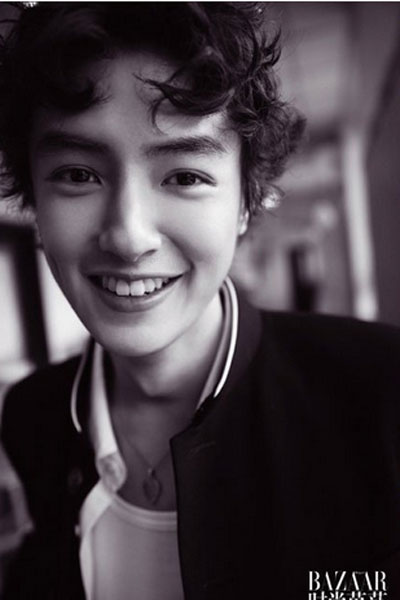 In April 2017, Meteor Garden creator Angie Chai announced that she will do a remake of the popular series.
Barbie Hsu, who played Shan Cai in the original version, shared her excitement through her Instagram posts that were published last April 16. This is the exact date when Meteor Garden 2001 aired its pilot episode.
The budget of the reboot reportedly costs NT$720 million (equivalent to Php 1.223 billion).

This amount is said to be 30 times bigger than the budget used for the 2001 version (which was NT$500,000 per episode or equivalent to Php 849,700).
Angie has been working on the adaptation since 2016, holding auditions in universities in Taipei, Hong Kong, Singapore, Los Angeles, and China.
With the new version airing again in the Philippines, will it have as many re-runs as the original Meteor Garden?
After the 2003 airing of Meteor Garden, fans still had the chance to watch episodes through rewinds and through episodes aired on Saturdays.

ABS-CBN aired the series again in 2005 in the primetime slot after TV Patrol.
In 2007, GMA aired its own re-dubbed version. Replays were also aired in GMA's defunct sister channel QTV.
In March 2014, ABS-CBN aired Meteor Garden anew in its Kapamilya Gold afternoon block. It also had a primetime replay in the cable channel Jeepney TV.