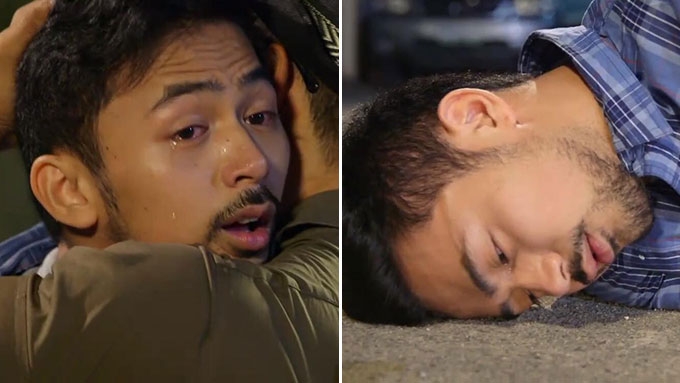 IMAGE Screengrab from Pusong Ligaw (main image and inserts)
---

Enzo Pineda has already bowed out of his role in the ABS-CBN afternoon drama Pusong Ligaw.
In the episode last Friday, December 15, viewers of the show were surprised when his character Rafa was killed by his adoptive father Jaime, played by Raymond Bagatsing.
The two had an intense confrontation scene after Rafa discovered the connection of Jaime and Marga (Bianca King).
The confrontation led Rafa to ask why his father did not love him.
Jaime then embraced him and said, "Hindi kita minahal dahil..."
Before he could finish his sentence, he brought out a gun and suddenly shot Rafa in the chest.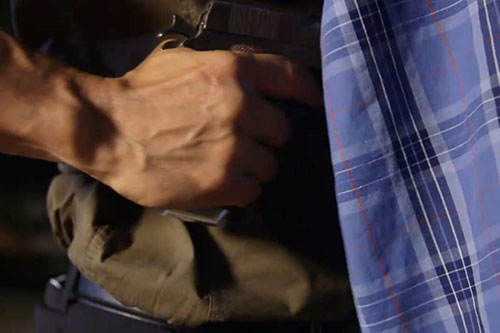 ADVERTISEMENT - CONTINUE READING BELOW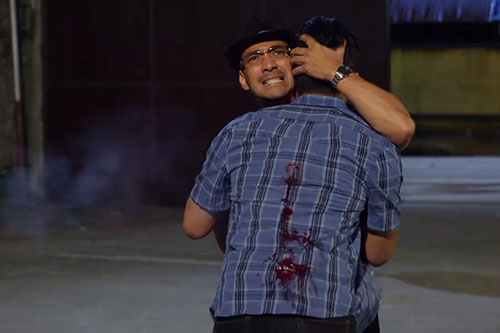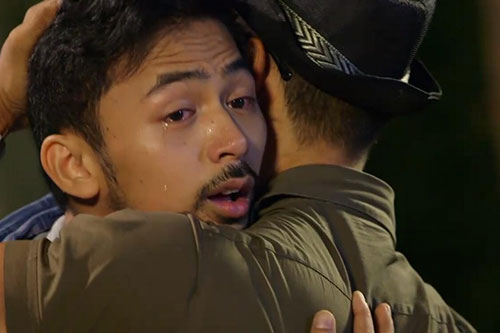 ADVERTISEMENT - CONTINUE READING BELOW
Jaime then continued, "...dahil demonyo ako."
Rafa fell on the floor and died as tears fell down his face.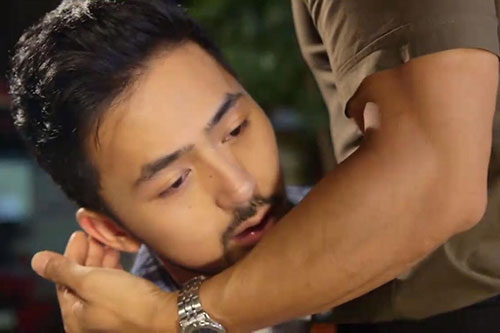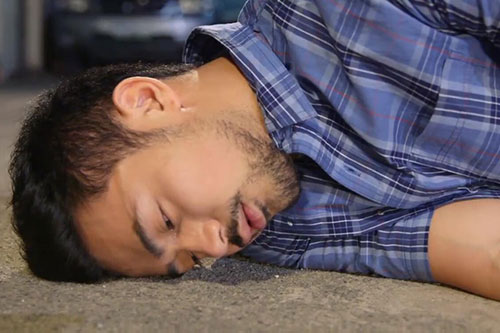 ADVERTISEMENT - CONTINUE READING BELOW
The episode, which had the hashtag #PLNoMercy, became a top trending topic on Twitter.
Fans were shocked by Enzo's sudden exit from the show and they took to social media to express their sadness over Rafa's death.


After watching bigla sko napa google at lahat lahat stalker mode mga besh. Hands ???? down to @Enzo_Pineda sobrang galing ng scene nila ni mr. raymond bagatsing. Hooing to see more of him on kapamilya. #PLNoMercy

— Mary Frances (@gmaryfrances) December 16, 2017
OMG NGAYON KO LANG NAALALA BAKIT NYO PINATAY SI ENZO PINEDA SA PUSONG LIGAW MY GOD

— Sadd Chavez (@themaruism) December 16, 2017
Enzo is a very good actor # galing galing sad when they killed him dapat he should stay till the end????????????

— Francis (@Francis14647255) December 16, 2017
No PLEASE ???????????? BAKIT!???????????????? AYOKONG MANIWALA NUNG UNA SA INSTINCT KO YET NANGYARI PARIN? ????

— LizA Domingo (@ms_dominGo11) December 16, 2017
I can't believe they killed Rafa off. ???????????? Jaime, i seriously wish you die now. I had a feeling they were gonna make it look like PotPot did it. Gonna miss watching you. @Enzo_Pineda hope to see u in more shows or movies. ?? #PLNoMercy

— Carmella???????????????? (@Armello18_PG) December 16, 2017
Ayoko na manood! Bakit nila pinatay di rafa?????????

— dOnz (@VillegasDona) December 16, 2017
I've never been more proud of how amazing as an actor @Enzo_Pineda is. I'm so glad they gave him a chance and play the role of Rafa.

My heart breaks that they killed him. Jaime is really heartless, and it saddens me that's who he last hugged before dying. #PLNoMercy #PusongLigaw

— Jade Queen (@HBIC_JaDe) December 16, 2017
Ayoko na manood wala na si Rafa!!!! Huhu ???????????????? Ang pangit na ng storyline. Kainis. ang galing galing ng scene nyo @Enzo_Pineda
Sana more project to come po, still want to see more of you on TV. #pusongligaw #PLNoMercy

— Mary Frances (@gmaryfrances) December 16, 2017
bakit nyo pinatay si @Enzo_Pineda ???????? cried so hard sa father-son scene nya.. need to see more of him again.. next project pls. @abscbndotcom #PusongLigaw

— Marnela (@maryward143) December 16, 2017
Is it really necessary to kill Rafa's character in Pusong Ligaw? His role endeared to a lot of viewers as the loving loyal son @StarCreativesTV Very expressive eyes Hope you you will be given more challenging roles! Very promising actor????????

— ????Fernweh ?? (@itselen08) December 15, 2017

On Instagram, Enzo left a farewell message for his character in Pusong Ligaw and thanked everyone whom he worked with since its pilot episode in April 2017.
He wrote, "Every journey has a beginning and an end. Today I'm officially signing off as Rafa. Thank you po sa lahat ng sumubaybay at nag mahal sa character ko.
"Thank you @starcreatives @pusongligawtv @malousantos03 and the whole team for believing in me. I am forever grateful sa opportunity na binigay niyo saakin.
"To my co-actors, mamimiss ko kayong lahat and it's a pleasure working with everybody. Cheers"


Pusong Ligaw is Enzo's first major teleserye since he transferred to ABS-CBN in 2016.
Prior to the show, he had a brief role in the Kapamilya prime-time series Till I Met You and a guest appearance in an episode of Ipaglaban Mo.


ADVERTISEMENT - CONTINUE READING BELOW
---
Stories We Are Tracking
---