GMA-7 aired the pilot episode of its magical themed show Sirkus yesterday, January 21, 2018.
Produced by the GMA Public Affairs team, Sirkus is a family-oriented program about fraternal twins Mia (Mikee Quintos) and Miko (Mikoy Morales).

They find themselves in the company of a travelling circus called Sirkus Salamanca after trying to escape from the hands of the evil villainess La Ora (Cherie Gil).

On the road, the twins will discover secrets about their new-found family as well as their own identities.
After their parents mysteriously disappear, Mia and Miko will have to rely on the protection of a rag-tag group of circus performers who include a magician, a fire-breather, an acrobat, a strongman, and a clairvoyant.

In the middle of this cat-and-mouse chase, the circus becomes key to revealing the truth about the siblings' identity. They will eventually learn the reason behind the villainess' obsession to catch them.
Andre Paras plays the strongman Martel; Chariz Solomon is the quirky clairvoyant Astra; Sef Cadayona portrays the funny acrobat Al; and Klea Pineda is cast as the fire-breather Sefira. Gardo Versoza plays Leviticus—the leader of the Sirkus Salamanca who will serve as the father figure of the twins.
Cherie Gil brings life to the coldhearted and vengeful La Ora.
Helping La Ora in her quest to catch Mia and Miko are her minions Luca (Divine Tetay) and Facundo (Gerard Arca).
Zoren Legaspi and Angelu de Leon are tapped to play the twins' parents Miguel and Liza.
Directed by Zig Dulay, the adventure-filled fantasy series Sirkus airs every Sunday on GMA-7.

AGB RATINGS. How did the pilot episode of Sirkus fare in AGB Nielsen ratings?

According to data gathered from Urban Philippines, GMA-7's Sirkus got an AGB TV rating of 8.6%.
The new show aired from 6:11 p.m. to 6:58 p.m.
ADVERTISEMENT - CONTINUE READING BELOW ↓
ABS-CBN aired Goin' Bulilit on Sunday night. It got an AGB TV rating of 5.5%.
The kiddie gag show was aired from 5:55 p.m. to 6:45 p.m.

The new Kapuso show registered a TV rating that is 3.1 points higher than the Kapamilya comedy show.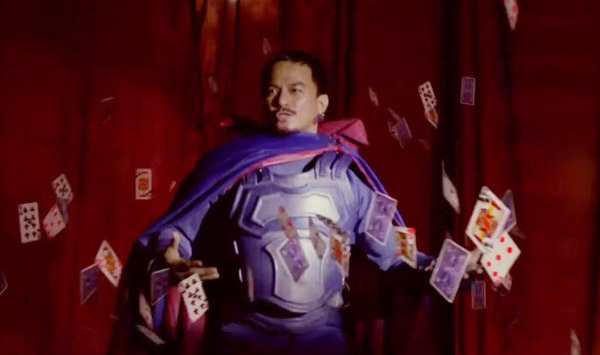 Gardo Versoza as Leviticus