Kris Bernal's version of Impostora is ending its run after eight months. The final episode airs today, February 9, on GMA-7.
The original show, starring Iza Calzado and Sunshine Dizon, aired for one season in 2007. The longer run of the 2017 edition paved the way for more plot lines in the daytime series.
From the very start of this remake, there were already several deviations from the 2007 version.
One particular change involved the names and characters used in this version. The names were picked from the 1994 movie version Sa Isang Sulok ng mga Pangarap, which was originally a comics novel.
However, the creators of the remake still kept several elements seen in its first three versions, which were reinterpreted in the adaptation.
Here are 8 differences that PEP.ph (Philippine Entertainment Portal) observed in Impostora 2017 compared to its 2007 TV version 10 years ago:
1. Nimfa and Sara's face before undergoing plastic surgery.
Nimfa (Kris Bernal) was not blessed with good looks when she was born.
Despite having a good heart, she was mocked by her neighbors who called her "Nimfangit."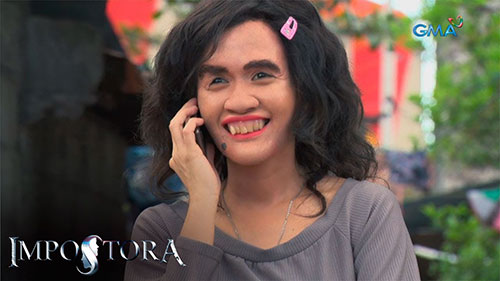 In the 2007 version, Sara (Iza Calzado) grew up having low self-esteem because her face was deformed due to an accident when she was a child.
Jer abusive, adoptive father (John Regala) accidentally pushed her towards a stove and the boiling oil splattered all over her face.
She was called "halimaw" in their village.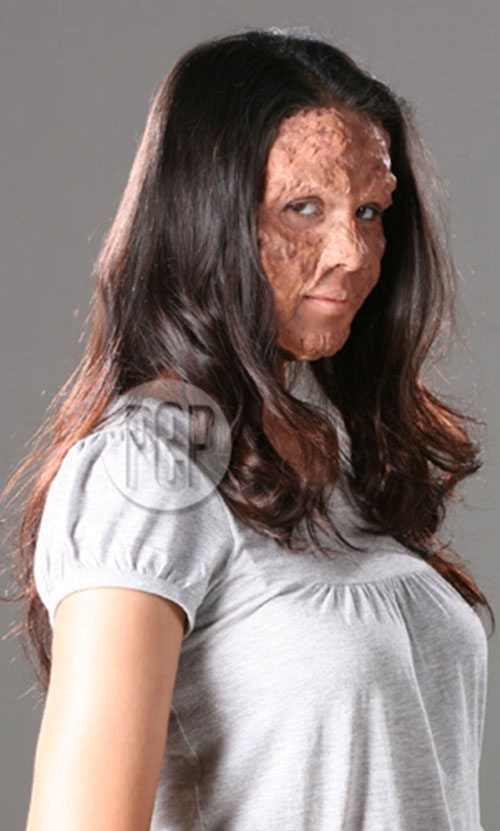 2. The crime that Sara and Nimfa committed.
Nimfa was provoked to hurt her mortal enemy Crisel (Vaness del Moral) after she revealed that Eric (James Blanco), Nimfa's boyfriend, is just playing with her emotions. To make matters worse, Crisel revealed that she was in a relationship with Eric.
During their catfight, Nimfa slammed Crisel's face in a sizzling hot barbeque grill.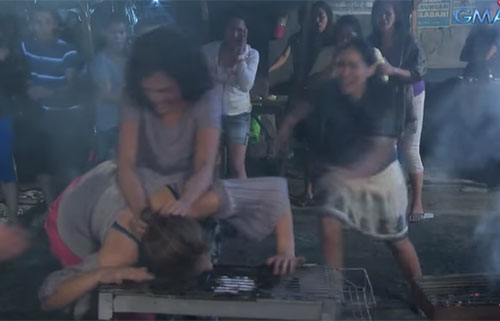 In the original TV version, Sara was constantly mocked by her neighbor Cora (Anna Larrucea) because of her face.
Sara resorted to violence when Cora stole Sara's only photo with her twin sister and burned it in a barbeque grill. Out of anger, Sara slammed her enemy's face on the grill.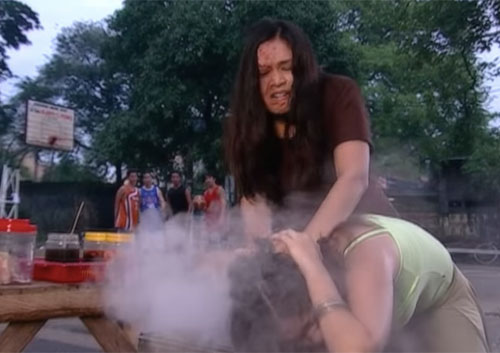 3. The plastic surgery.
In the latest adaptation, Nimfa was trying to escape Crisel's policeman brother (Leandro Baldemor) when she was bumped by a car. The driver turned out to be Jeremy (Ryan Eigenmann), a plastic surgeon.
When Jeremy learned about her predicament, he promised to make her face beautiful and change her appearance so that she can hide from the crime that she did.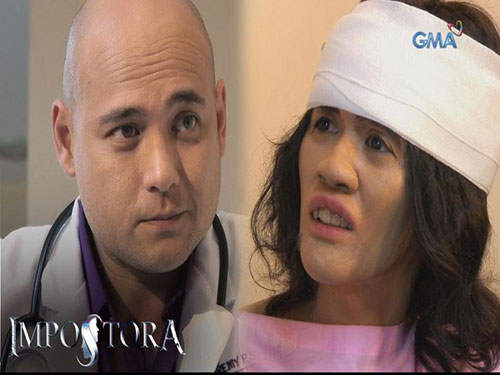 In the 2007 TV series, Sara had to escape after Cora's criminal brother threatened to kill her.
Infortunately, the bus she was riding in got involved in a vehicular accident.
Sara was later found by Dr. Leandro Meneses (Luis Alandy), a plastic surgeon.


When Sara escaped from the hospital, she tried to kill herself by jumping into a river.
By chance, Dr. Leandro was in the area and he saved her. He promised to remove the burns on her face.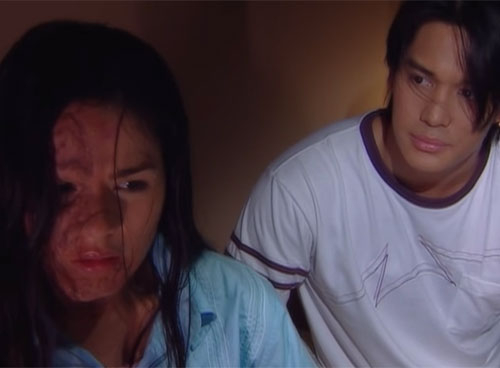 4. The first face-off.
In the new version, Nimfa was so happy to see her new face.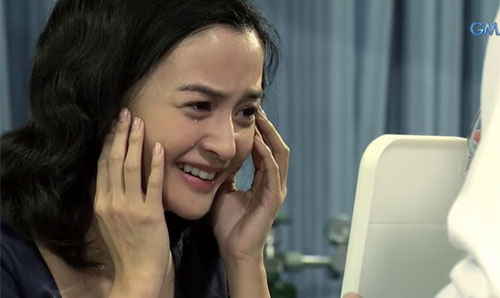 However, her dreams of living a good life were shattered when she saw Rosette, who had the exact same face as hers.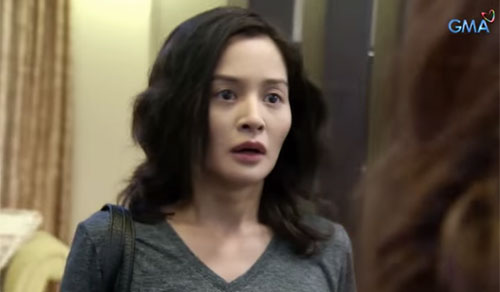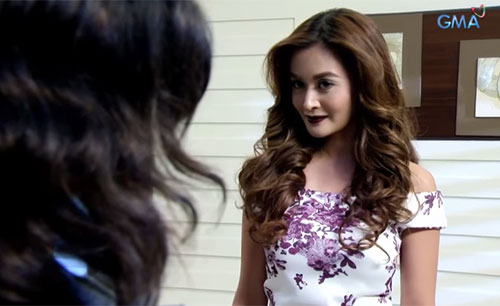 Rosette and Jeremy discussed their plans of leaving and Nimfa substituting Rosette to fulfill her duties to her husband Homer (Rafael Rosell).
Left with no choice because she was hiding from the law, Nimfa agreed to the situation.
In the original TV version, Sara was surprised to wake up and see that she had a different face.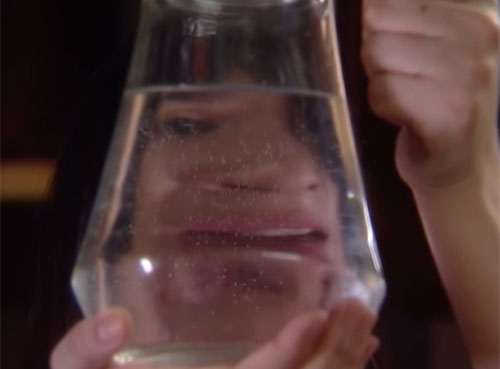 When she went out of the house, she was shocked to see Vanessa (Sunshine Dizon), who looked exactly like her.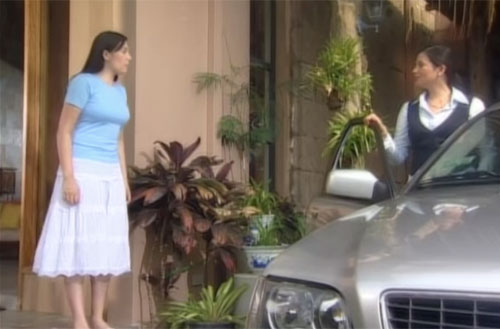 Sara later found out that Leandro and Vanessa planned to use her as a scapegoat from Vanessa's sins against her husband Nicolas (Mark Anthony Fernandez).
5. Nimfa and Sara surrender themselves to their "husbands."
In the remake, a drunk Homer went inside Nimfa's room and made love to her.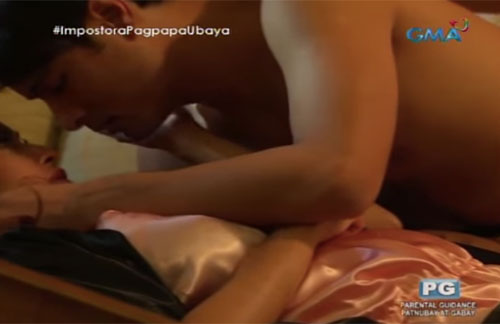 She was reluctant at first but she eventually gave in to the temptation.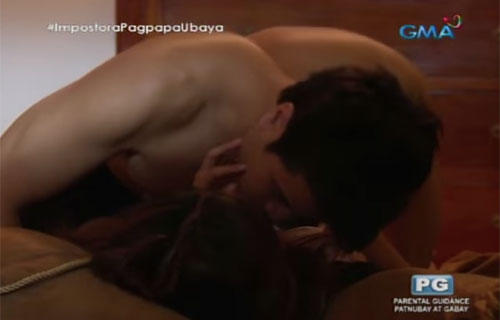 When she woke up, Nimfa saw bloodstains on their sheets, which indicated that it was her first time to have sex.
Nimfa immediately removed the sheets before Homer woke up so he wouldn't find out that she is not Rosette.
In the 2007 version, Sara made love to Nicolas and realized that she was falling for him. On that same night, he professed his love to her, not knowing that she is not Vanessa.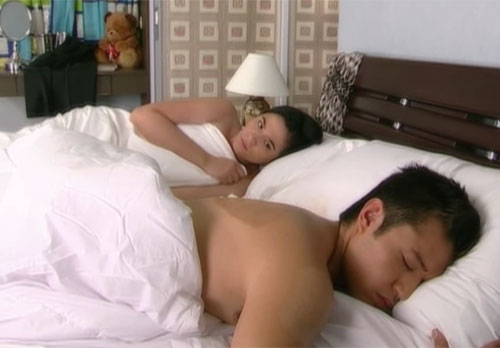 After they made love, Sara had second thoughts about her feelings after realizing that she is not Nicolas's real wife.
6. The husband reveals that he knows the truth about the impostor.
The remake showed Homer's reaction he saw Rosette and Nimfa fighting with each other.
Rosette tried to convince Homer to leave Nimfa, but Homer revealed that he already knew the truth about Rosette's deception.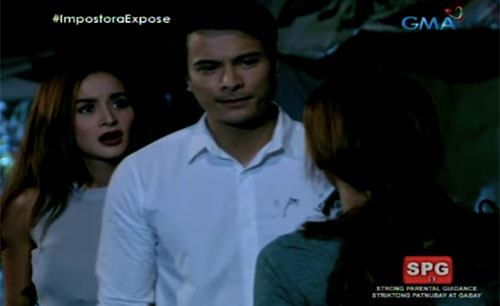 While Homer chose Nimfa over his real wife, Nimfa decided to go to the police to confess the crime that she did.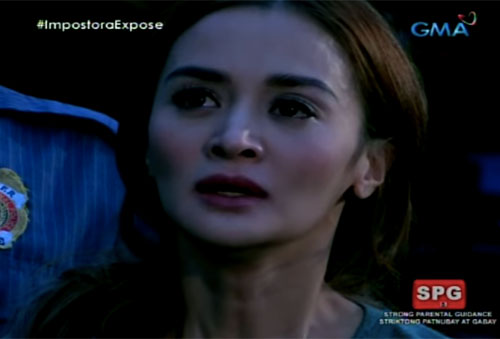 In the original TV version, Nicolas threw a birthday party for Vanessa, not knowing that she is Sara.
Suddenly, the real Vanessa joined the party, making the big revelation that Sara is fake.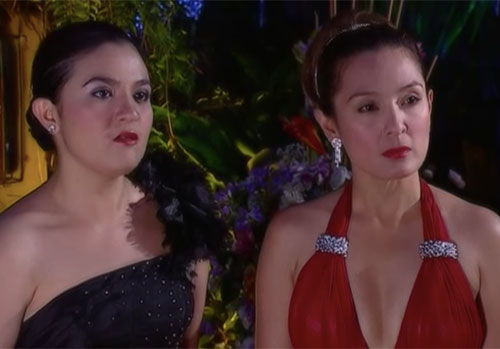 However, they were all shocked when Nicolas revealed that he already knows the truth, after seeing the scars on Sara's back when they had sex for the first time.
Even though she tricked him, Nicolas chose Sara over the real Vanessa.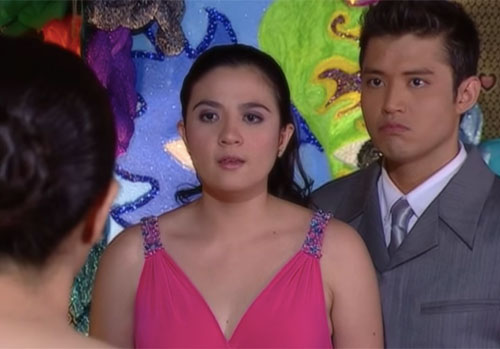 7. The wedding.
On the day of her wedding with Homer, Nimfa was kidnapped by Rosette's goons and hid her in a safe house.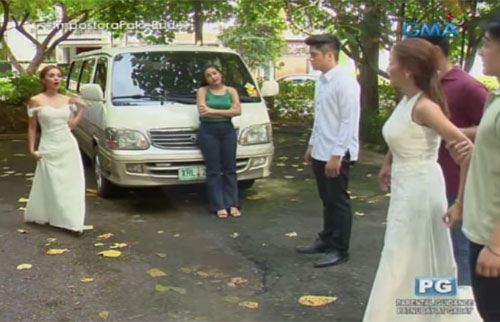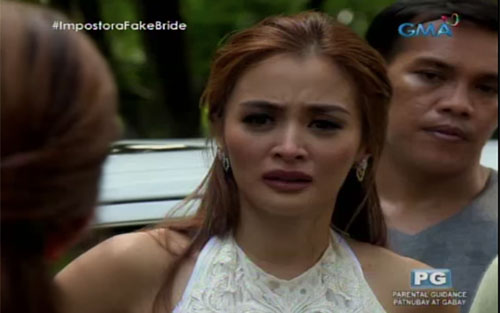 Rosette was successful with her plans and attended the wedding as Nimfa.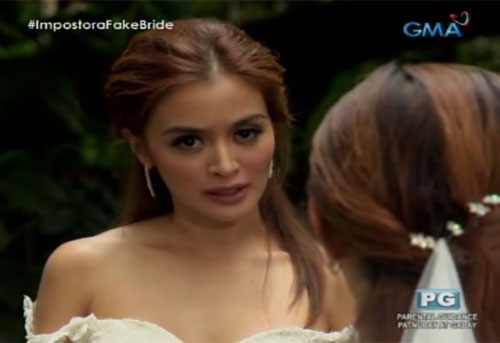 Homer only found out the truth days later when Denang (Elizabeth Oropesa) revealed the truth about Rosette after waking up from coma.
Meanwhile, the wedding in the original version happened in the show's final episode when Vanessa kidnapped Sara and attended their wedding while wearing a wedding gown with the same design.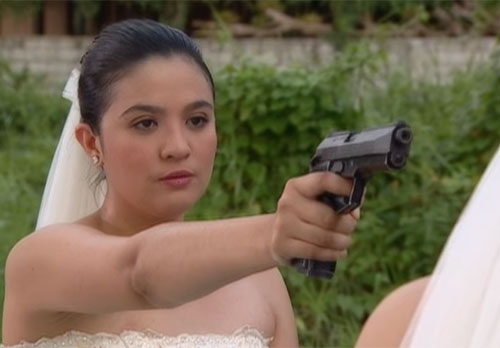 Sara successfully escaped Vanessa's goons and immediately rushed to stop the wedding.
Upon seeing two Saras, Nicolas was eager to find out who is the real one.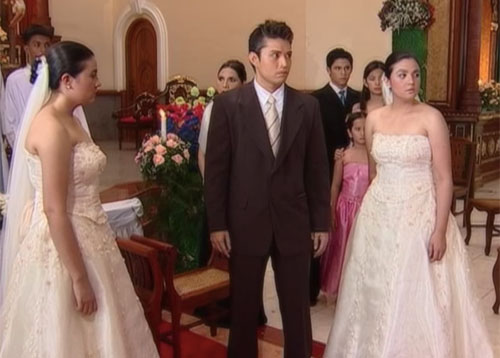 Sara was able to prove that she is the real Sara after she showed the coins her sister Lara (Iza Calzado) gave her before the wedding.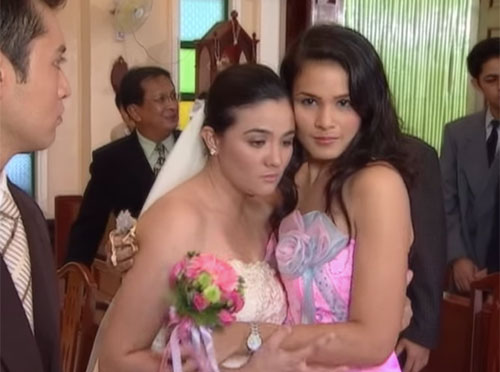 8. The burned face.
In the 2017 version, half of Rosette's face got burned after a ship explosion. She even pretended to be Nimfa but was later caught by the police.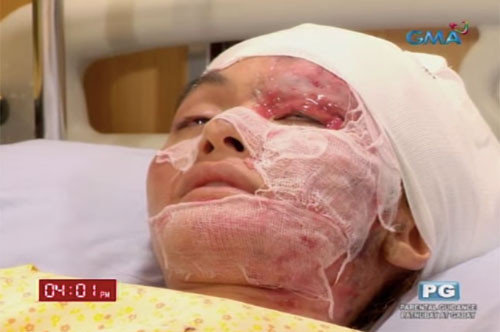 Rosette's face got extremely deformed after she was left inside a warehouse full of gas that exploded.
She continued with her plans to exact revenge by hiding under a mask and introducing herself as Rify (Sheena Halili).
Rosette later revealed herself that she is Rify and kidnapped both Homer and Nimfa.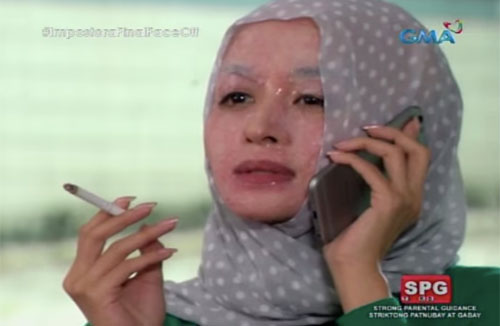 Meanwhile, in the last episode of the 2007 version, Leandro followed Vanessa to a church and rushed to her after Nicolas threw her out.
Vanessa turned down Leandro's love and tried to run away from him.
However, Leandro made sure that Vanessa will need him again after he poured acid on her face.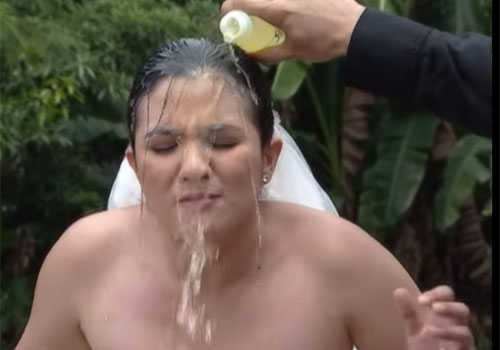 The acid caused big damage to Vanessa's face.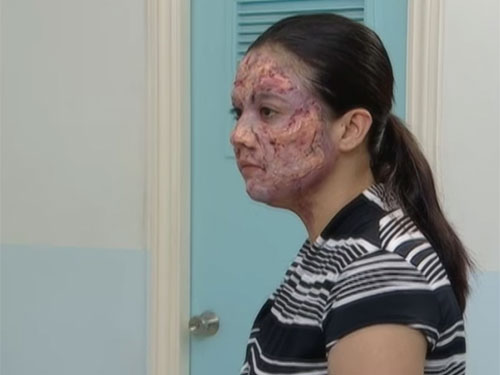 PEPsters, what can you say about the changes made in the 2017 version of Impostora?
Share your thoughts in the comments section below.