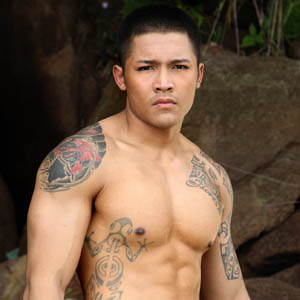 ---
After 19 days, the Naak and Jarakay tribes were merged intoone tribe: Chalam, which means "shark" in Thai. The 10 remaining castaways of Survivor Philippines—sixfrom Naak and four from Jarakay—are now on their own as they compete for theindividual Reward and Immunity challenge.
In the first Tribal Council after the merge, gym instructor Jace Flores was the first to be voted out. He also became the firstmember of the Jury, which will decide who will win the P3-million cash prizeand the bragging rights to become the first-ever Pinoy Sole Survivor.
Jace's plan to bring JC to his wing did not work out, whichwas borne out from their former alliance when they were still together in theoriginal Jarakay tribe. Thinking that JC will go to their side—which alsoincluded Marlon, Veronica, and Charisse—Jace planned to take out the following members of the Naak tribe inthis order: Kiko, Rob, and Chris.
ADVERTISEMENT - CONTINUE READING BELOW
But the original members of both Jarakay and Naak stuck withtheir tribes and voted out the strongest member of the opposing tribe: Kikofrom Naak and Jace from Jarakay. Since the former Naak members outnumber theJarakay tribemates, 6-4, Jace got the most number of votes that sent himpacking his bags.
In his exit interview, Jace seemed to have acceptedhis fate wholeheartedly. He said, "I was expecting a tie, pero okay lang.Parang betrayed, parang hurt, pero okay lang. It's just a game, I will not takeit personally.
In the first Immunity Challenge, the oldest member of theChalam tribe, Nanay Zita, amazingly beat the younger and stronger castaways. As Rob putit, it was one of the most memorable winning moments in their history.