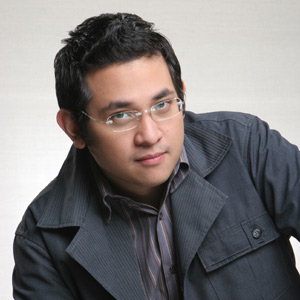 ---

ABS-CBN News Channel (ANC) is offering three new shows as part of the cable channel's efforts to reach out to wider markets and cater more to its younger audiences by tapping young talents like Mo Twister, Patricia Evangelista, Bam Aquino, and indie filmmaker Paolo Villaluna.

"We are really trying to capture markets everywhere. ANC viewers are not only looking for news. They also want to satisfy the other aspects of their lives," said ANC Chief Operating Officer Glenda Gloria. "We want to help them become better citizens and improve their lives especially in these difficult times."

Premiering Thursday (November 6) at 8:30 p.m., ANC empowers viewers by giving them important and practical information on how to jumpstart their business with its new business magazine show Start Up, hosted by Bam Aquino.

The show offers the new breed of enterprising Filipinos with tools and information to help them build wealth through entrepreneurship with insights on consumer behavior, prevailing market conditions, studies in trends and any shift in the business landscape.

"This is for every Filipino who have some money they want to grow. I'm also running a number of businesses myself, so even I learn in the process and ask my personal questions," said Bam, who is now a social entrepreneur overseeing Hapinoy that helps sari-sari store owners and small entrepreneurs.

From business talk, controversial and radio-television personality brings you straight-to-the point discussion on issues with I.M.O. (In My Opinion) with Mo Twister every Sunday at 9 p.m.


Viewers also have the chance to be involved and become guest correspondents by sending a 1-minute video of themselves talking about a relevant issue that affects them to inmyopinion.anc@gmail.com.

"It's going to be casual and it's going to be very light. I want to give people like me—the middle person when it comes to issues—the chance to understand what's going on especially on stuff related to politics since I'm not the overly political type as well," said Mo.

Meanwhile, Storyline, a unique documentary program that shows three narratives tied together by a single theme, recently started its second season and currently airs every Fridays at 6 p.m.

"It is the only Philippine news show without a host; it allows the story to unfold through the eyes of the storyteller," said Paolo.

Get your daily does of news and analysis and be empowered with useful and up-to-date information with ANC's new array of shows. Start Up premieres Thursday (November 6) at 8:30 p.m., I.M.O. (In My Opinion) airs Sundays at 9 p.m., and Storyline airs Fridays at 6 p.m. only on ANC (SkyCable channel 27).
ADVERTISEMENT - CONTINUE READING BELOW