TV host Boy Abunda is currently viral online for showing his basketball moves in an episode of Tonight With Boy Abunda.
In the episode aired January 3, Boy asked his guest Grae Fernandez to teach him skills in basketball.
When Grae taught him how to dribble, Boy volunteered to show off his moves and even put his game face on: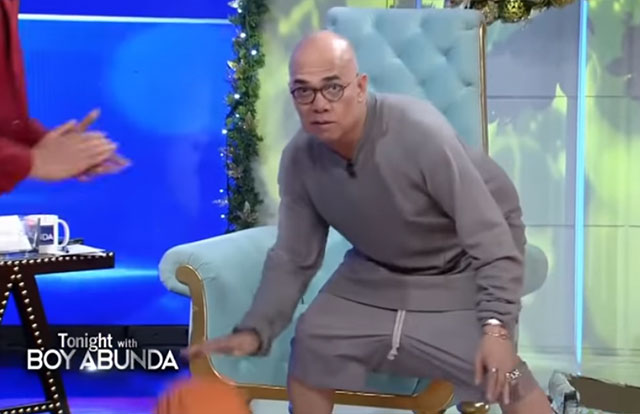 Netizens were so amused by Boy playing ball that they created memes that went viral online.
Here are some of the hilarious memes posted on Facebook:
A Facebook page called Basketball MEMES PH compared Boy to basketball player Kareem Abdul-Jabbar, and dubbed the TV host as "Kareem Abunda-bbar."
Facebook page Cancer Page also compared Boy to basketball player Kobe Bryant.
The caption read: "Rare pictures of kobe bryant during practice"
Edgy Alcasid, another Facebook page, created a cover of NBA 2K19 game with Boy as its main image.
Netizen Jon Zamar created a cartoon version of Boy's basketball pose.
PBA Vines, Memes etc. has already coined a basketball name for Boy Abunda: Lonzo Boy!
The name could have come from basketball player Lonzo Ball.