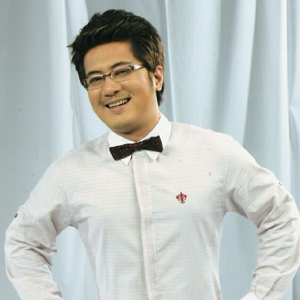 ---

Every Saturday starting November 14, grown-ups willonce again compete head-to-head against smart youngsters for the game show KakasaKa Ba Sa Grade V? Now on its second season, chairman of the blackboardJanno Gibbs will ask questions taken from Filipino grade school students'textbooks and certified by the Department of Education.
The Philippine version is a local adaptation of the MarkBurnett creation Are You Smarter than a Fifth Grader? This educationalgame show is one of 27 editions airing worldwide.
The new batch of whiz kids is composed of fifth gradersDavid Omilla (Claret School, QC), Jules Cyber Cruz (Lourdes School ofMandaluyong), Matthew Kyle Oronce (Diliman Preparatory School), Gabriel ViloriaLarin (Lagro Elementary School), Michael Bryan Alvarez (Lourdes School ofMandaluyong) Paulinne Alysson Abalos (UP Integrated School), Louis Luthy(Claret School, QC), Louis del Mundo (Colegio de San Juan de Letran), KatherineAnne Pavino (Colegio de San Agustin), and Russel Kashmere (Colegio de SanAgustin).

On the first episode, which will air on November 15, celebritycontestants Marvin Agustin and Karylle will try to be smarter than the Grade Vstudents. If they flunk, they will be awarded with a squash (kalabasa) trophyThey will also have to swallow their pride and declare, "Hindi ako kakasa saGrade 5."
ADVERTISEMENT - CONTINUE READING BELOW
Kakasa Ka Ba Sa Grade V? airs every Saturday on GMA-7 after Pinoy Records,in replacement of Celebrity Duets.