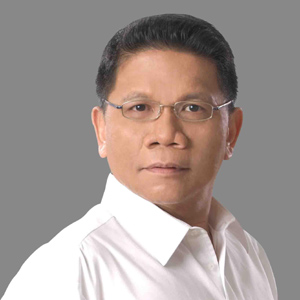 ---

This Saturday, November 16, on Imbestigador, GMA-7's investigative program prods various irregularities including an illegal plantation of marijuana, the illegal use of calamity funds, and large-scale illegal recruitment.

The governor of Western Samar is suspended by the DILG (Department of Interior and Local Government) four years after Imbestigador divulged the illegal use of the P16 million calamity fund by the office of Gov. Milagros Tan.

The release was intended to help the victims of typhoon in the province. But PAG-ASA said there was no typhoon or any calamity during that time.

Imbestigador also found out about the dubious supplier and beneficiaries of the relief goods supposedly purchased by the provincial government.

Meanwhile, thirty-three marijuana plantations were raided by operatives of the Phil. Drug enforcement Agency, military and police. Imbestigador documented the whole operation dubbed, "Oplan Apol Green Scorpion."

Among the confiscated illegal drugs were one hundred and thirty thousand marijuana plants, more than 6,000 marijuana seedlings and 55,000 kilos of marijuana leaves. The amount of drugs confiscated is estimated at P28 million.

RECRUITMENT SCAM. Lastly, more than ten applicants were recruited by Richard and Lucy and her Turkish boyfriend Mehmet. The applicants paid P11,000 each as processing fee.

But after a few weeks, the applicants began to doubt if they would really be given visas and jobs in Canada. So they brought Richard to the Canadian embassy and POEA where they found out that everything was a hoax.

With the help of Imbestigador and CIDG, Lucy and her boyfriend Mehmet were caught. The three now face a syndicated and large-scale illegal recruitment case.

These action-packed reports from veteran broadcast journalist Mike Enriquez airs this Saturday night, November 16, on GMA-7.