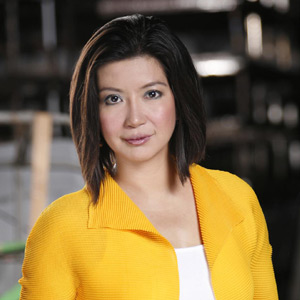 ---

For her previous documentary, Kara David found herself in a remote relocation site, where the nearest work to be found was an hour's walk away, and where the former urban poor had to learn to farm for the first time. In the episode titled "Promdi City," Kara moved into a resettlement site in Cabuyao, Laguna and holds odd jobs such as cleaning cases of sofdrinks.

This month, she lives with another community in transition, the nomadic Negrito tribesmen deep in the mountains of Sierra Madre.

Kara endures a day long trek and the crossing of eight rivers to reach the community. Once there, she joins the tribesmen on their daily search for food by hunting in the forest, fishing in the river and digging for taro in the mountains.

She helps them carry their makeshift homes--made of sack material and bamboo--to a new location, where they are more likely to find food.

Abeling and Anna have long lived in such a tent. The couple make extra income gathering stones by the river and selling them at 50 centavos per kilo. The stones vary from the size of an egg to the width of a jeepney.

They say they never needed money until their children learned to use shampoo, and buy items such as toys and slippers from the lowlanders. Now they have to work to afford these extra indulgences. And they have begun to consider sending their youngsters to school.

Abeling realizes the priorities of this new generation of Negritos are changing. He and the other elders worry about the materialism slowly taking hold of their culture.

Kara David captures this community at the crossroads in her immersion documentary "Negrito 08" airing this Monday, November 17, on I-Witness. It will air Monday late night after GMA-7's Saksi.